«PeakTech® P 3450» TrueRMS multimeter & thermal imaging camera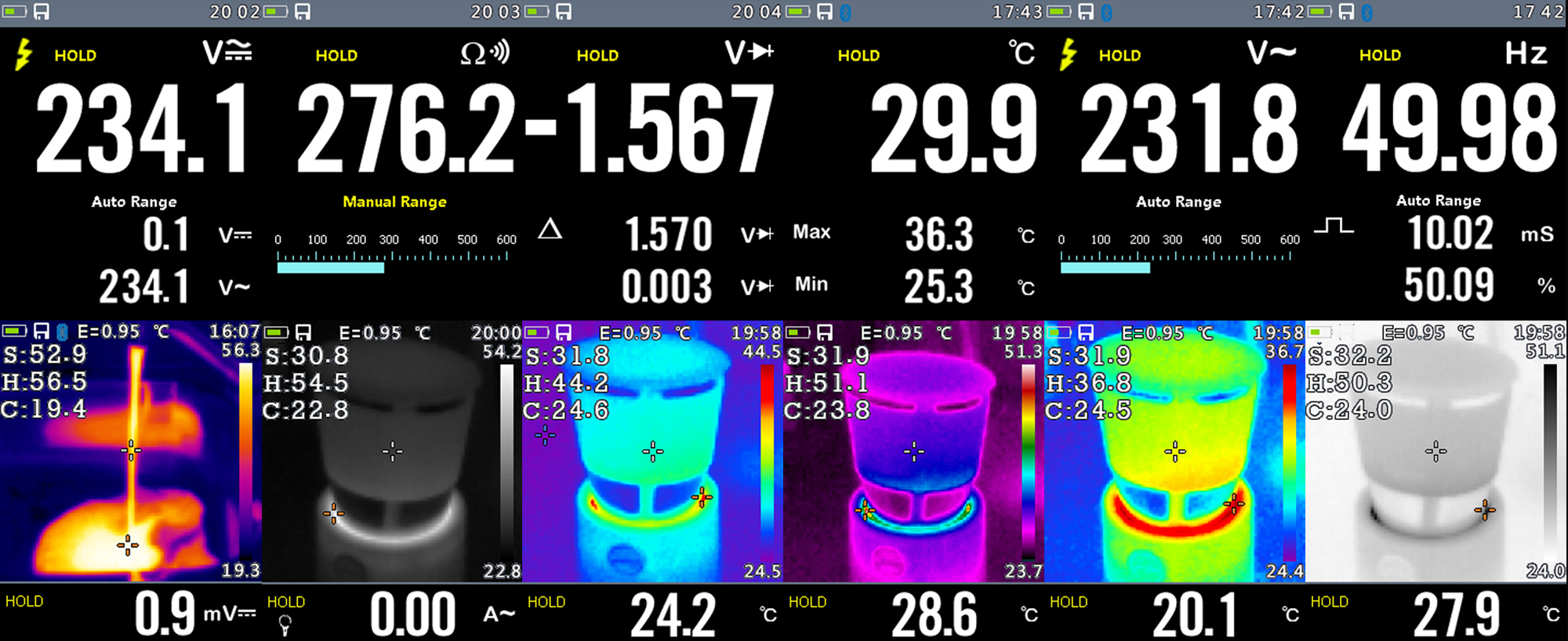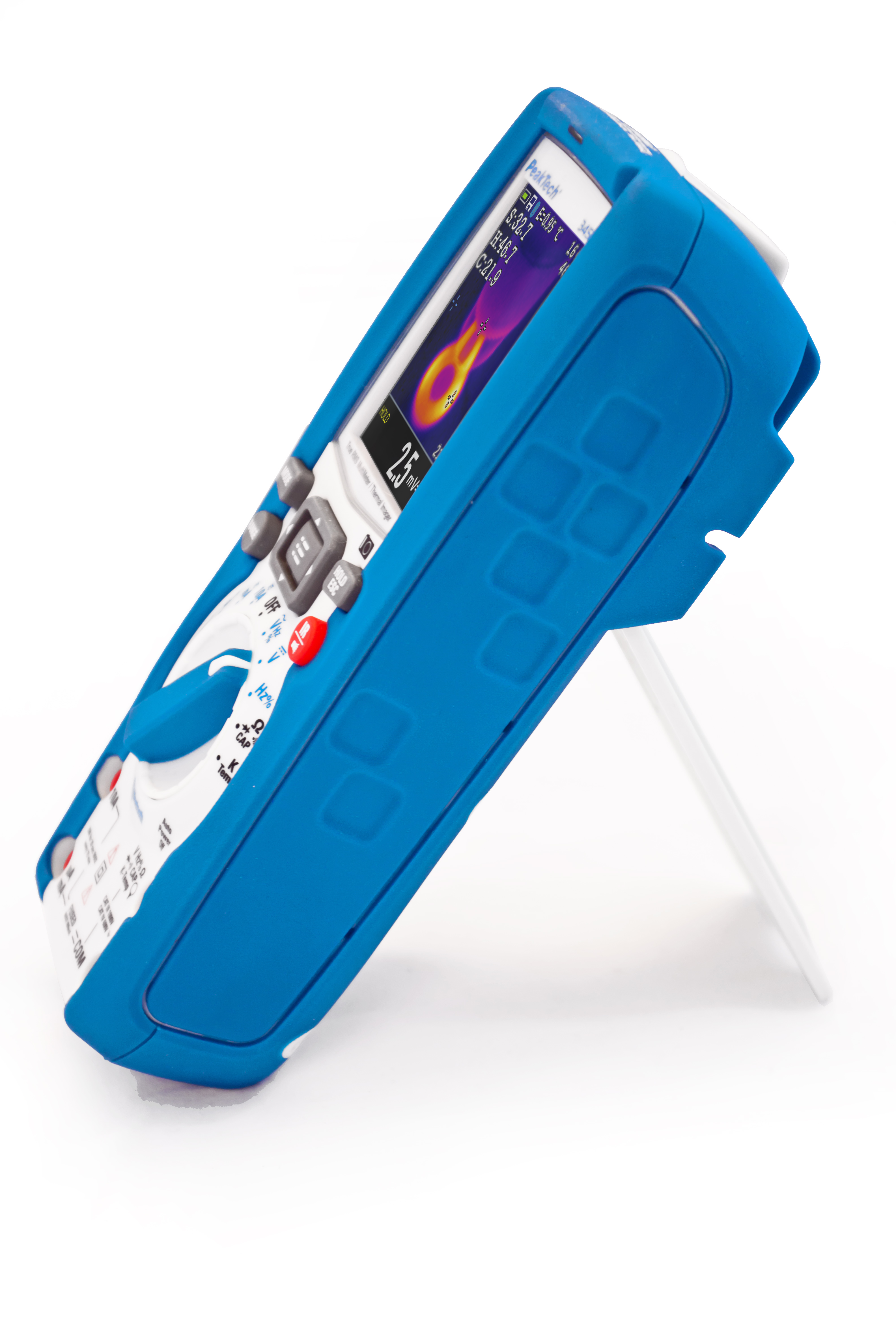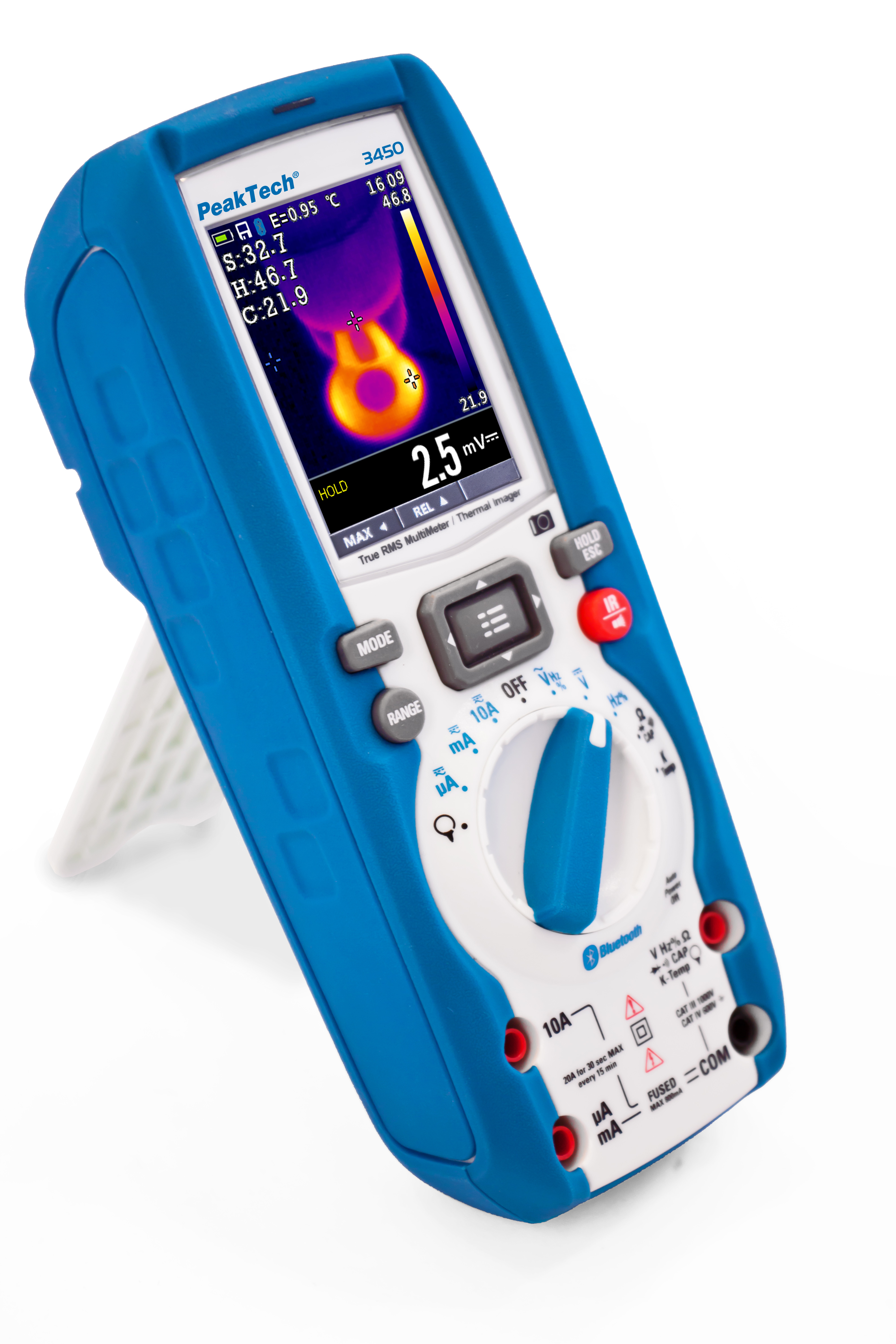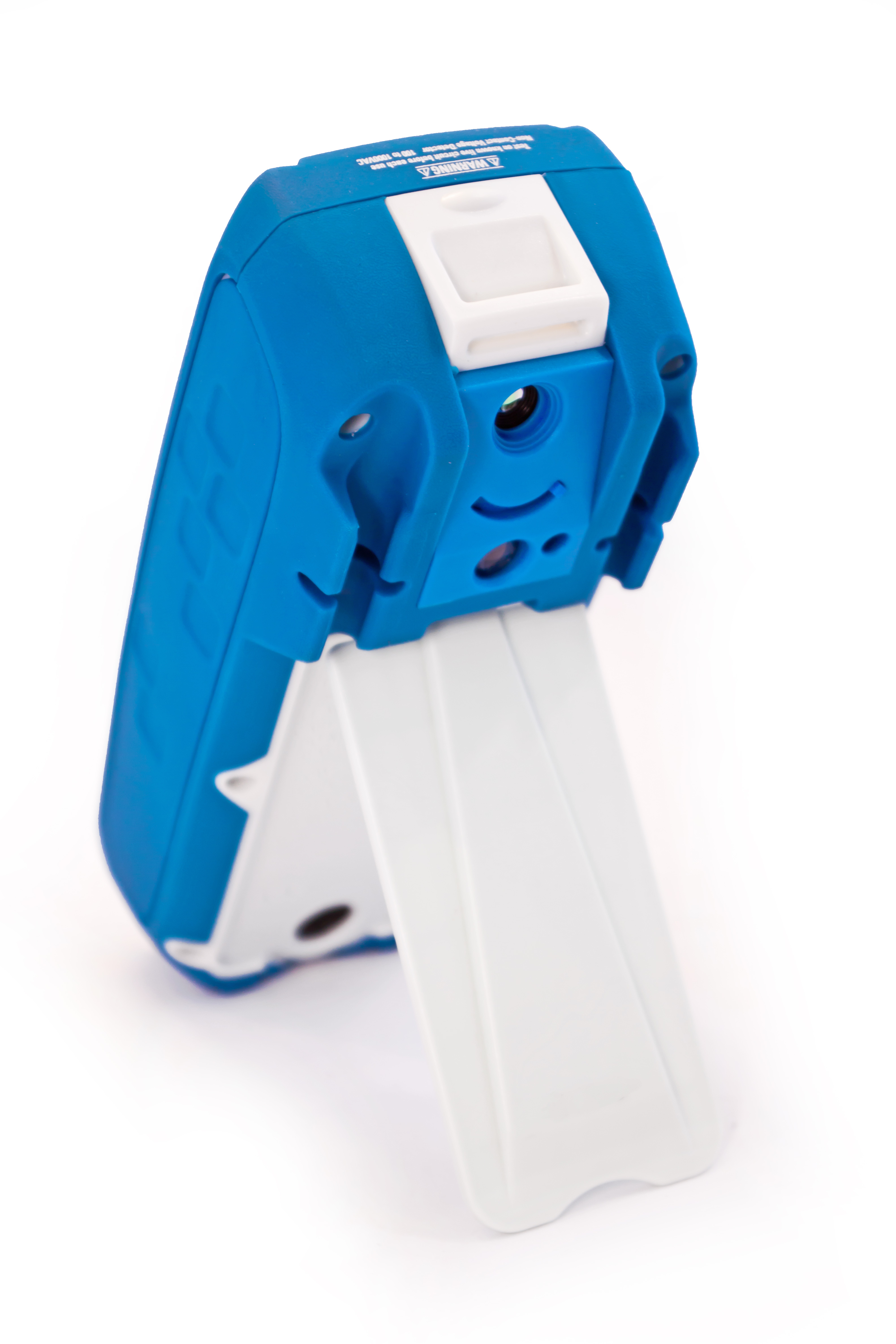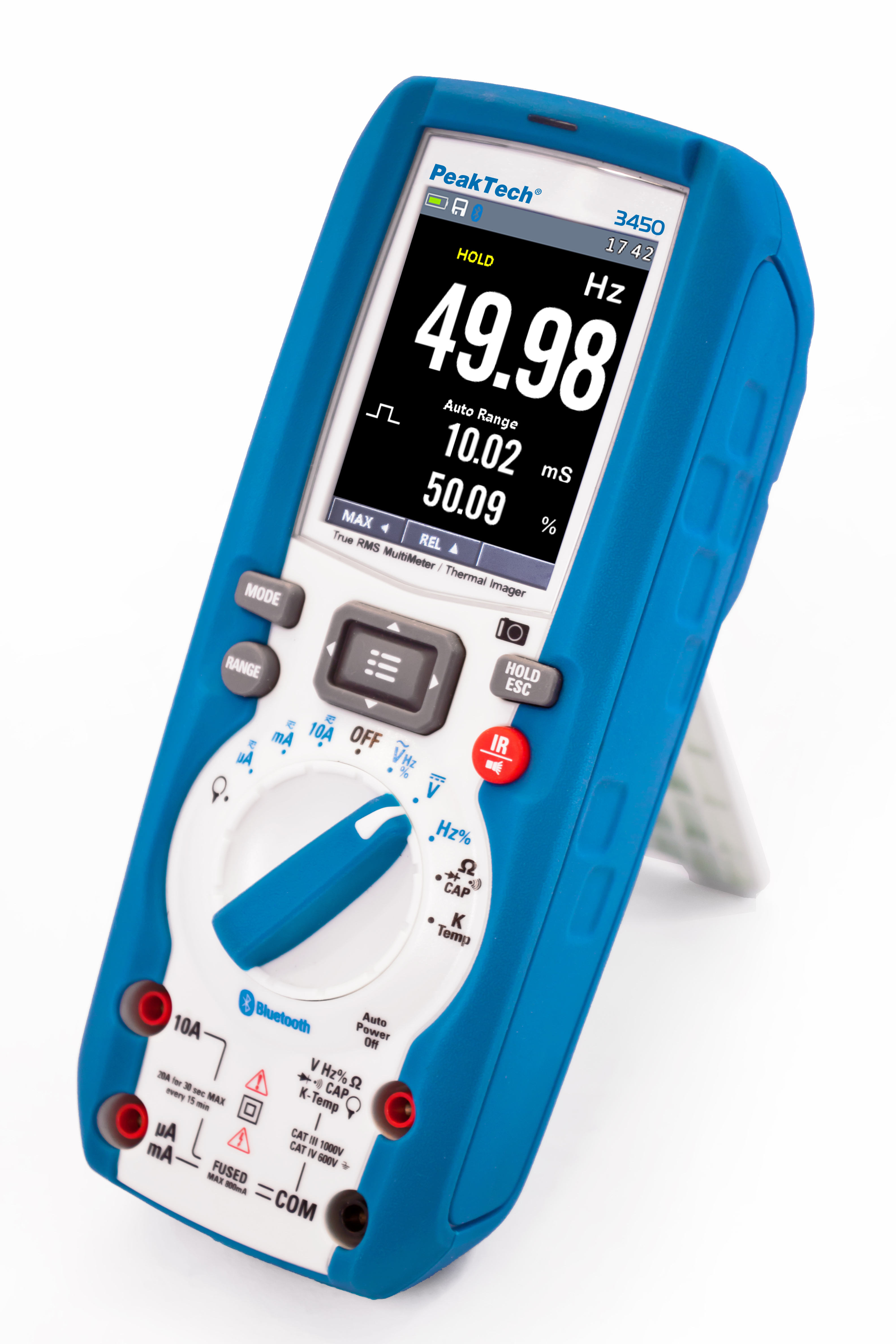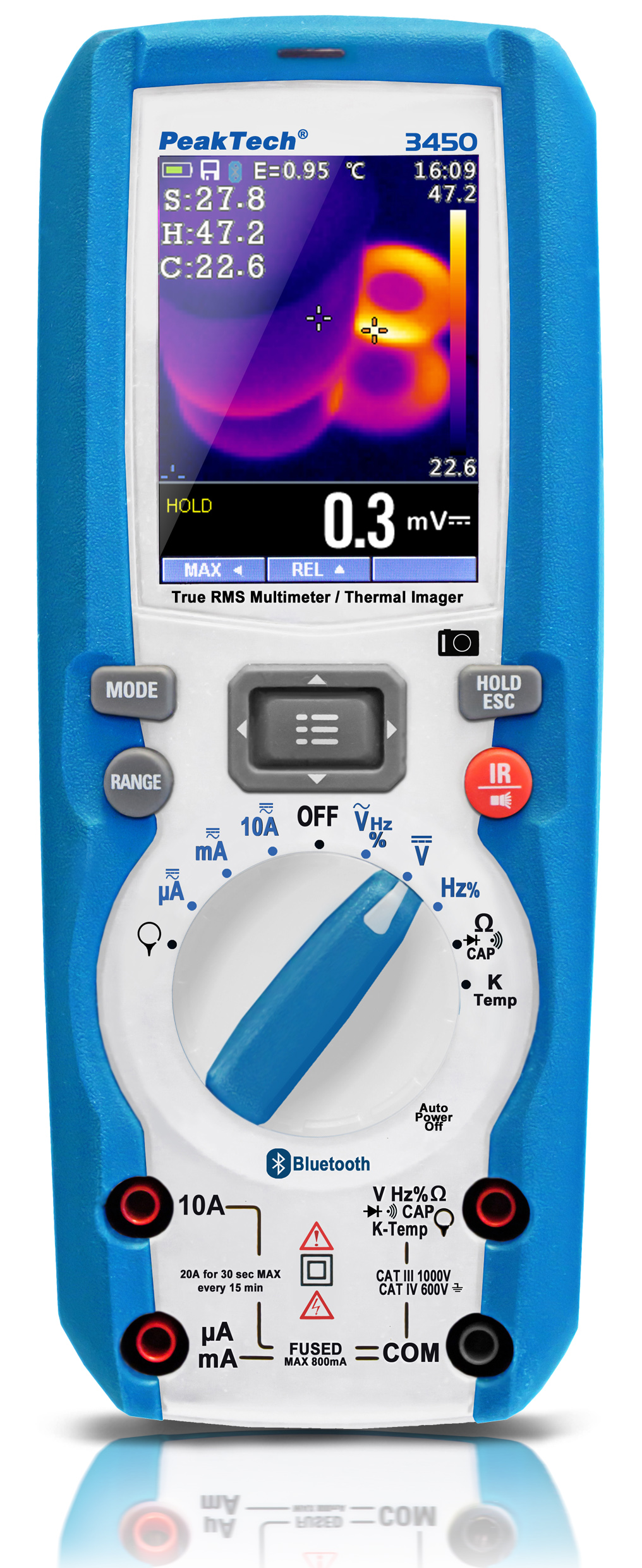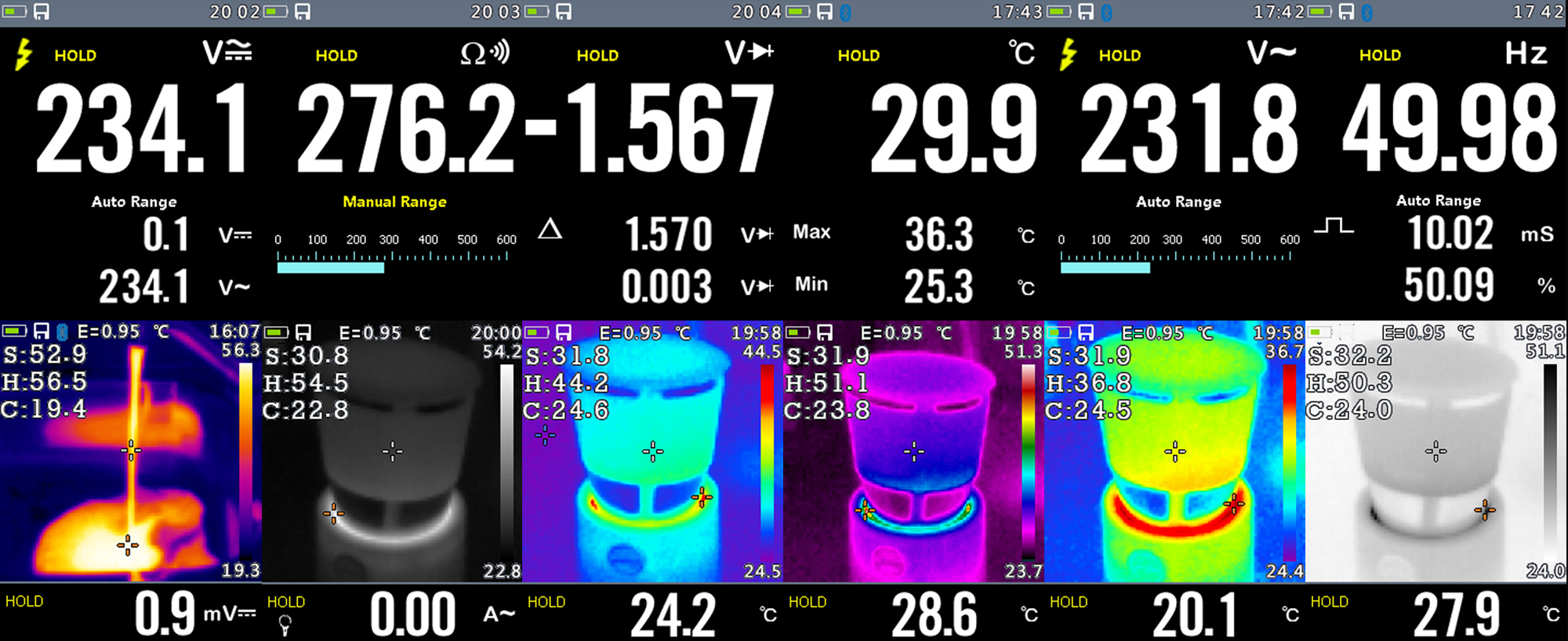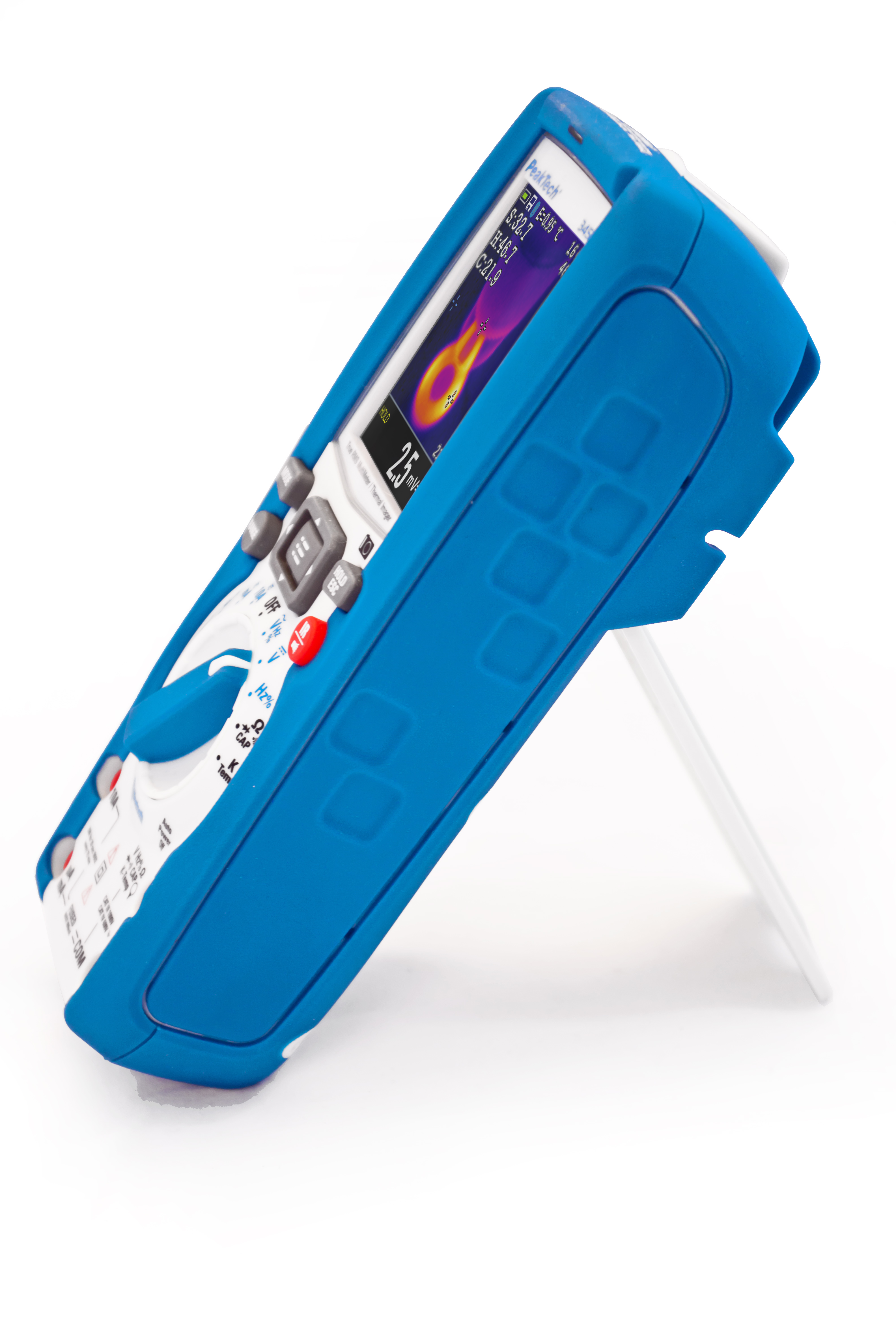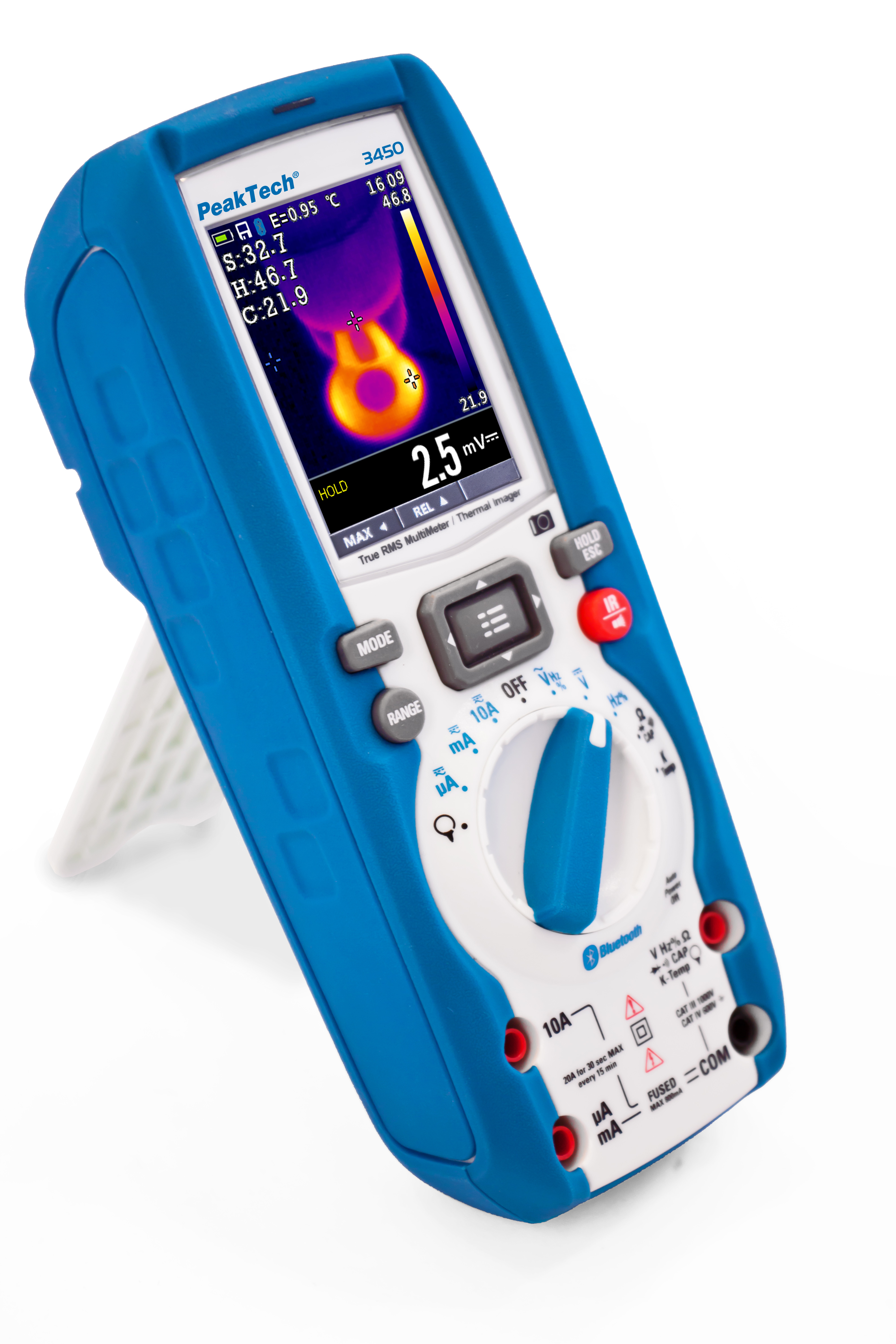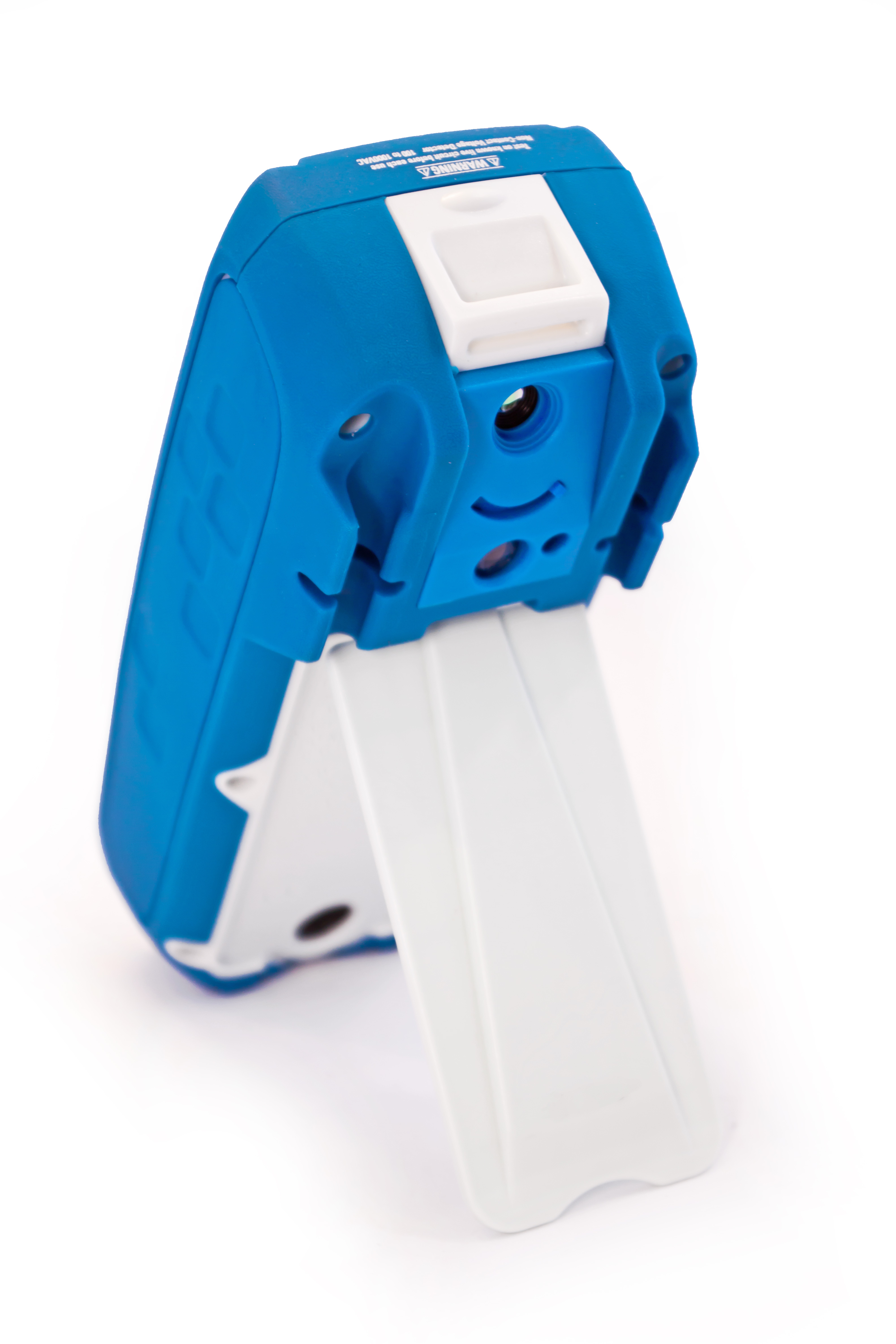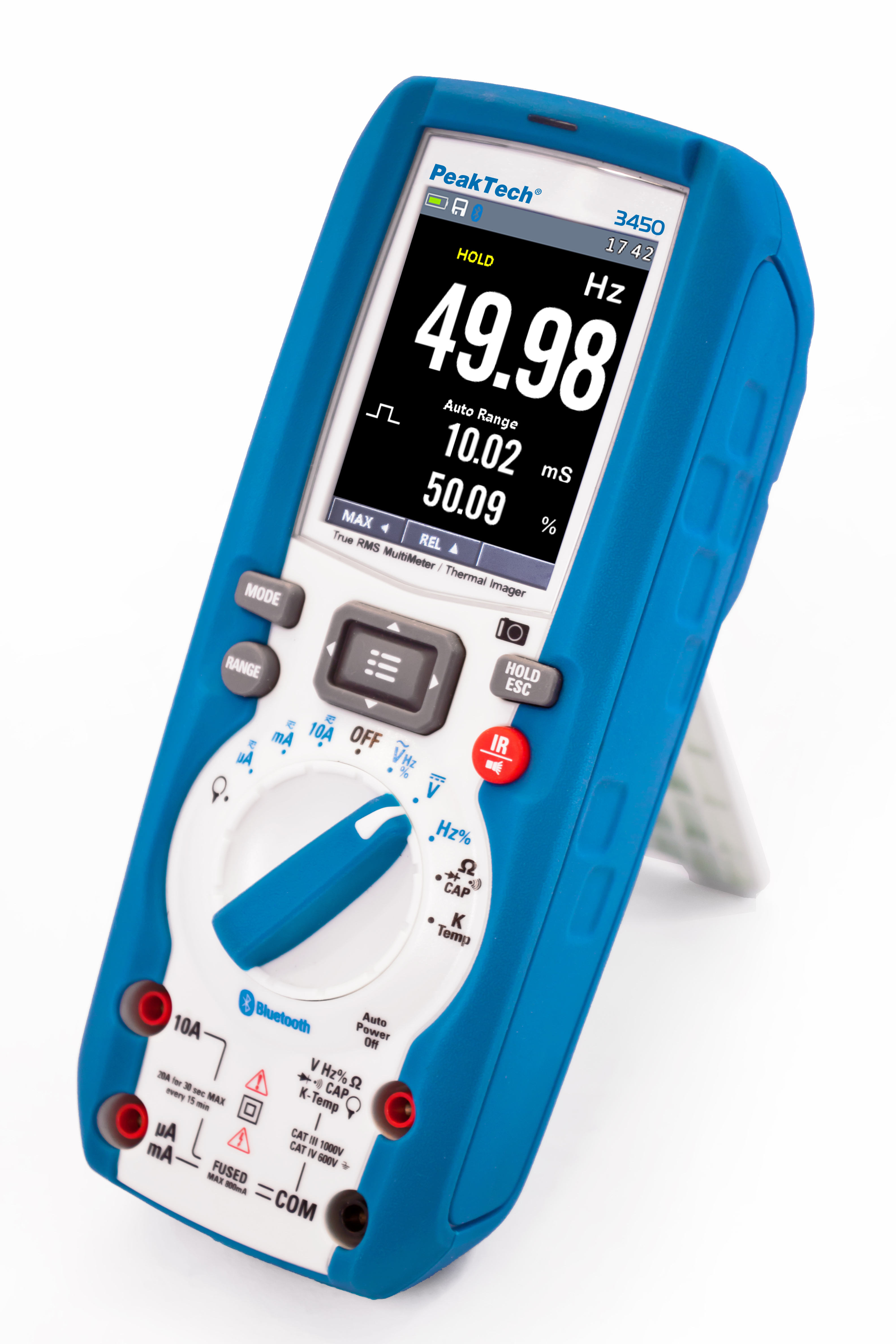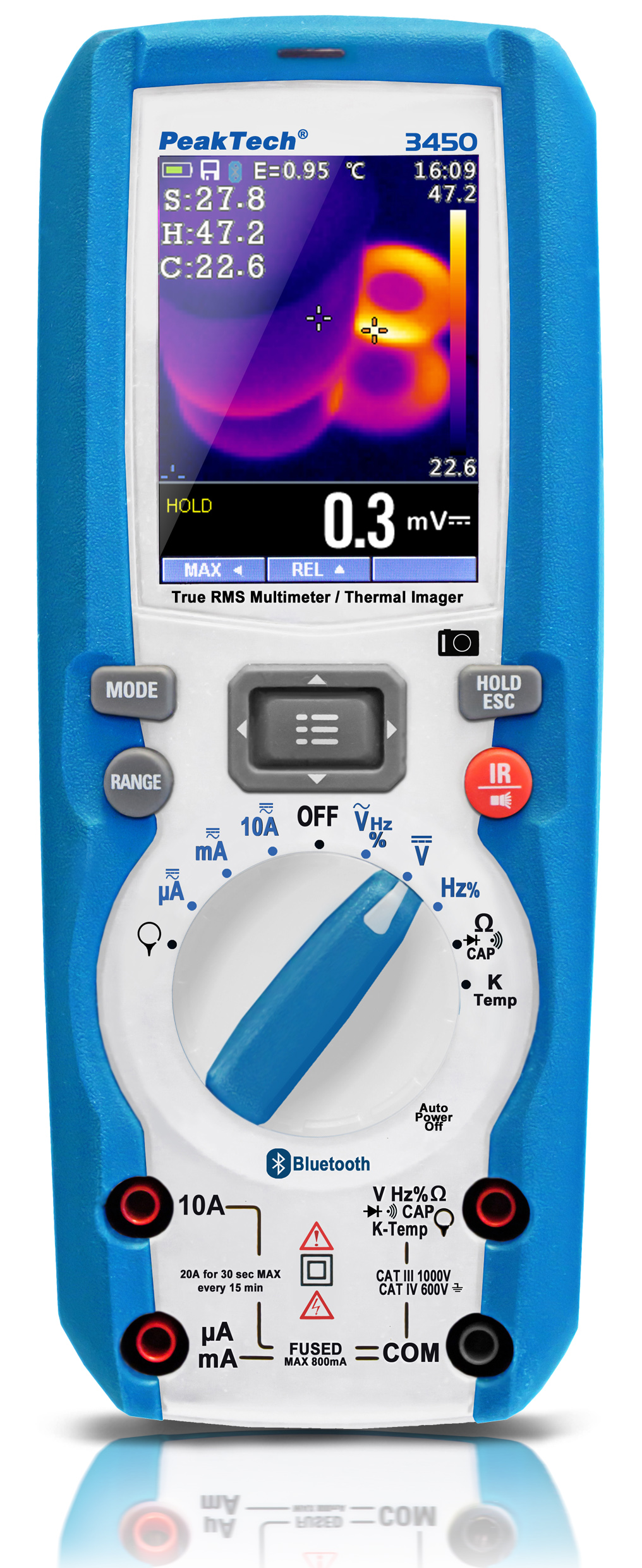 Product information "«PeakTech® P 3450» TrueRMS multimeter & thermal imaging camera"
This new combination of the latest True RMS graphic multimeter and responsive thermal imaging camera enables professional use in all areas of electrical engineering. The multimeter has many various functions to carry out precise measurements, which you can log automatically, save with a screenshot or record and process using an app for Android or iOS mobile devices. Switch the color TFT display between the pure multimeter display or a combined multimeter / thermal image display and use the graphical menu navigation to carry out all settings according to your requirements. The multi-meter display provides you with multi-line displays for current measured values, maximum / minimum or relative value measurements. The integrated thermal imaging camera offers a very fast sampling rate of 50 Hz to enable a smooth display when troubleshooting. The Thermal imaging camera of the PeakTech 3450 uses a thermal image resolution of 80 x 80 pixels. Use the graphic menu to switch between different color palettes (gray & inv. / Iron / rainbow, etc.), set the emission factor or activate the laser pointer to mark the measuring station.
IR FOV:

21° x 21°

IR Temp.:

-20°C ... 260°C

Basic Accuracy DC:

+/- 0,09%

Battery:

Li-Po 1500 mAh

Bluetooth:

■

Capacitance max.:

6 mF

Digital counts:

6.000

Display Type:

Color-TFT

IR sensitivity:

< 100 mK

IR thermal resolution:

80 x 80 Pixel

Ingress protection:

IP 65

LED-lamp:

■

Mains voltage:

110/240 V AC; 50/60 Hz

Memory (internal):

■

OHM resolution min.:

0,1 Ω

Over voltage category:

CAT III 1000 V

, CAT IV 600 V

Range selection:

Auto

Screen size (TFT):

7 cm (2,8")

V AC resolution min.:

0,1 mV

V DC Auflösung min.:

0,1 mV

V DC max.:

1000V

A AC max.:

10A

Hz max.:

10 MHz

OHM max.:

60 MΩ

Temp. max.:

1000 °C

Temp. min.:

-40 °C

mA DC max.:

600mA

mV DC max.:

600 mV

µA DC max.:

6000 µA

V AC max.:

1000V

mV AC max.:

600 mV

A DC max.:

10A

mA AC max.:

600 mA

µA AC max.:

6000 µA
True RMS measurements up to 1000 V and 10 A AC
80 x 80 pixel thermal imager (50Hz) -20 ° C ... 260 ° C
Color display with 6,000 digits and backlight
Bluetooth interface and SD memory card
Graphic menu navigation and data logger with trend display
IP 65 dustproof and splashproof
Safety: EN 61010-1, CAT III 1000V / CAT IV 600V
Accessories: battery and charger, temperature sensor, carrying case, SD card, test leads, BT adapter, software and manual