«PeakTech® P 5310» PH Meter / Water Quality Tester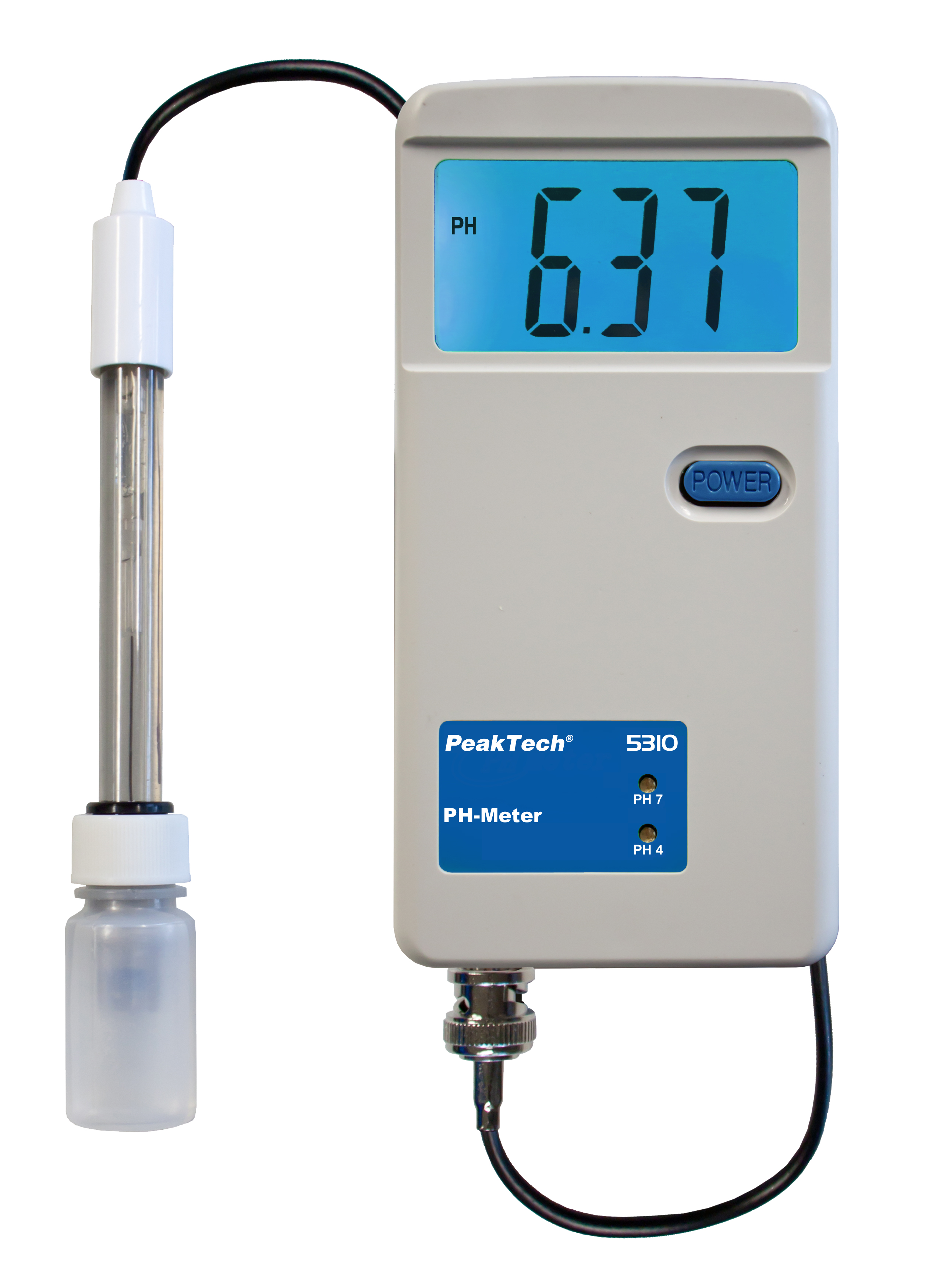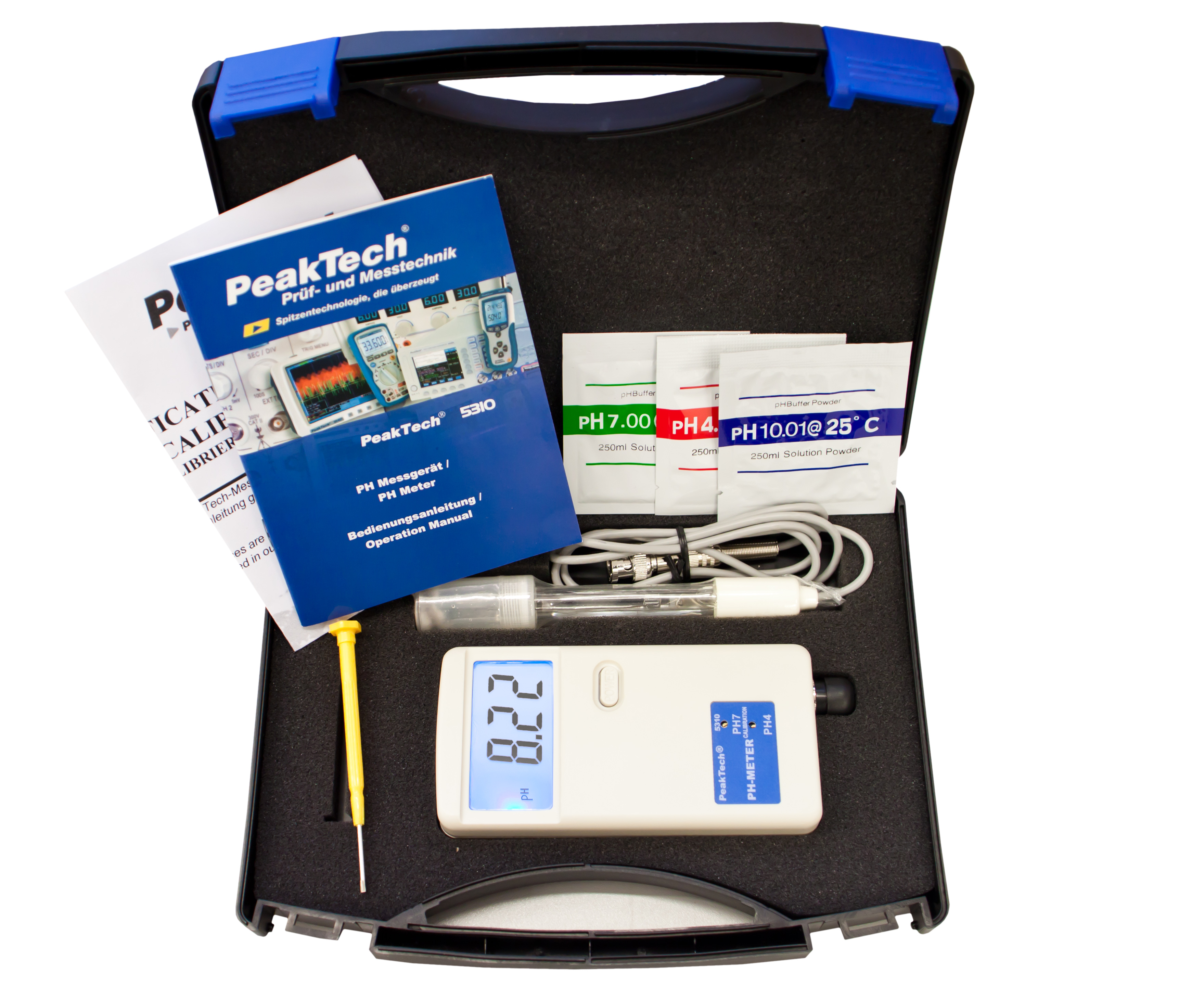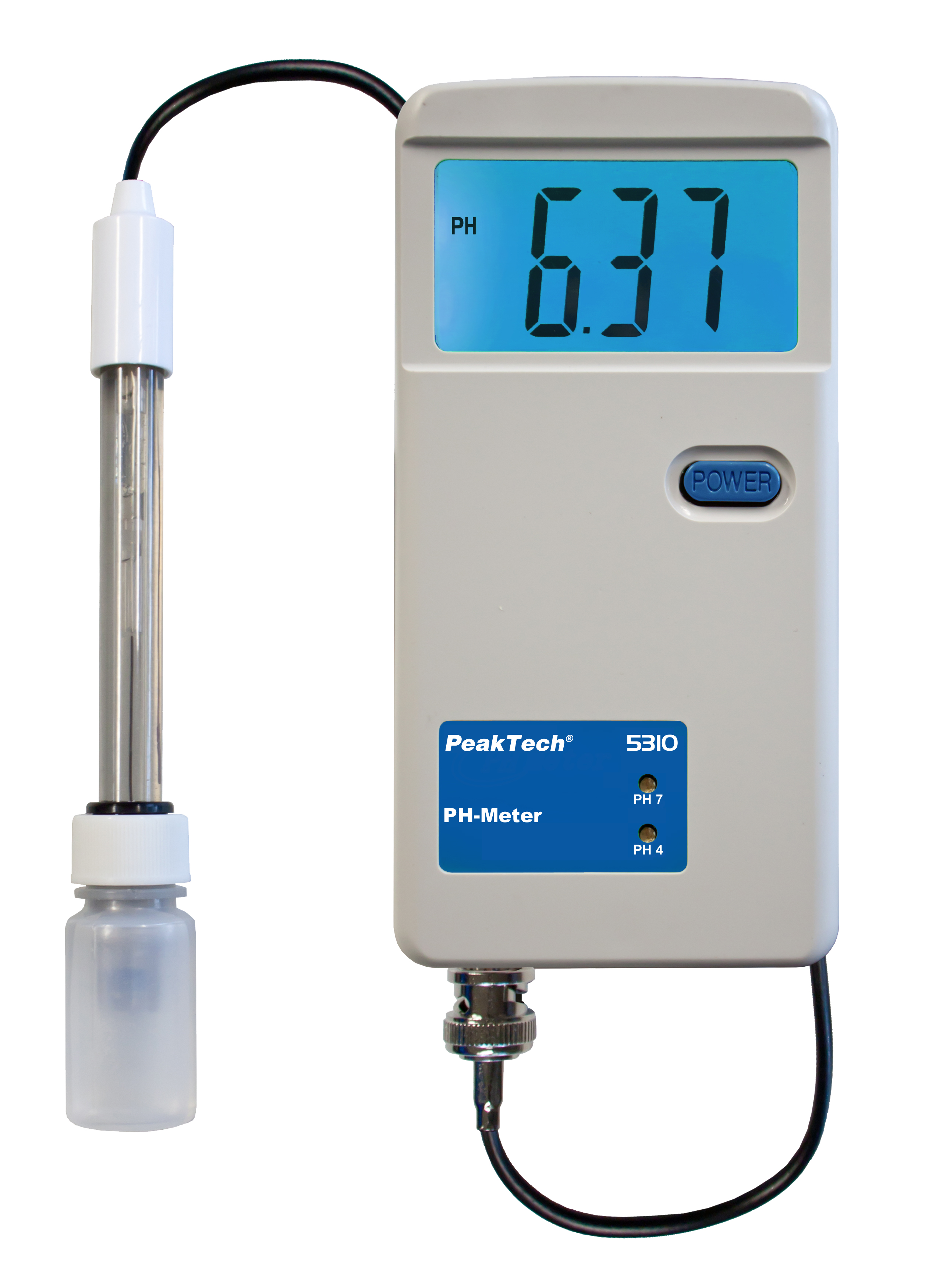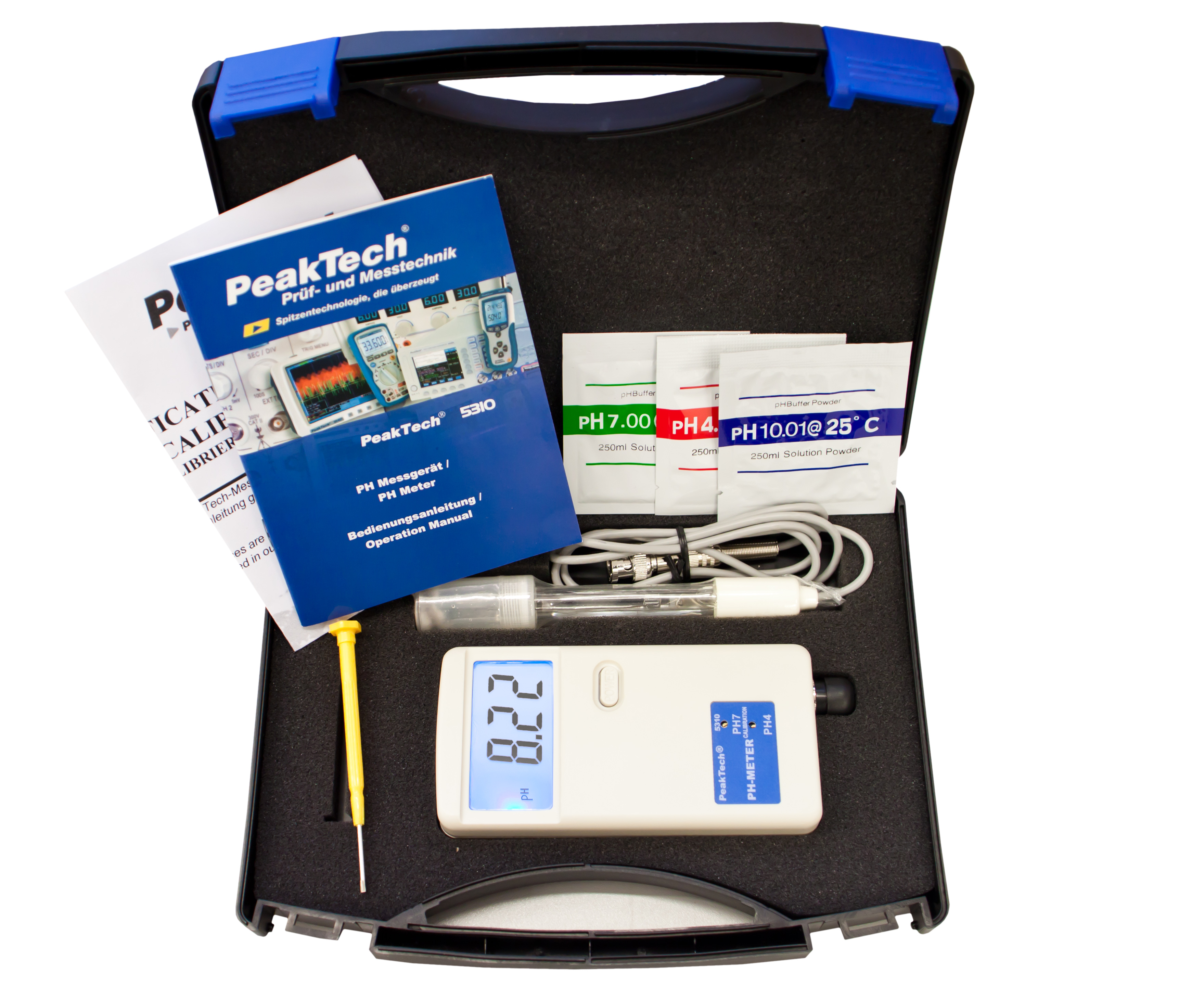 Product information "«PeakTech® P 5310» PH Meter / Water Quality Tester"
This PH meter measures the pH value of aqueous liquids using a detachable sensor for fast and accurate evaluation of the measurement results with the galvanic potential difference between acidic, neutral and basic liquids in contact with the immersion probe tip. In addition, this device has a potentiometer for calibration on a PH7 value with an enclosed screwdriver and a neutralization solution for the sensor. The large LCD display is equipped with a permanent backlight illumination of the display and can be read easily even from a bigger distance. For long-term use, the device also has a built-in rechargeable battery and a charger for the mains power connection. Through its convenient design, large display, and the extensive accessories, this meter is ideal suitable for use in education, training, and science as same as in the research area.
| | |
| --- | --- |
| ATC: | ■ |
| Backlight: | ■ |
| Digital counts: | 2.000 |
| Display Type: | LCD |
| PH range: | 0.00 ... 14.00 PH |
3 1/2 -digits 22 mm LCD display (max. 1999)
Permanent backlight illumination
Accessories: Carrying Case, PH Sensor Probe, Calibration solution, Calibration Screwdriver and manual