«PeakTech® P 1080» 600V AC / DC pen- type multimeter ~ 2000 digit LCD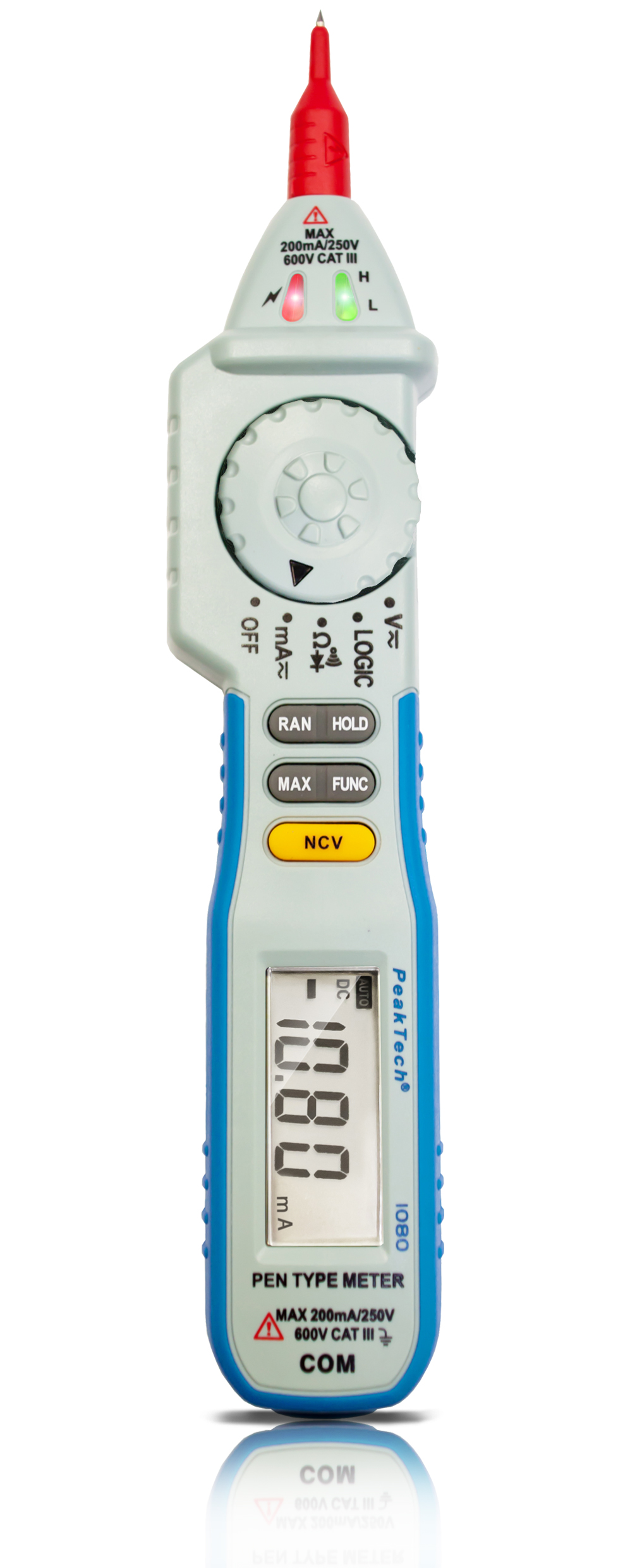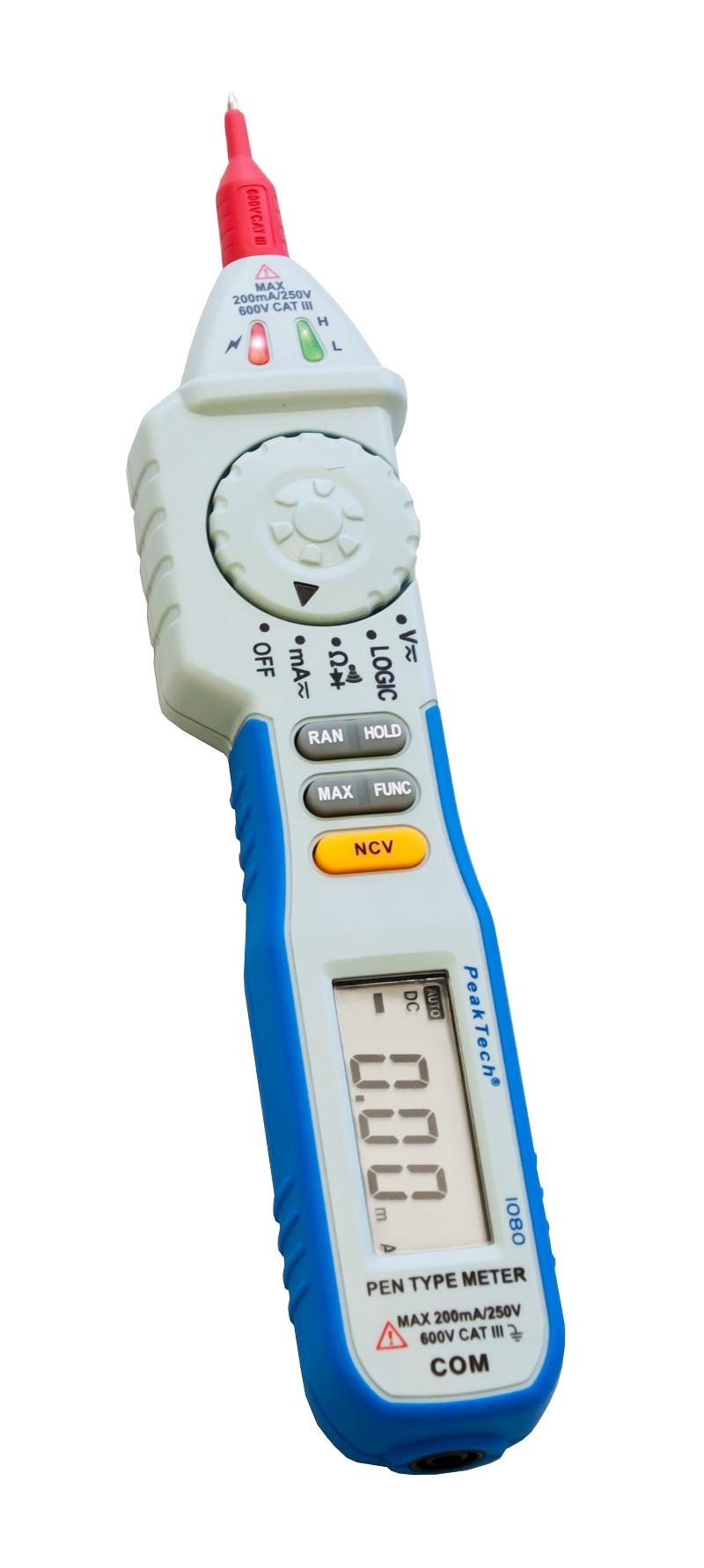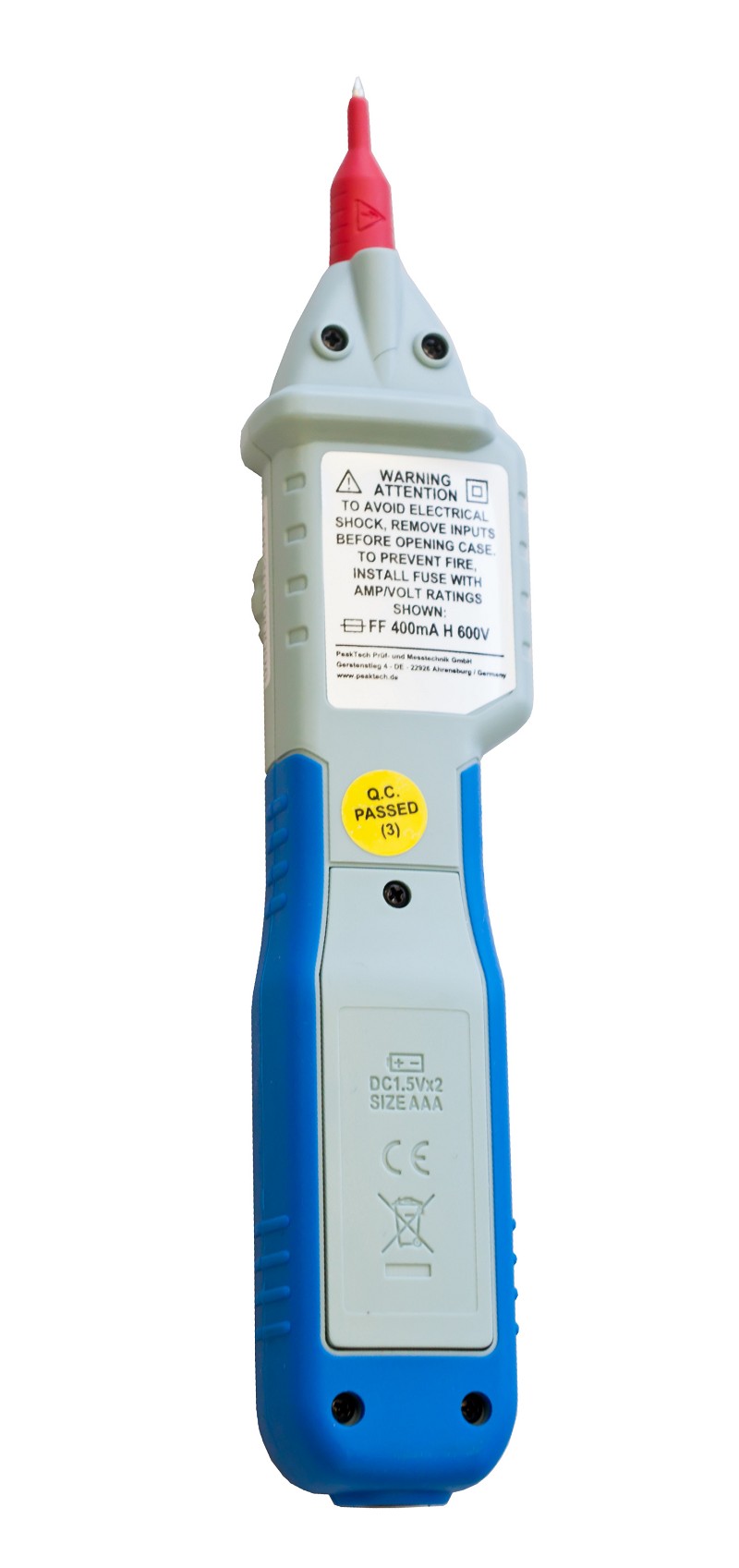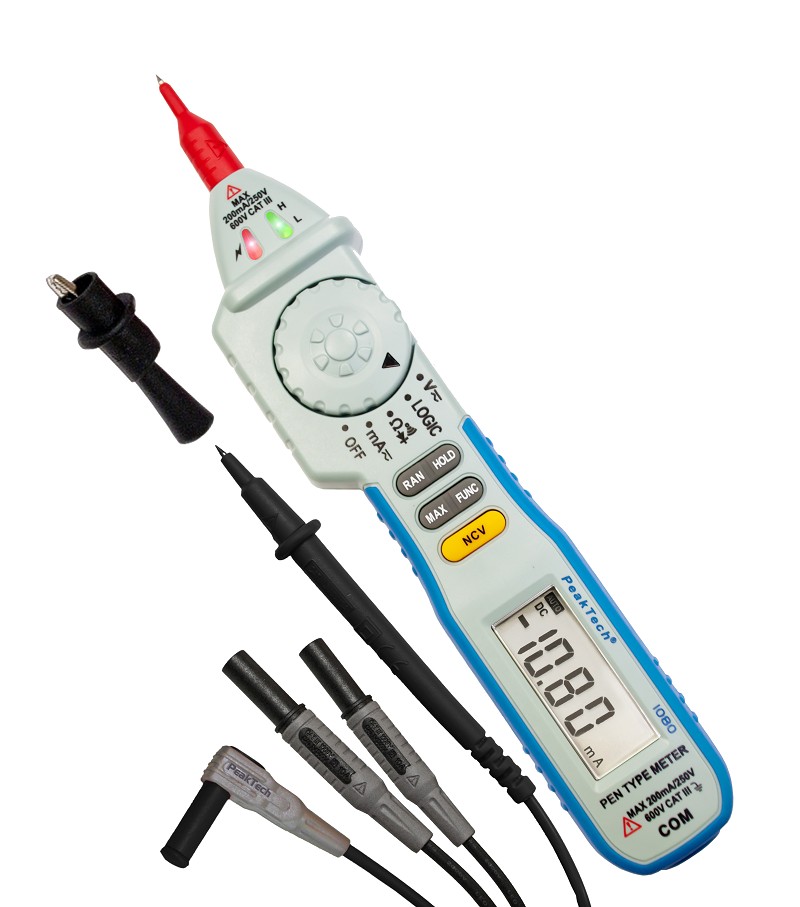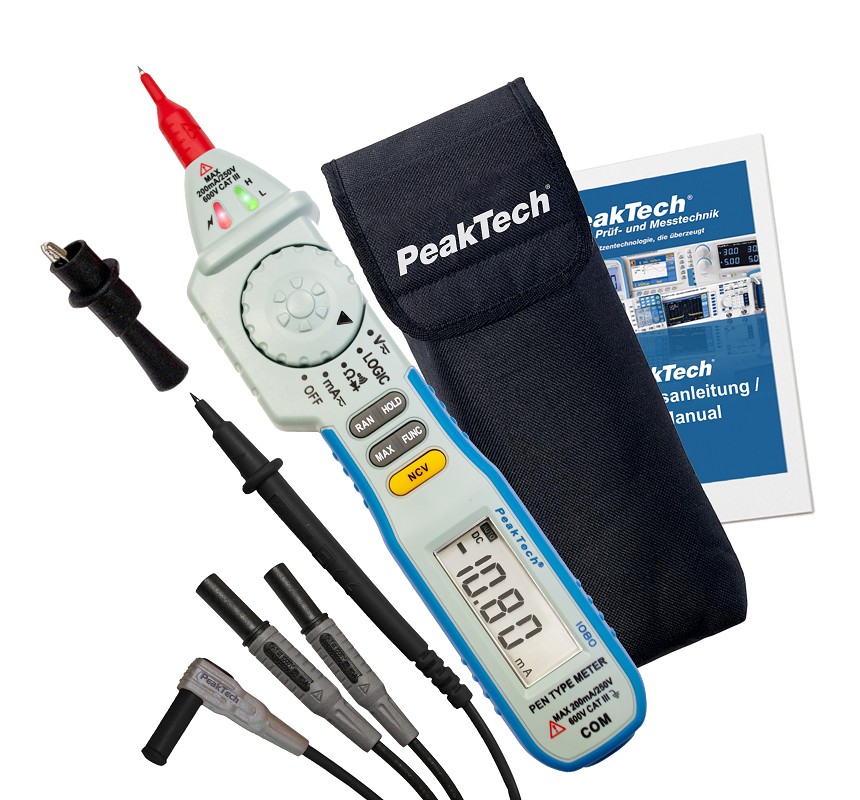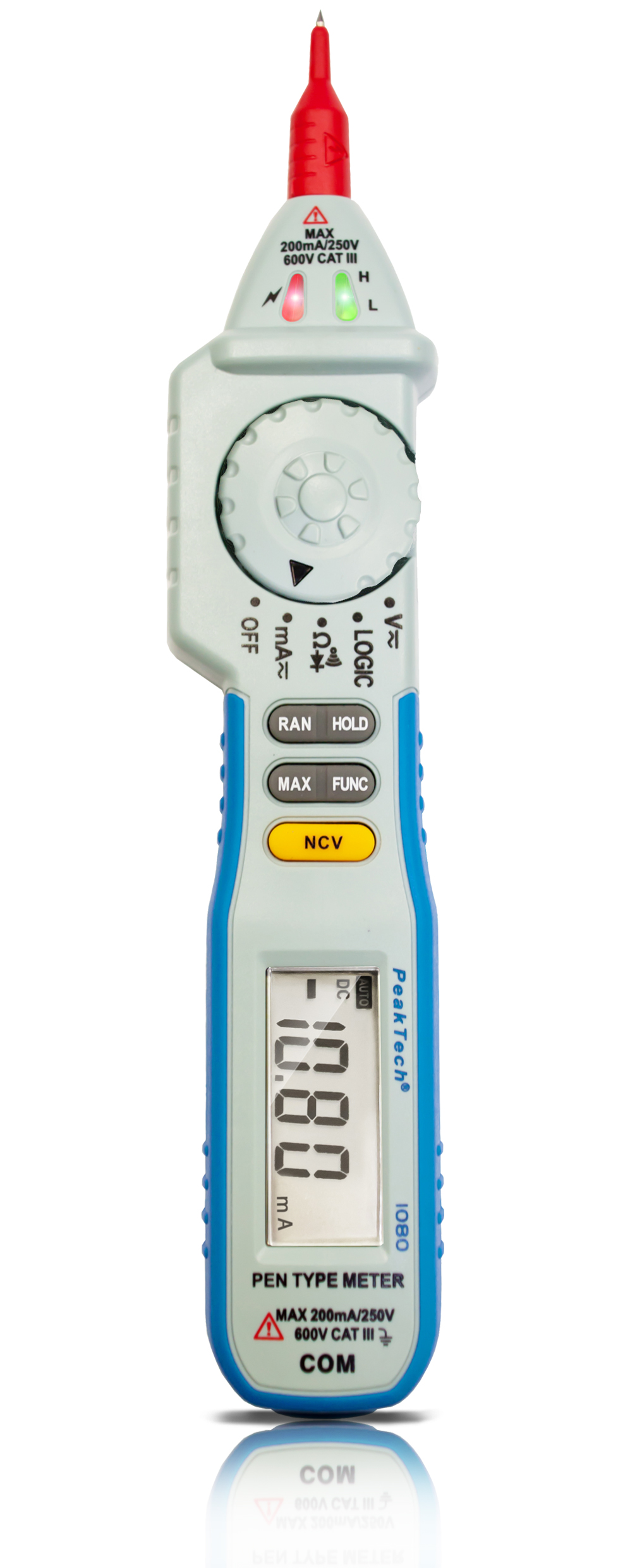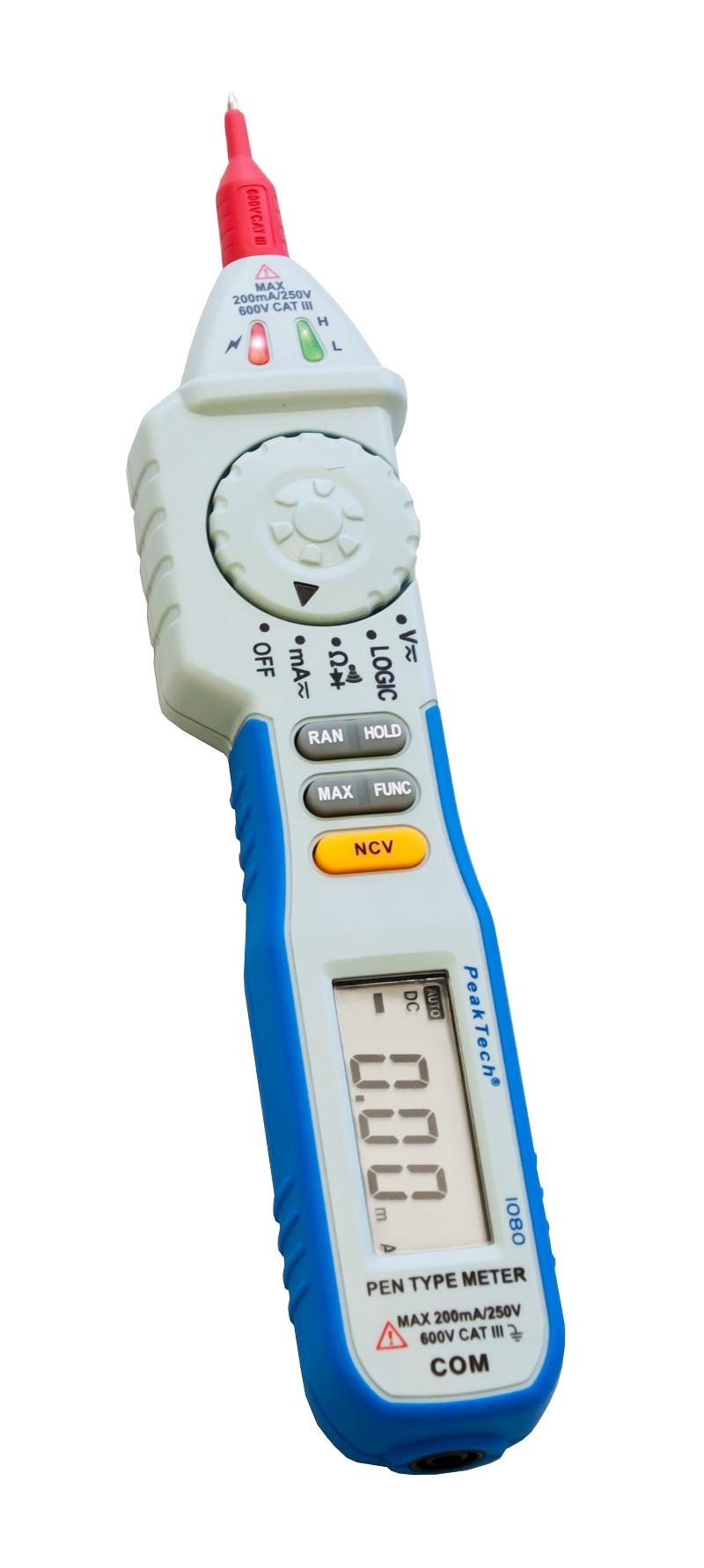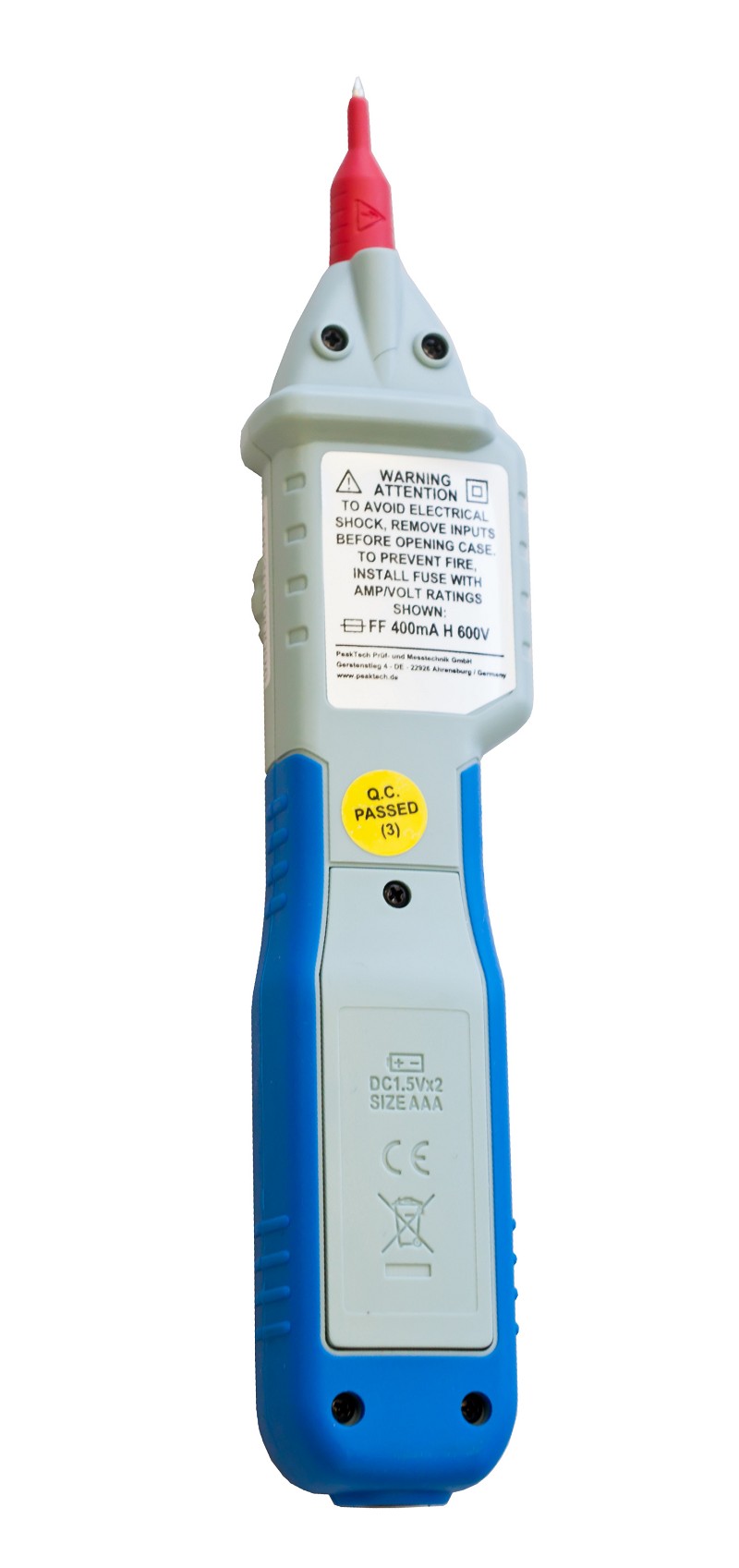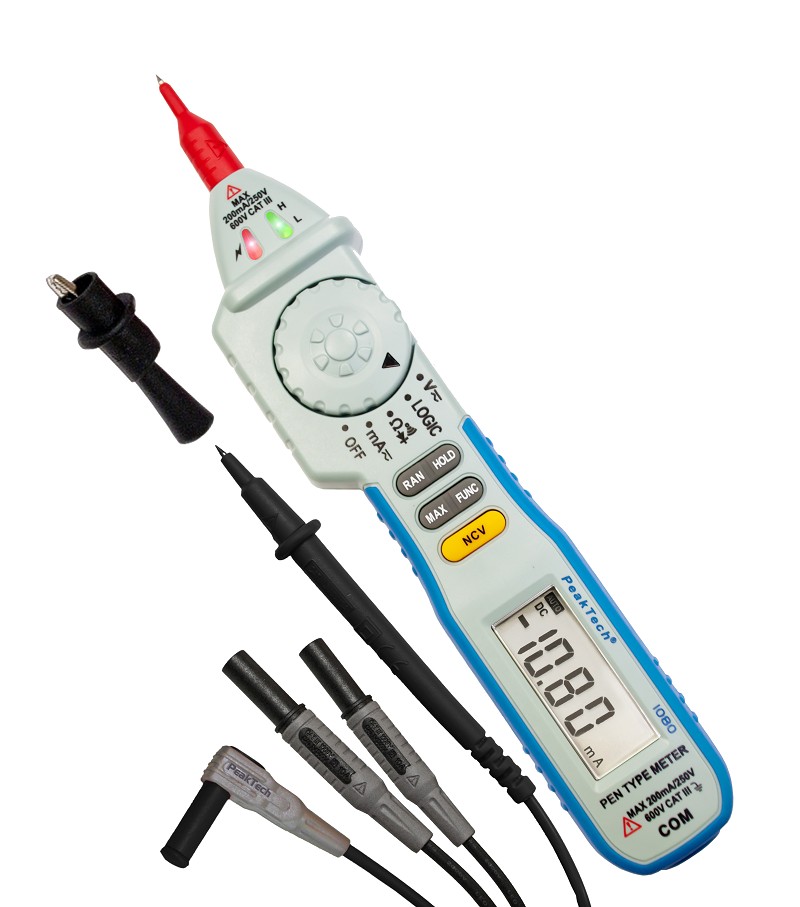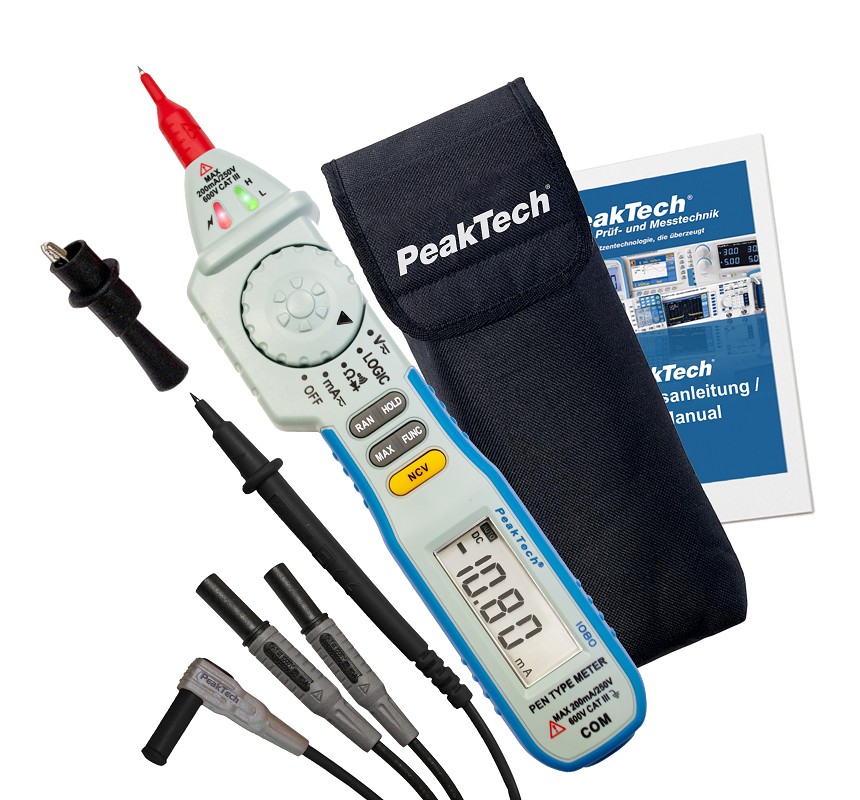 Product information "«PeakTech® P 1080» 600V AC / DC pen- type multimeter ~ 2000 digit LCD"
This multimeter in the shape of a pen fits in any pocket and still has a wide range of functions. Whether direct and alternating voltage, direct and alternating current, resistance measurement, continuity test or as non-contact voltage tester, this handy measuring device is in no way inferior to a large multimeter. In addition, a logic test function with its own high / low LED can be used to test digital circuits with states 1 and 0. Despite its small size, the device offers a data hold function, max hold and an additional button for manual range selection. The easy-to-read LCD display and the rotary selector switch for user-friendly operation makes this multimeter the ideal companion for the field service in industry and trade.
| | |
| --- | --- |
| Basic Accuracy DC: | +/- 0,7% |
| Digital counts: | 2.000 |
| Display Type: | LCD |
| NCV: | ■ |
| Over voltage category: | CAT III 600 V |
| Range selection: | Auto |
| V DC max.: | 600V |
| OHM max.: | 20 MΩ |
| mA DC max.: | 200mA |
| mV DC max.: | 200 mV |
| V AC max.: | 600 V |
| mV AC max.: | 200 mV |
| mA AC max.: | 200 mA |
11 mm LCD display (max. Display: 1999)
DC and AC voltage measurements up to 600 V.
DC and AC current measurements up to 200 mA
Resistance measurements up to 20 MΩ
Non-contact voltage detector (NCV)
Maximum value and data hold function
Automatic or manual range selection
Logic test with LED for high / low display
Diode and continuity test function
Safety: EN 61010-1, CAT III 600V
Accessories: test leads, bag, battery and manual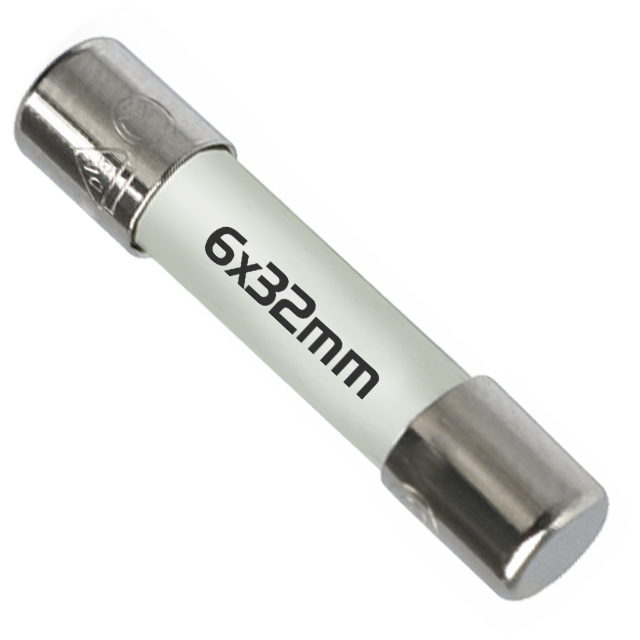 «PeakTech® P 7605» microfuse ~ 0.4 A / 1000 V ~ 6.3 x 32 mm ~ super fast acting (FF)
Modern device fuses with ceramic bodies offer a significantly higher level of protection against damage to the measuring device when triggered than conventional glass fuses. Due to the larger design, a voltage flashover between the internal fuse holders of modern measuring devices can be effectively prevented even with high test current voltages. Triggered fuses may only be replaced with replacement fuses of the same design and specifications in order to guarantee the safety of the device and thus also the safety of the user in future measurements.