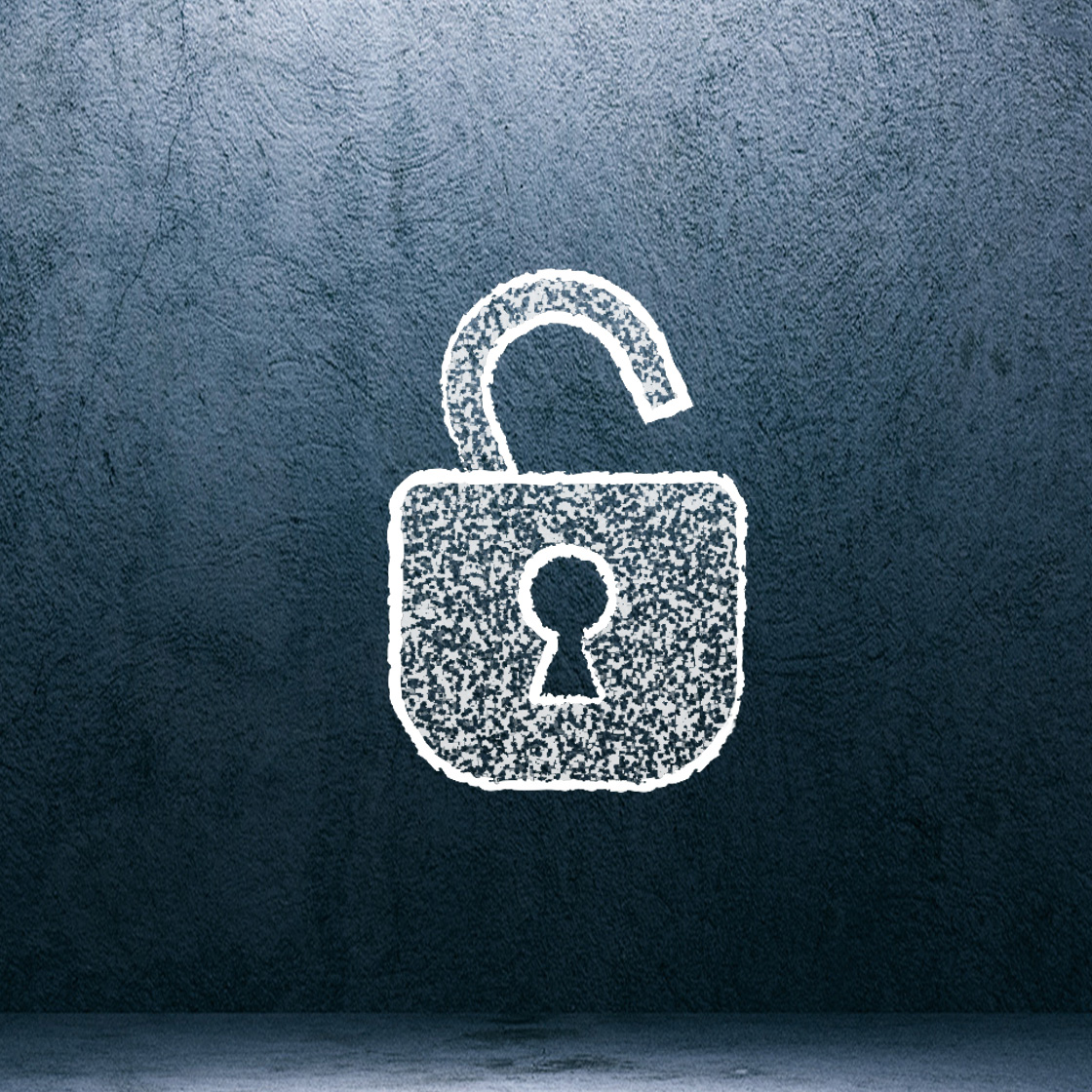 DATA PROTECTION
Privacy is important to us!
The protection of your personal data is taken very seriously when using these websites. Below you will be informed about the collection, processing and use of your personal data when you visit these websites and use the services and services offered there.
1. Information about personal data
(1) Personal data are those particulars that relate to a person or that are likely to relate to a person, such as: For example, the name, the postal address, a telephone number, an e-mail address, bank details, etc. Personal data may under certain circumstances be used to identify the identity of a person.
(2) Service Provider acc. § 13 Telemedia Act (TMG) and responsible body according to the Federal Data Protection Act (BDSG) and Data Protection Ordinance (GDPR) is: PeakTech Prüf- und Messtechnik GmbH, Gerstenstieg 4, 22926 Ahrensburg.
2. Affected rights

In connection with our processing of your data you have the following rights:
(1) Right to information according to Art. 15 GDPR regarding the processing of your personal data by us for processing purpose, categories of processed data, recipients or recipient categories, duration of storage or criteria for determining the duration, right to rectification, deletion, limitation of processing or objection to the processing, the right of appeal to the supervisory authority, if applicable, information about the origin of the data and the existence of automated decision-making and, if necessary, information about guarantees pursuant to Art. 46 GDPR for transmission to a third country or international organizations;
(2) right to immediate correction of incorrect or complete incomplete personal data pursuant to Art. 16 GDPR;
(3) Right to erase the personal data stored pursuant to Art. 17 GDPR if the data are no longer necessary for the purposes for which they were collected or otherwise processed, if a given consent was revoked and if it was otherwise revoked The legal basis is missing if an objection to the processing has been filed and the data may no longer be processed pursuant to Article 21 (1) or (2) GDPR, if the data were processed unlawfully, if the deletion is necessary to fulfill a legal obligation or if the data in relation to information society services offered pursuant to Article 8 (1) of the GDPR. This shall not apply to the extent that the processing is necessary to exercise the right to freedom of expression and information, to fulfill a legal obligation, for reasons of public interest or to assert, exercise or defend legal claims;
(4) Right to restriction of the processing according to Art. 18 GDPR, if you deny the correctness of the data (and for the time necessary to verify the correctness), if the processing is illegal, but you reject the deletion and instead demand the restriction of use if we no longer need the data for the purposes of the processing, but you require the data for the assertion, exercise or defense of legal claims, or if you object to the processing pursuant to Art. 21 (1) GDPR as long as it is not certain that our legitimate reasons outweigh your legitimate reasons;
(5) Right of objection to the processing of your personal data pursuant to Art. 21 (2) GDPR (if the data are processed for the purpose of direct mail) or pursuant to Art. 21 (1) GDPR (if the processing pursuant to Art. 6 para 1 e) or f) GDPR, for reasons that arise from your particular situation, unless we have compelling legitimate reasons for the processing that outweighs your interests, or the processing is for the assertion, exercise or defense of legal claims). For further information on the right of objection, please also refer to section 23 below.
(6) Right to data portability according to Art. 20 GDPR, i. to obtain the personal information that you have provided to us in a structured, common and machine-readable format, or for transmission to another person in charge;
(7) Right to revoke consent granted at any time pursuant to Art. 7 (3) GDPR. The revocation has the consequence that we are no longer allowed to carry out the data processing for the future from the time of the revocation. See also section 16. below;
(8) Right to complain to a supervisory authority pursuant to Art. 77 GDPR. The supervisory authority responsible for our company can be found in section 4 above. The right of appeal applies without prejudice to any other administrative or judicial remedies.
(9) All information requests, requests for information or objections to data processing should be directed by e-mail to datenschutz@peaktech.de or to the address specified under point 1 (2).3. Automatisierte Entscheidungsfindung
3. Automated decision-making

Automated decision making is not used here.
4. Supervisory Authority

The address of the supervisory authority responsible for us is:
Independent Center for Privacy Schleswig-Holstein, Holstenstraße 98, 24103 Kiel,
Tel .: +49 431 988-1200, Fax: +49 431 988-1223
E-Mail: mail@datenschutzzentrum.de
Homepage: www.datenschutzzentrum.de
5. Storage of access data

(1) Every access to our website access data is stored in a log file on the server of our provider.
(2) This data set consists e.g. from your IP address, the date and time of the request, the name of the requested file, the transferred file size and the access status, a description of the web browser and operating system used and the name of your Internet service provider.
(3) These data are collected for technical reasons. An evaluation takes place exclusively for statistical purposes and without personal reference (visitor numbers and page popularity).
6. Collection of personal data for informational use

(1) In the case of merely informative use of the website, ie if you do not register, register or otherwise provide us with information about the website, we will not collect your personal data, except for the data mentioned in 5.2, which your browser transmits to you to allow the visit of the site technically.
(2) When using the website, so-called cookies are stored on your computer. Cookies are small text files that are stored on your hard disk and assigned to the browser you are using, and that provide certain information to the body that sets the cookie (in this case us). Cookies can not run programs or transmit viruses to your computer. They serve only to make the Internet offer more user-friendly and effective.
We set e.g. Cookies to identify you for follow-up visits if you have an account with us. Otherwise you would have to log in again for each visit.
a) This website uses cookies to the following extent:
- Transient cookies (temporary use)
- Persistent cookies (temporary use)
- third-party cookies (third-party)
- Flash cookies (permanent use)
b) Transient cookies are automatically deleted when you close the browser. These include in particular the session cookies. These store a so-called session ID, with which various requests from your browser can be assigned to the common session. This will allow your computer to be recognized when you return to the site. The session cookies are deleted when you log out or when you close the browser.
c) Persistent cookies are automatically deleted after a specified period, which may differ depending on the cookie. You can delete the cookies in the security settings of your browser at any time.
d) You can configure your browser setting according to your wishes. B. decline the acceptance of third-party cookies or all cookies. We point out, however, that you may not be able to use all features of this website.
e) The Flash cookies used are not detected by your browser but by your Flash plug-in. These store the necessary data regardless of the browser you are using and have no automatic expiration date. If you do not want to process the Flash cookies, you must install a corresponding add-on, eg. Eg "Better Privacy" for Mozilla Firefox (https://addons.mozilla.org/en/firefox/addon/betterprivacy/) or Adobe Flash killer cookie for Google Chrome.
The legal basis for this data processing is Art. 6 para. 1 p. 1 f) GDPR. Our legitimate interest lies in the fact that we use data processing to make statistical evaluations regarding the use of our website and to optimize our Internet offers for our users.
7. Use of functions of our website

(1) In addition to the purely informational use of our website, we offer various services that you can use if you are interested. To do this, you will usually need to provide other personal information that we use to provide the service. If additional voluntary information is possible, these are marked accordingly.
(2) When you contact the service provider by e-mail or via the contact form, your e-mail address and, if you specify so, your name, telephone number and address will be stored by us to answer your questions.
8. Contact form

On our website you have the possibility to send us an e-mail with your request encoded by the form "contact". Here you can, for example, Ask questions about our company, our products or our services.
In order to be able to process your request, we ask you to enter personal data in our input mask. This includes your name, your e-mail address, your address, your telephone number and other information such as the subject of your request and your message text.
This requested information enables us to comprehensively address your concerns. The communication of the data you provide in this context is expressly on a voluntary basis.
The personal data transmitted to us from your o.g. Information as well as the time of the contact will be used exclusively for the purpose for which you provide us with the contact - in particular the processing of your request. The information you provide will be used exclusively to process your request. The data will not be used for other purposes or passed on to third parties without your express consent. Excluded here are - if it is necessary to fulfill your request - partner companies of PeakTech GmbH. These can be for example: our suppliers, transport and logistics partners and our trading partners. If there are no statutory storage requirements, your personal data will be deleted after the request has been processed.
The legal basis for data processing is Art. 6 para. 1 p. 1 f) GDPR. Our legitimate interest is that we need your information to process or respond to your message.
9. Liability for content

The contents of our pages were created with great care. However, we can not assume any liability for the accuracy, completeness and timeliness of the content. As a service provider we are responsible according to § 7 Abs.1 TMG for own contents on these sides according to the general laws. According to §§ 8 to 10 TMG, however, we as a service provider are not obliged to monitor transmitted or stored third-party information or to investigate circumstances that indicate illegal activity. Obligations to remove or block the use of information under general law remain unaffected. A liability in this regard, however, is only possible from the date of knowledge of a specific infringement. Upon notification of appropriate violations, we will remove this content immediately.
10. Liability for links

Our pages may contain links to external websites of third parties over whose contents we have no influence. Therefore, we can not assume any liability for these external contents. The respective provider or operator of the pages is always responsible for the contents of the linked pages. The linked pages were checked for possible legal violations at the time of linking. Illegal content was not recognizable at the time of linking. However, a permanent content control of the linked pages is not reasonable without concrete evidence of an infringement. Upon notification of violations, we will remove such links immediately.
11. Data security

We secure our website and other systems by appropriate technical and organizational measures against loss, destruction, access, modification or dissemination of your data by unauthorized persons. Despite regular checks, full protection against all dangers is not possible.
Our site uses industry standard SSL (Secure Sockets Layer) encryption. This ensures the confidentiality of your personal information over the Internet. Whether an encrypted transmission takes place, you recognize by the closed key / resp. Lock icon in the display of your browser.
12. Disclosure of data

A transfer of your personal data to third parties is only
- if you have given your express consent pursuant to Art. 6 para. 1 sentence 1 a) DSGOV;
- if disclosure is required to fulfill contractual obligations pursuant to Art. 6 (1) sentence 1 (b) GDPR;
- if we are legally obliged to disclose the data i.S.d. Art. 6 para. 1 sentence 1 c) GDPR;
- if the disclosure of the data in the public interest i.S.d. Art. 6 para. 1 e) GDPR lies or;
- if the disclosure of the data pursuant to Art. 6 para. 1 sentence 1 f) GDPR is necessary for the protection of our legitimate interests or the legitimate interests of a third party, unless your interests predominate in the protection of your data.
13. Data categories

We process the following categories of data: Master data (such as company, if necessary contact person, address), communication data, contract data, claim data, if necessary payment and arrears information. See the information above.
14. Duration of storage of personal data

Your data will be stored by us for as long as necessary for the purposes for which they were processed. In addition, we only store data to the extent that we are legally obliged to do so, e.g. due to legal storage requirements.
15. Information on the right of objection

An objection to the processing of personal data concerning you, on the basis of Article 6 (1) (e) (data processing for public interest) or f) (data processing to safeguard legitimate interests on the basis of a balance of interests) is possible at any time in accordance with Article 21 of the GDPR. In the event of an objection, the personal data will no longer be processed unless there are compelling legitimate grounds for processing that outweigh the interests, rights and freedoms of the data subject or the processing is for the purpose of enforcing, pursuing or defending legal claims.
Please direct your objection to the e-mail address datenschutz@peaktech.de
16. Information on the right of withdrawal

If you have given us consent to the processing of personal data, you can revoke this at any time against us. Of course, this also applies to us before 25 May 2018 (before the validity of the GDPR) granted consent form. The revocation of consent can always be valid for the future only. The legality of the processing is not retroactively eliminated by a revocation.
Please direct your revocation by e-mail to datenschutz@peaktech.de
17. Timeliness

This data protection declaration has the status 24.05.2018. It is the current and valid version of our privacy policy.
Please note, however, that from time to time due to actual or legal changes, a revision to this Privacy Policy may be necessary.
18. Data Protection Officer

For privacy issues, you can feel free to contact us at:
PeakTech Prüf- und Messtechnik GmbH
data protection
Gerstenstieg 4
22926 Ahrensburg
or contact us by e-mail at datenschutz@peaktech.de