«PeakTech® P 1095» AC/DC-Voltage Tester with LED display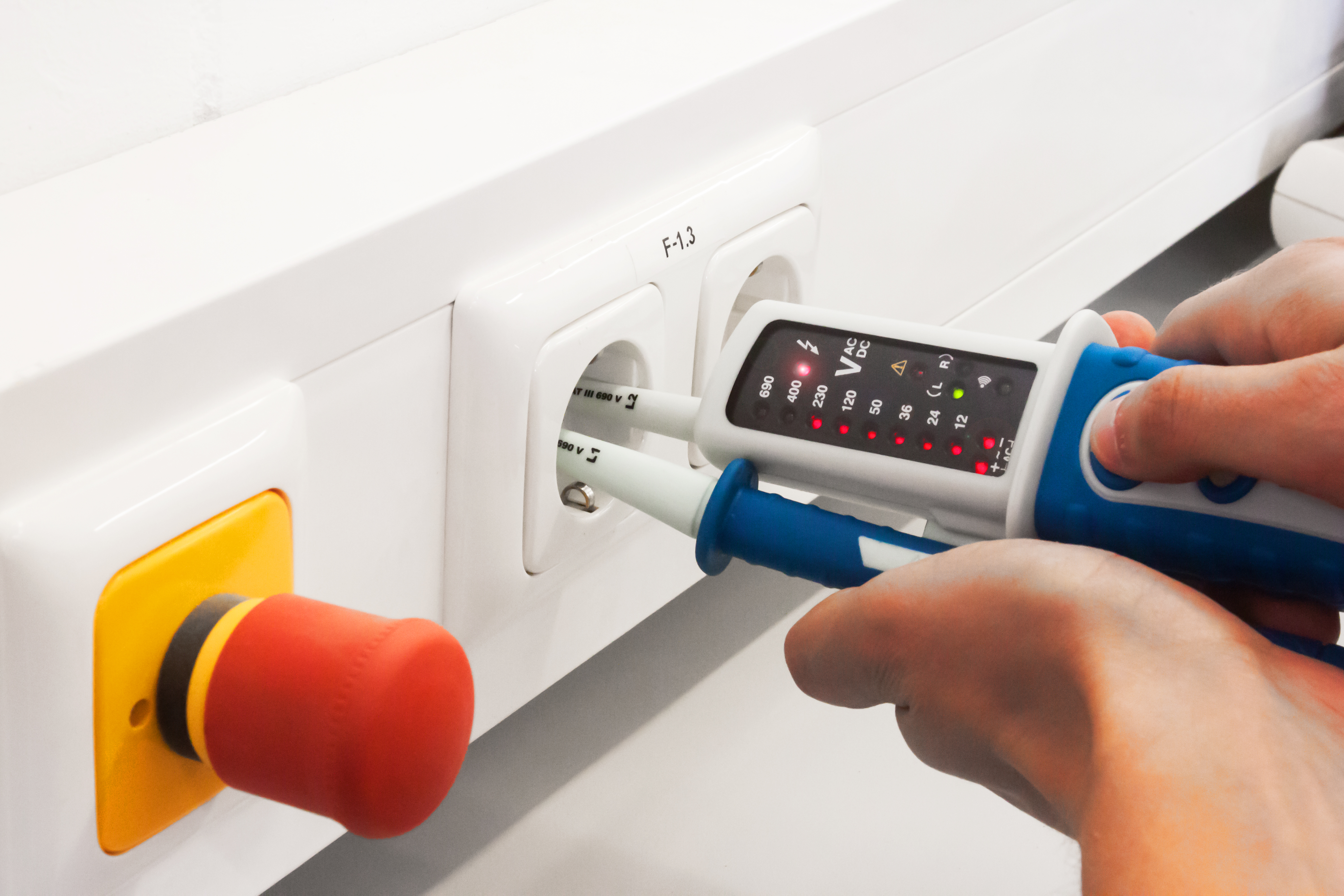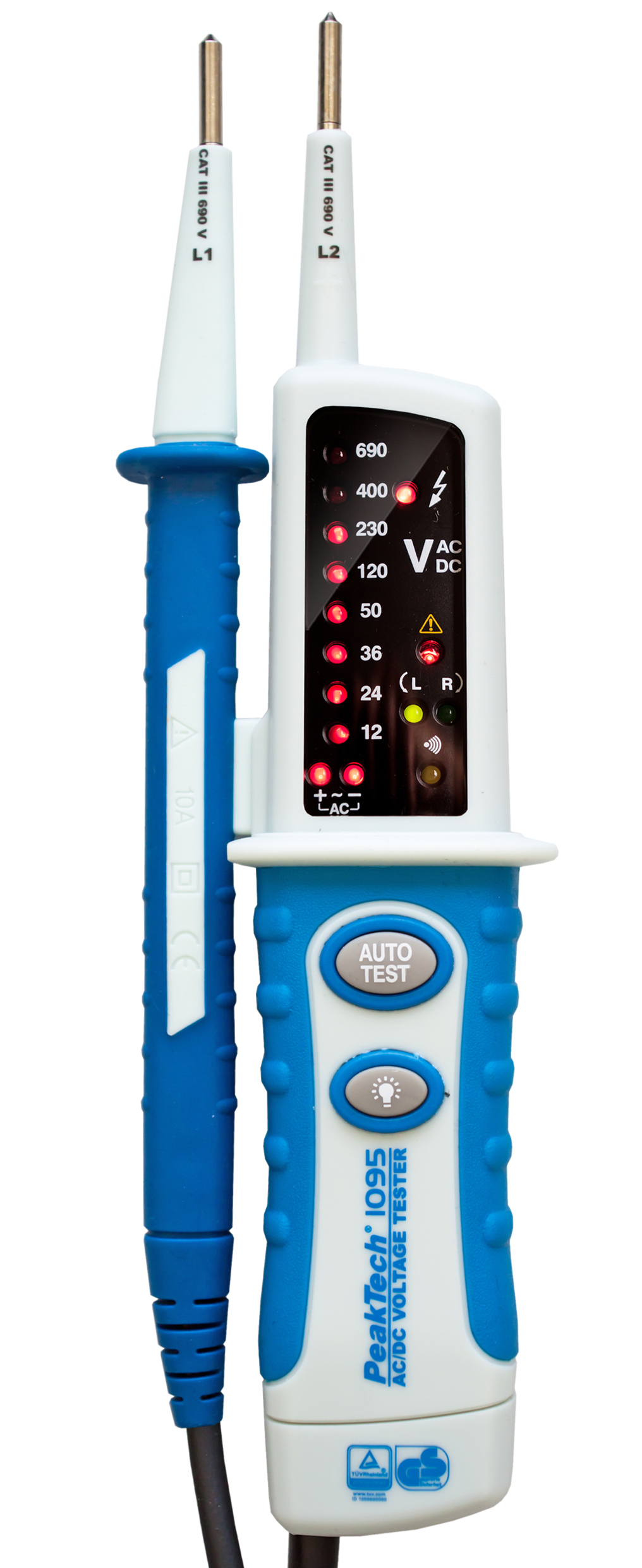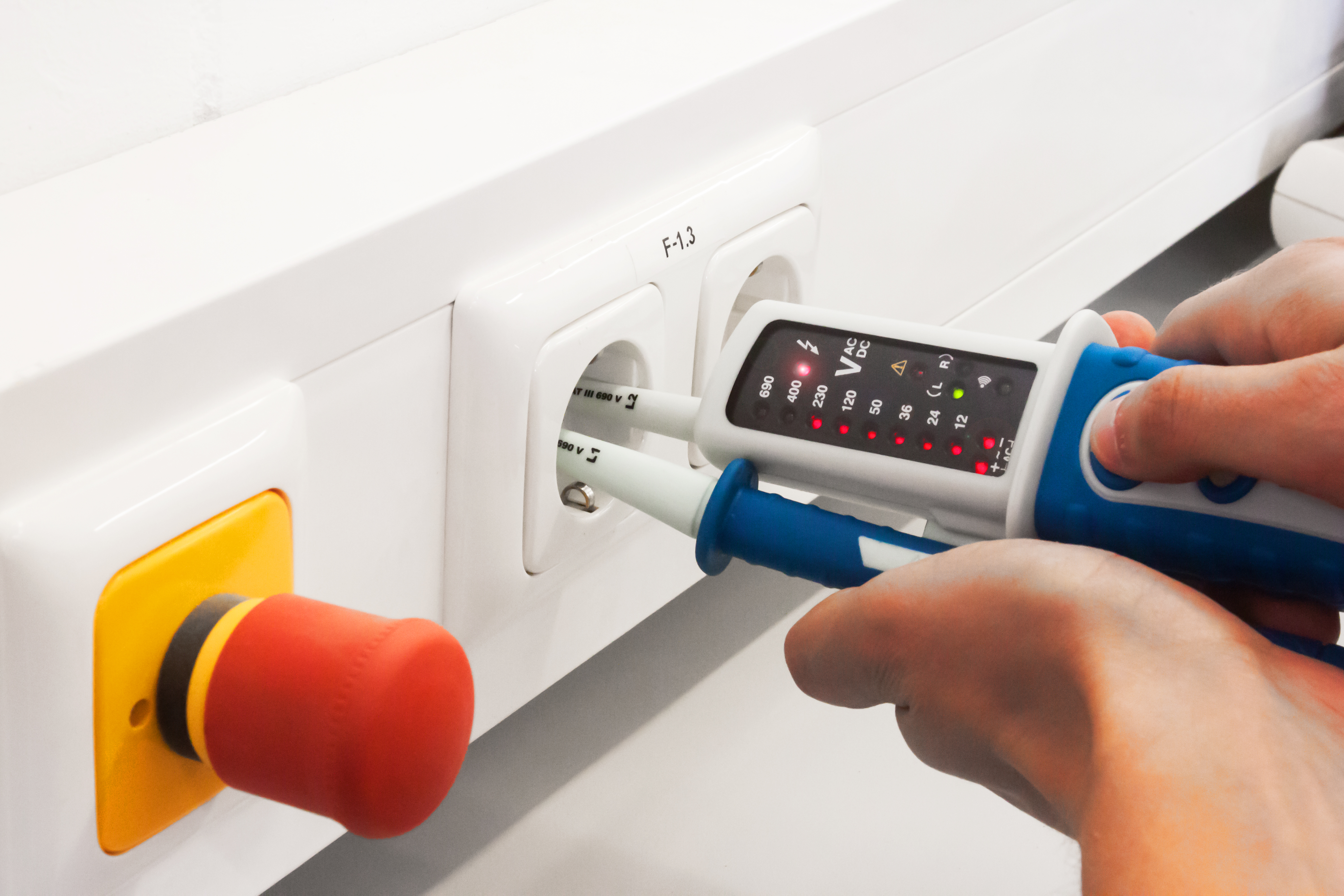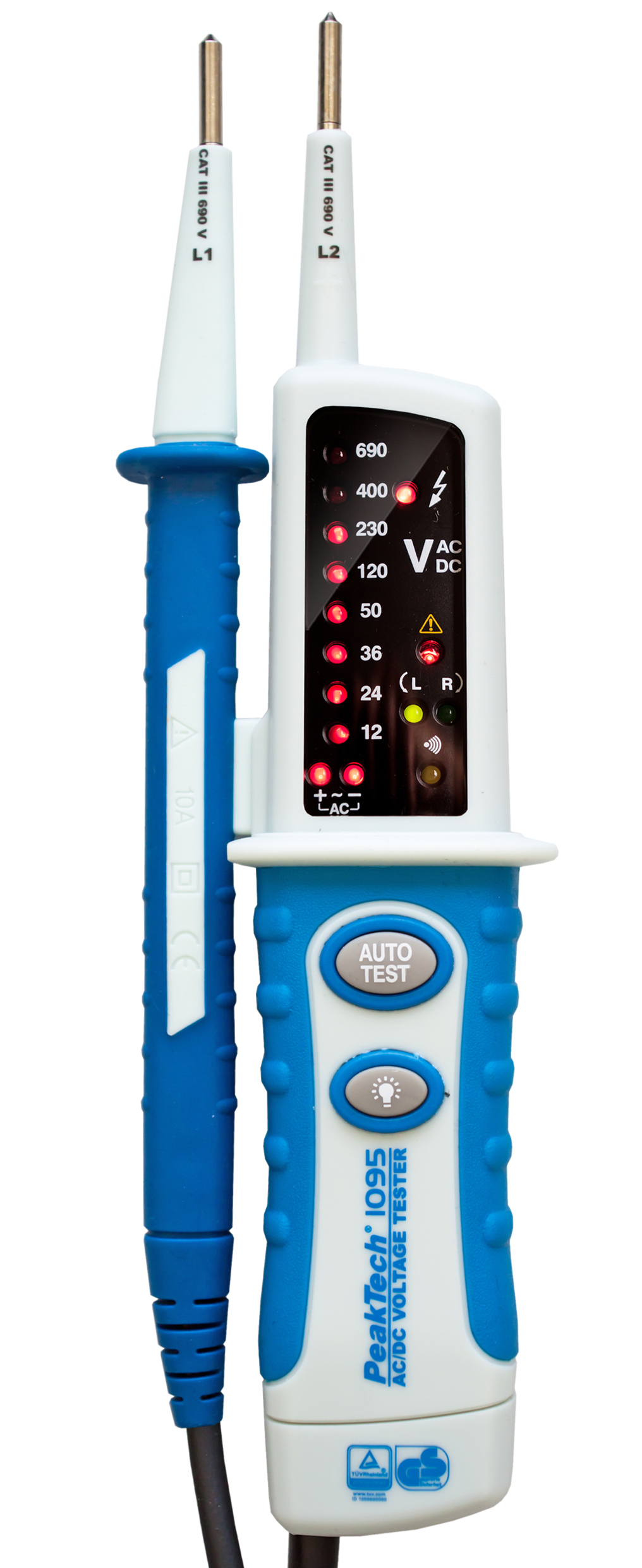 Product information "«PeakTech® P 1095» AC/DC-Voltage Tester with LED display"
Two-pole voltage testers such as the PeakTech 1095 are ideal for fast and uncomplicated voltage measurements. This model is TÜV / GS tested for special user safety and has a self-illuminating LED display for direct and alternating voltages from 12 V to 690 V. Furthermore, a continuity test is integrated, which reacts immediately when applying both test probes to a voltage-free conductor and next to one yellow LED also emits an acoustic signal. A single phase test or a direction of rotation display for 3-phase systems are already integrated in this model. An LED flashlight is integrated into the front of the voltage tester to illuminate the measuring station. The handles can be connected to each other and, with their 4 mm test probes, fit exactly into any earthed socket. For a measurement on fine clamps, the large 4 mm test probes can be unscrewed in order to gain access to the 2 mm test probes underneath. Due to this multitude of functions, this handy measuring device is ideal for daily use for testing, maintenance and new installation of electrical systems in trade and industry.
| | |
| --- | --- |
| Display Type: | LED |
| Ingress protection: | IP 64 |
| LED-lamp: | ■ |
| Over voltage category: | CAT IV 600 V |
| TÜV/GS: | ■ |
| V DC max.: | 690V |
| V AC max.: | 690 V |
Red LEDs to indicate the voltage measurement
Testing of DC and AC voltages
Polaritätsanzeige für Gleichspannungsmessungen
Single-pole phase test and direction of rotation display
Continuity tester with LED and acoustic signal
Integrated LED flashlight for measuring station lighting
IP 64 - dust and splash proof housing
Unscrewable test tips from 4 mm to 2 mm
Safety: EN 61243-3; TUV / GS; CAT III 690 V / CAT IV 600 V
Accessories: bag, batteries and manual