«PeakTech® P 7719» miniature fuse ~ 10 A / 300 V ~ 6.3 x 32 mm ~ quick acting (F)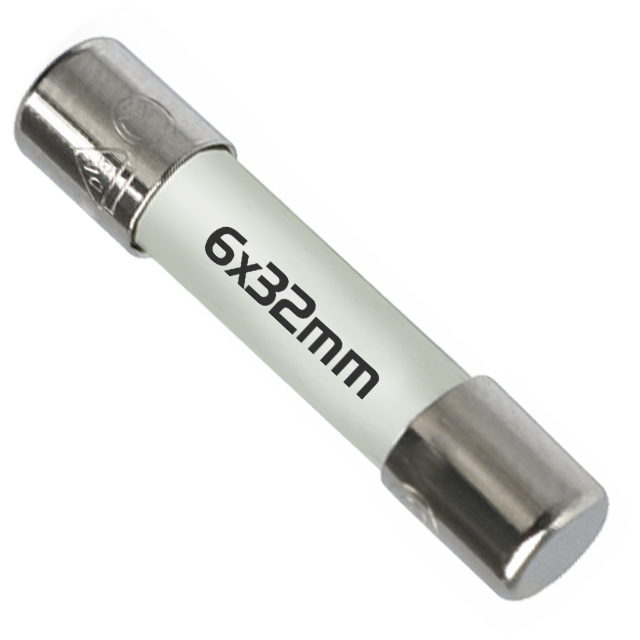 Product information "«PeakTech® P 7719» miniature fuse ~ 10 A / 300 V ~ 6.3 x 32 mm ~ quick acting (F)"
Modern device fuses with ceramic bodies offer a significantly higher level of protection against damage to the measuring device when triggered than conventional glass fuses. Due to the larger design, a voltage flashover between the internal fuse holders of modern measuring devices can be effectively prevented even with high test current voltages. Triggered fuses may only be replaced with replacement fuses of the same design and specifications in order to guarantee the safety of the device and thus also the safety of the user in future measurements.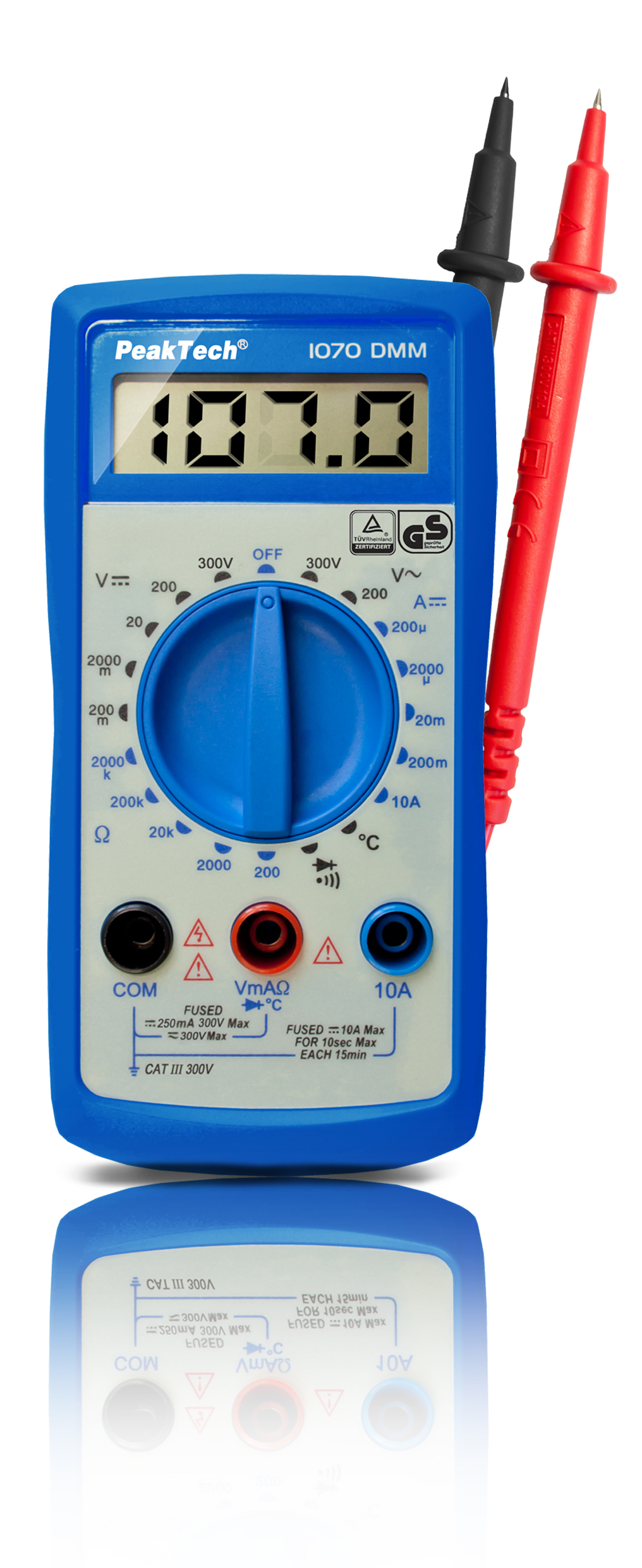 «PeakTech® P 1070» 300V AC / DC digital multimeter ~ 2000 digit LCD
The PeakTech 1070 impresses with its excellent price / performance ratio as a TÜV / GS-approved multimeter for the hobby electronics engineer or training area. In addition to the extensive measurement functions for direct / alternating voltage, direct current and resistance, this model has a fast-responding continuity test with an acoustic signal and a diode test. In addition, this model has a temperature measurement function with the enclosed wire sensor, which offers a useful addition to the measurement functions, especially for the hobby area. The measuring range is selected manually, which means that this multimeter displays a measured value particularly quickly.