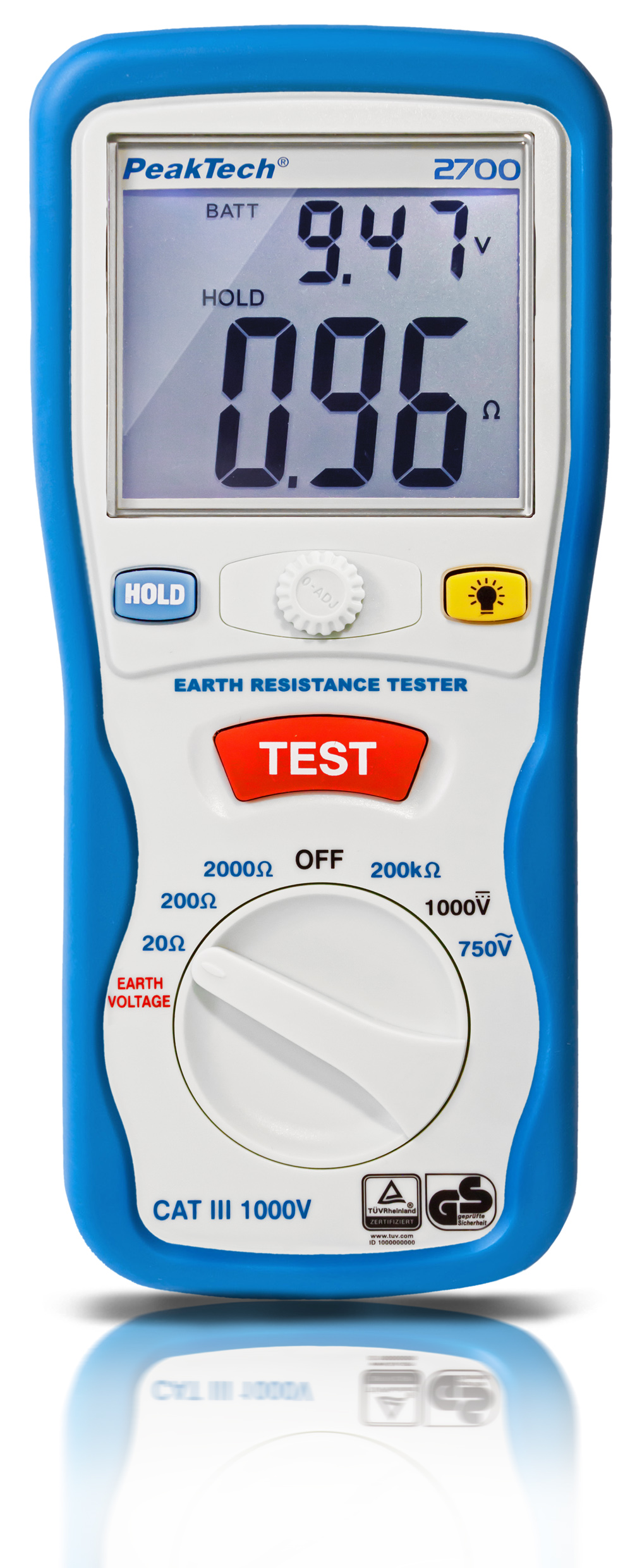 «PeakTech® P 2700» Digital earth tester, 0-2000Ω, CAT III 1000V
This digital earth resistance tester is required to measure earth resistance of various electrical devices. In order to determine the resistance of the grounding, the device applies a voltage of 200 V to the line under test. Furthermore, the PeakTech 2700 deep earth electrode can be measured and checked using the auxiliary earth spikes included in the scope of delivery. The test device has the function of earth resistance measurement and it is also able to measure DC, AC voltages and resistances. With the PeakTech 2700, every electrician is optimally equipped for checking earthing systems, deep earth electrodes and standard measurements.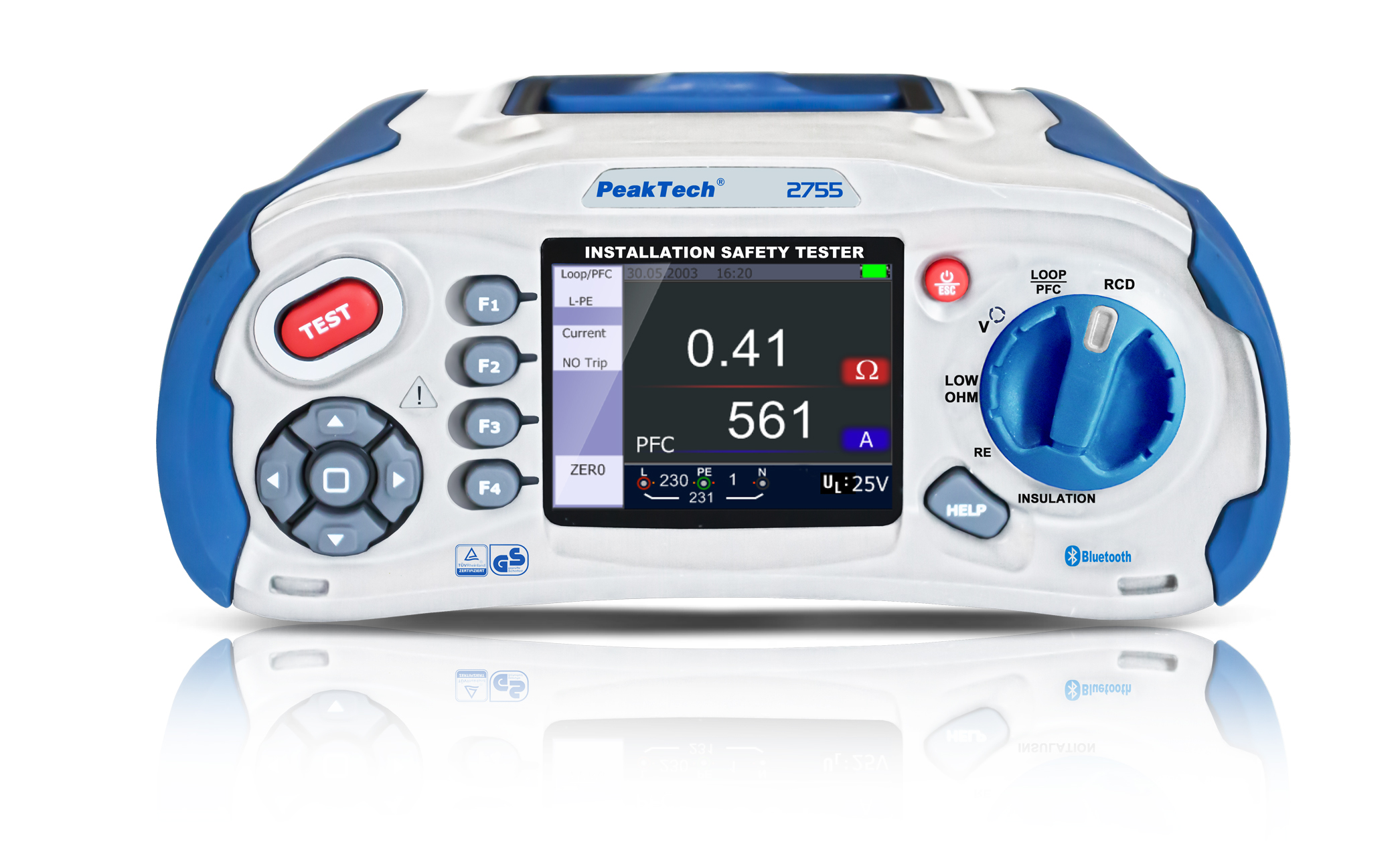 «PeakTech® P 2755» Installation Safety Tester
This innovative combination measuring device for testing electrical installations according to official laws convinces with its technical performance data in the high-end area. All important safety tests such as FI, voltage, loop, low-resistance, earth resistance and insulation tests for e-checks and new installations can be carried out safely by the electrician via the large 3.5" TFT color display. Of course, the device comes with an extensive range of accessories, such as all necessary test leads, adapters, rods and the required software CD for the PC. The device can be charged with a power adapter or via a car adapter. During the daily use, this high-quality device is protected against dust and all-round water jets by its protection class IP 65.