«PeakTech® P 2175» LCR-Meter, 11000 Counts, 20H, 110 mF, 20 MΩ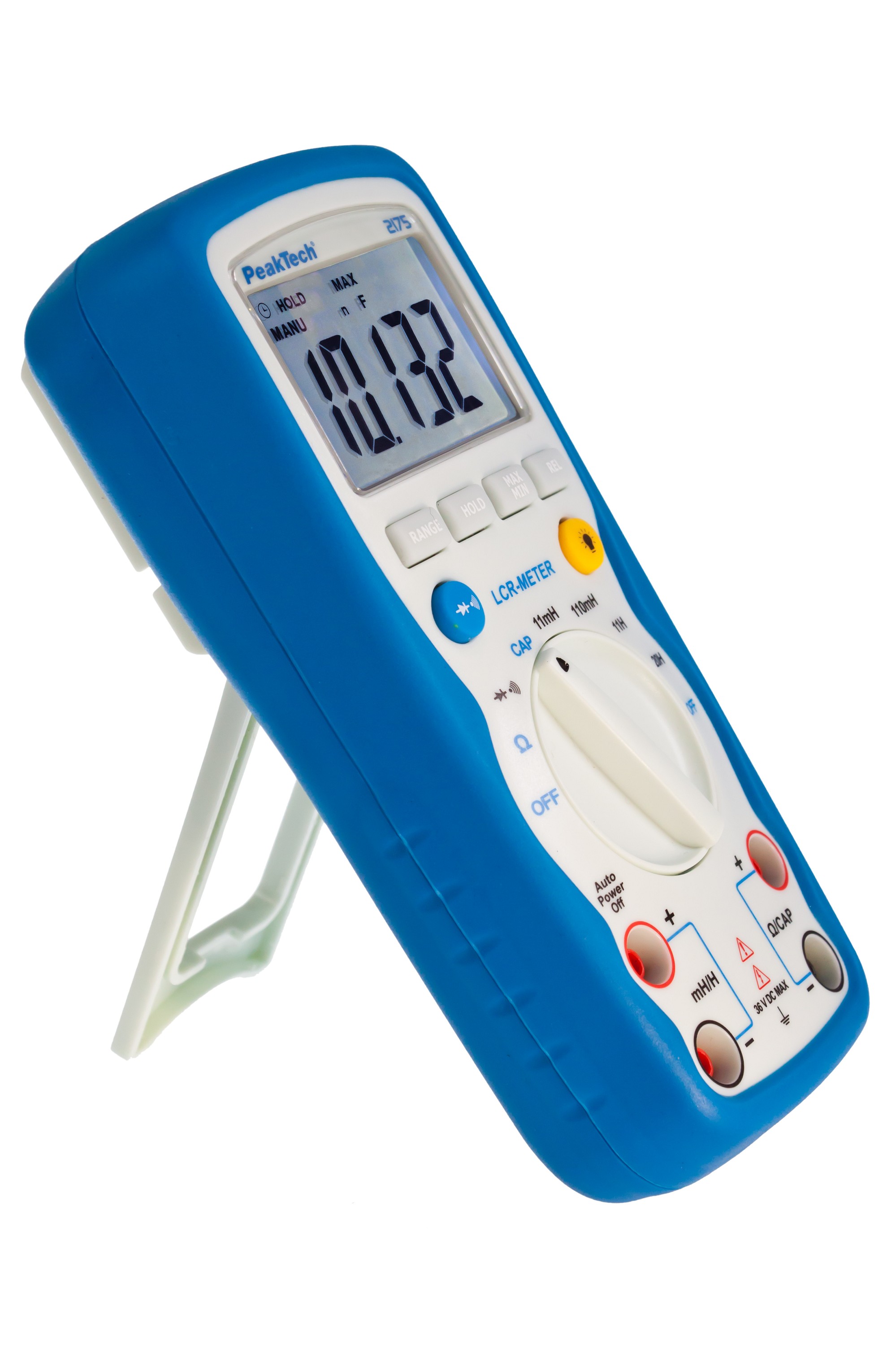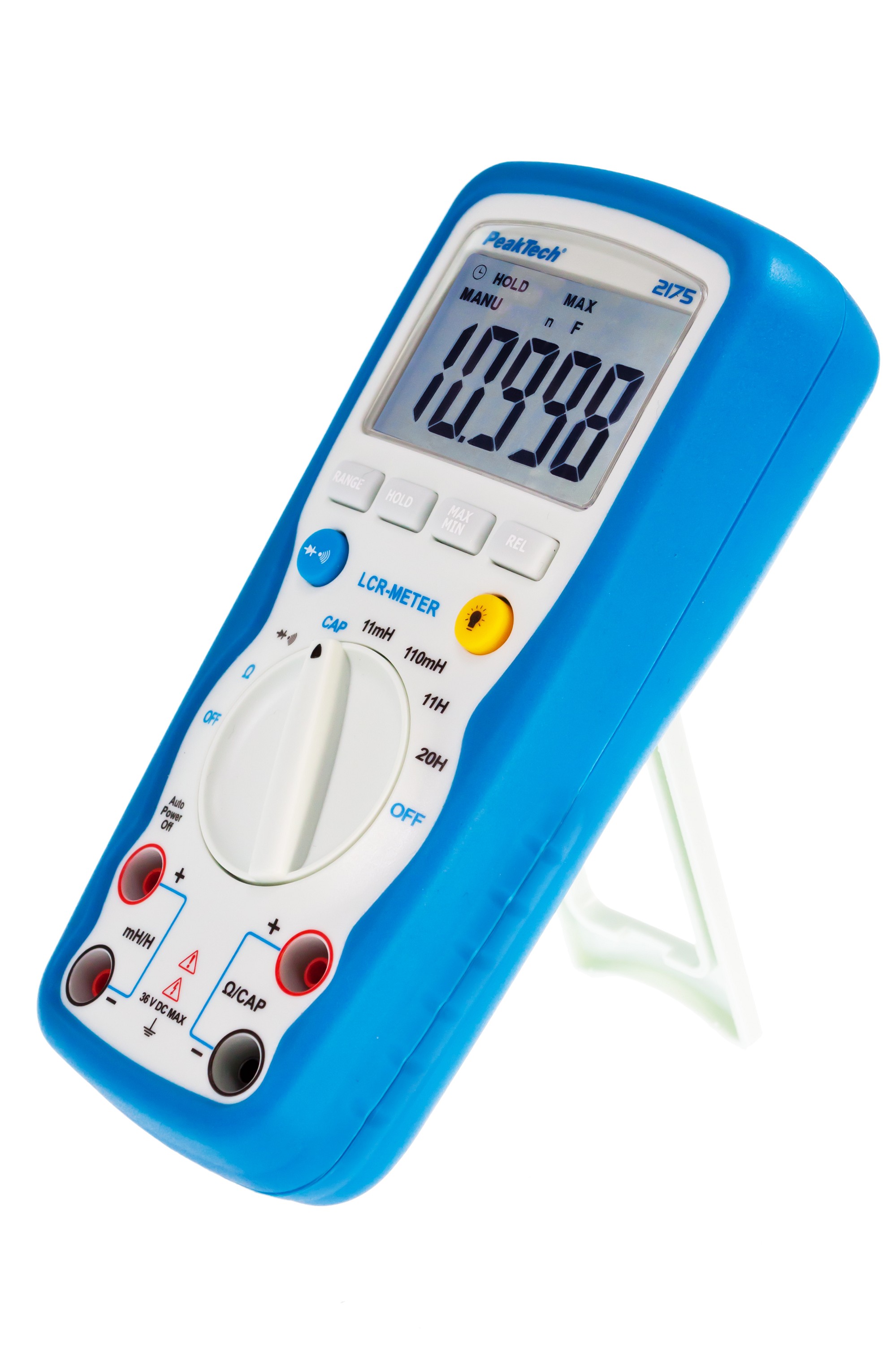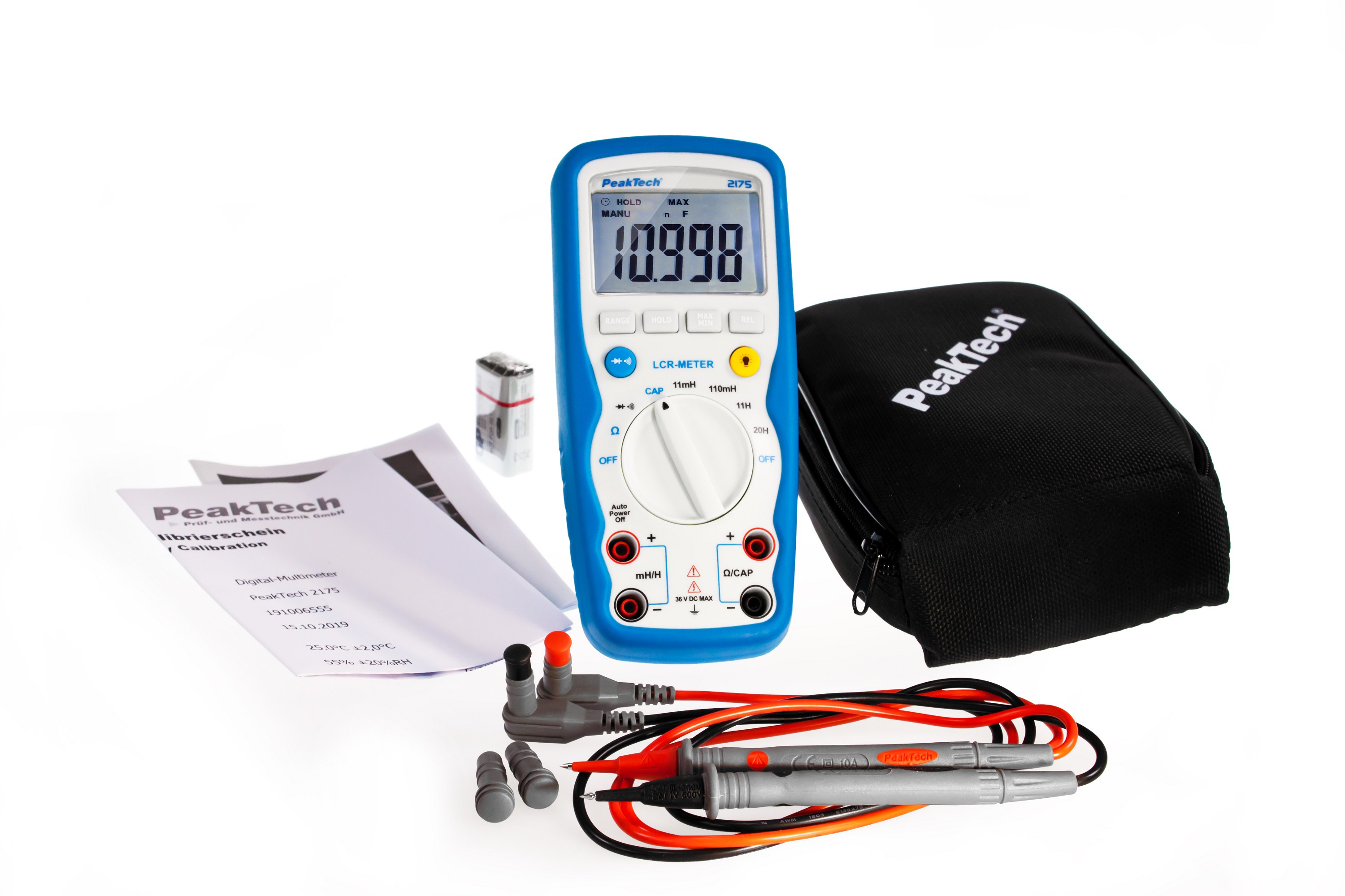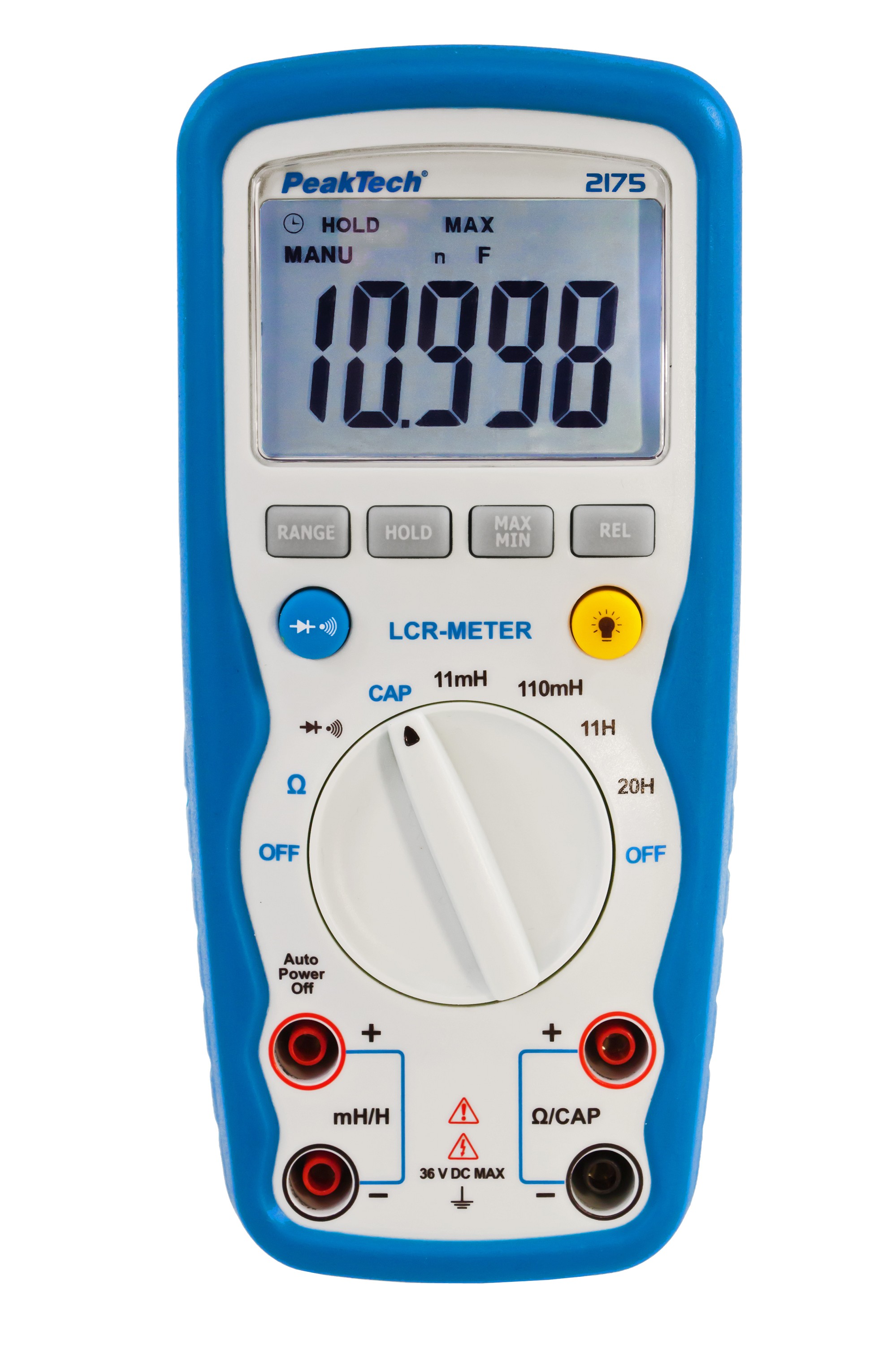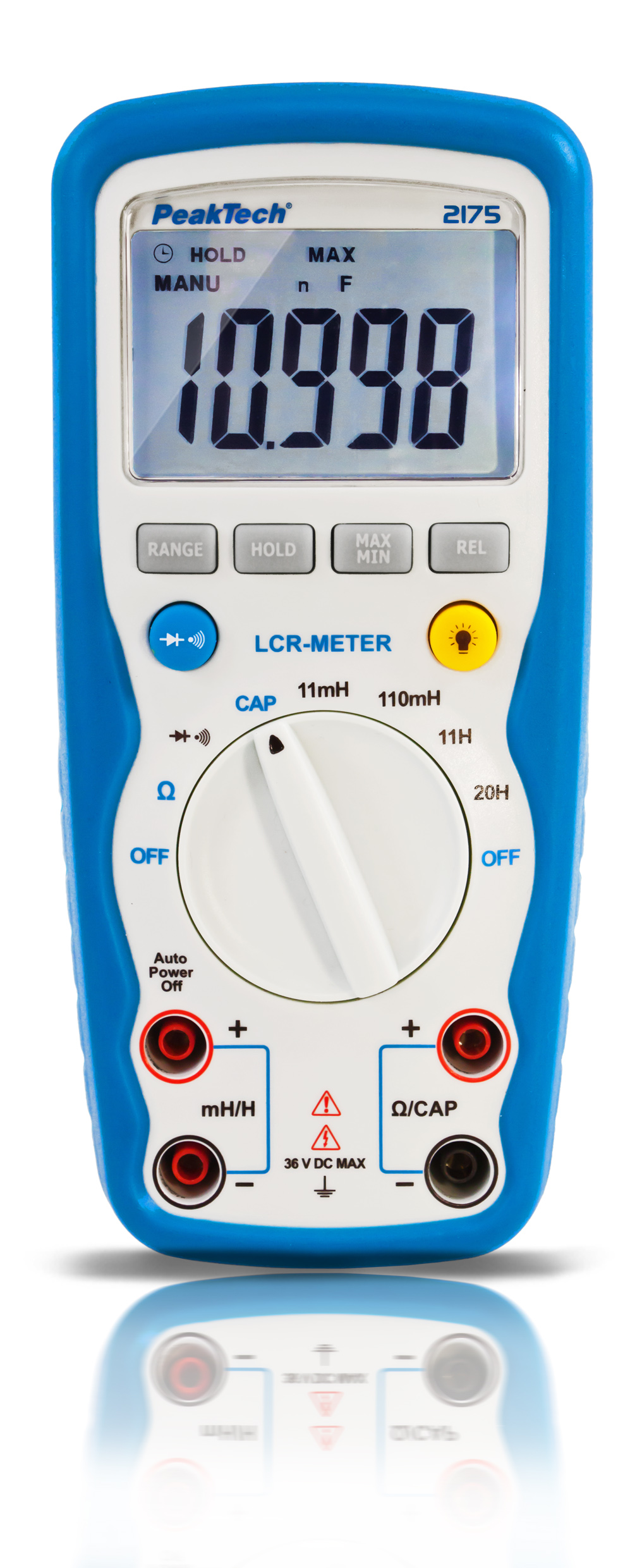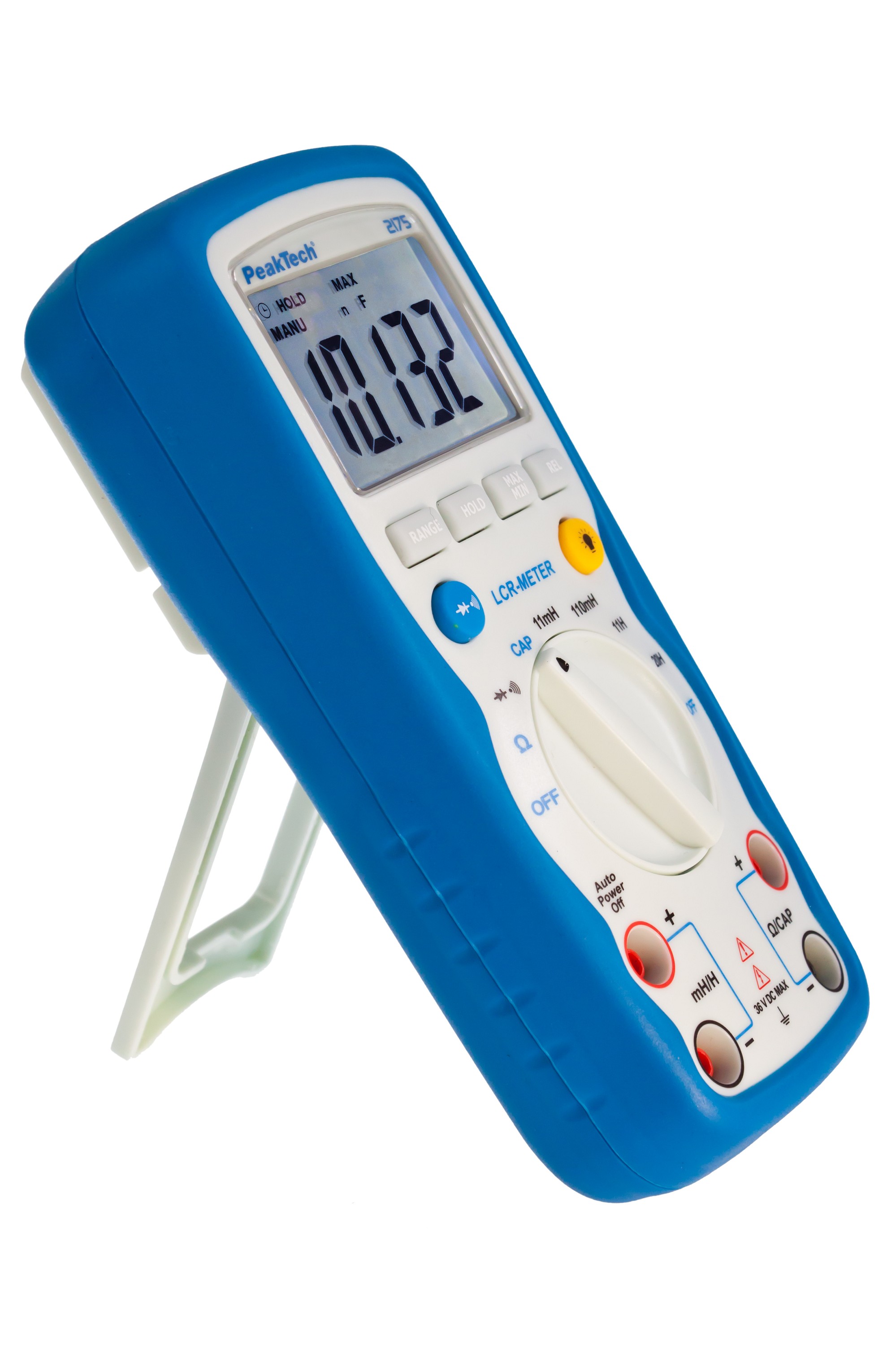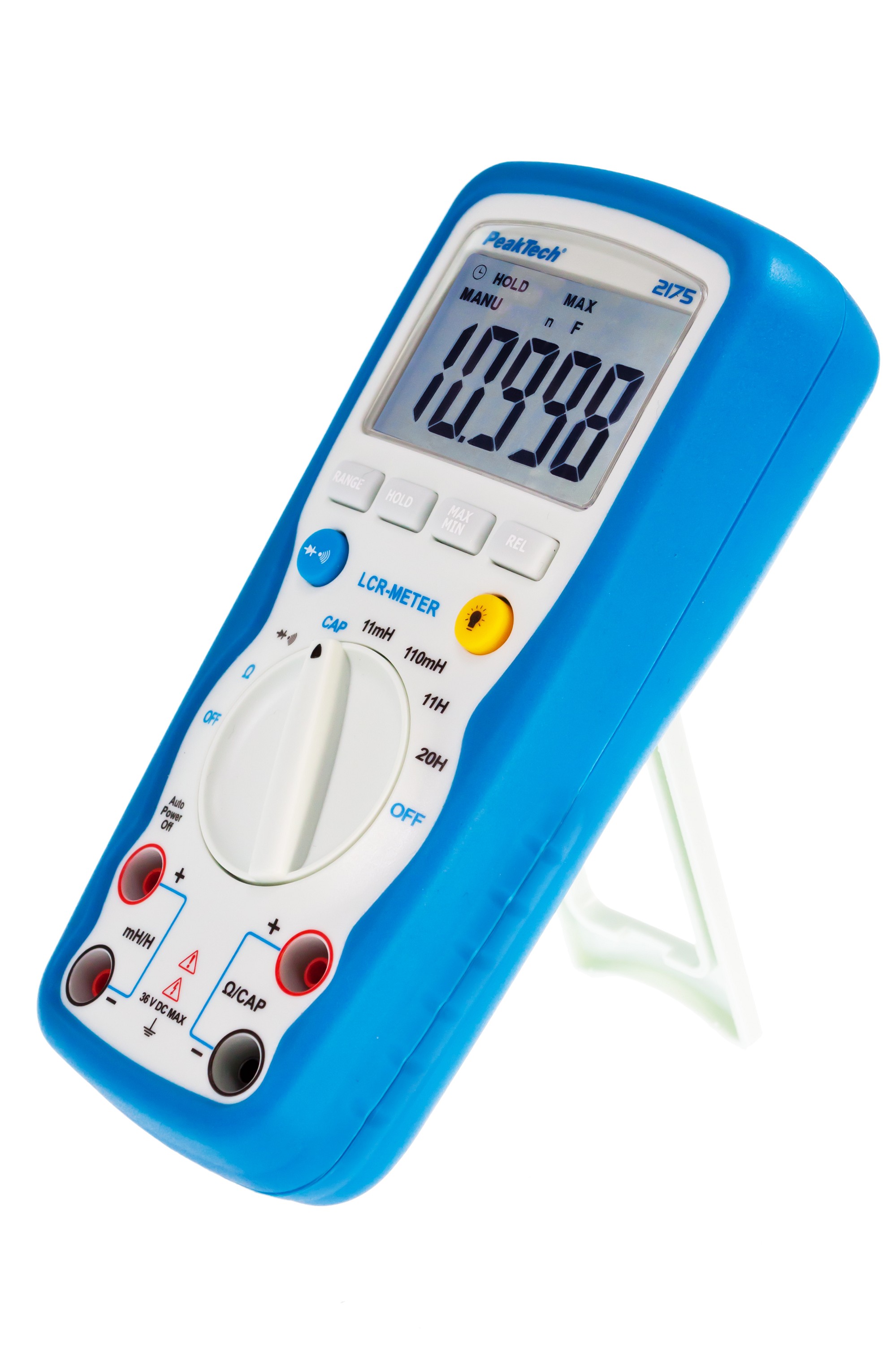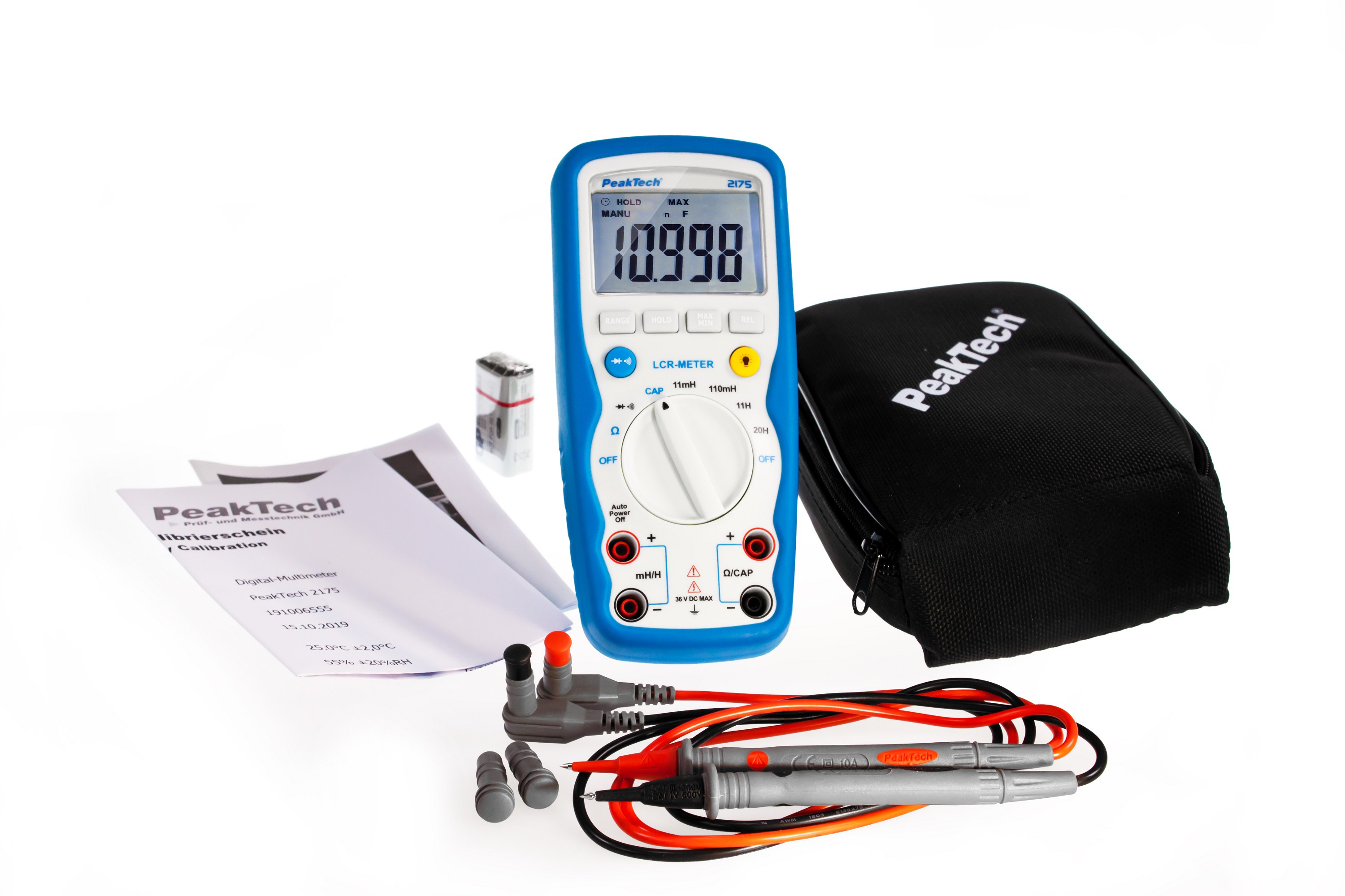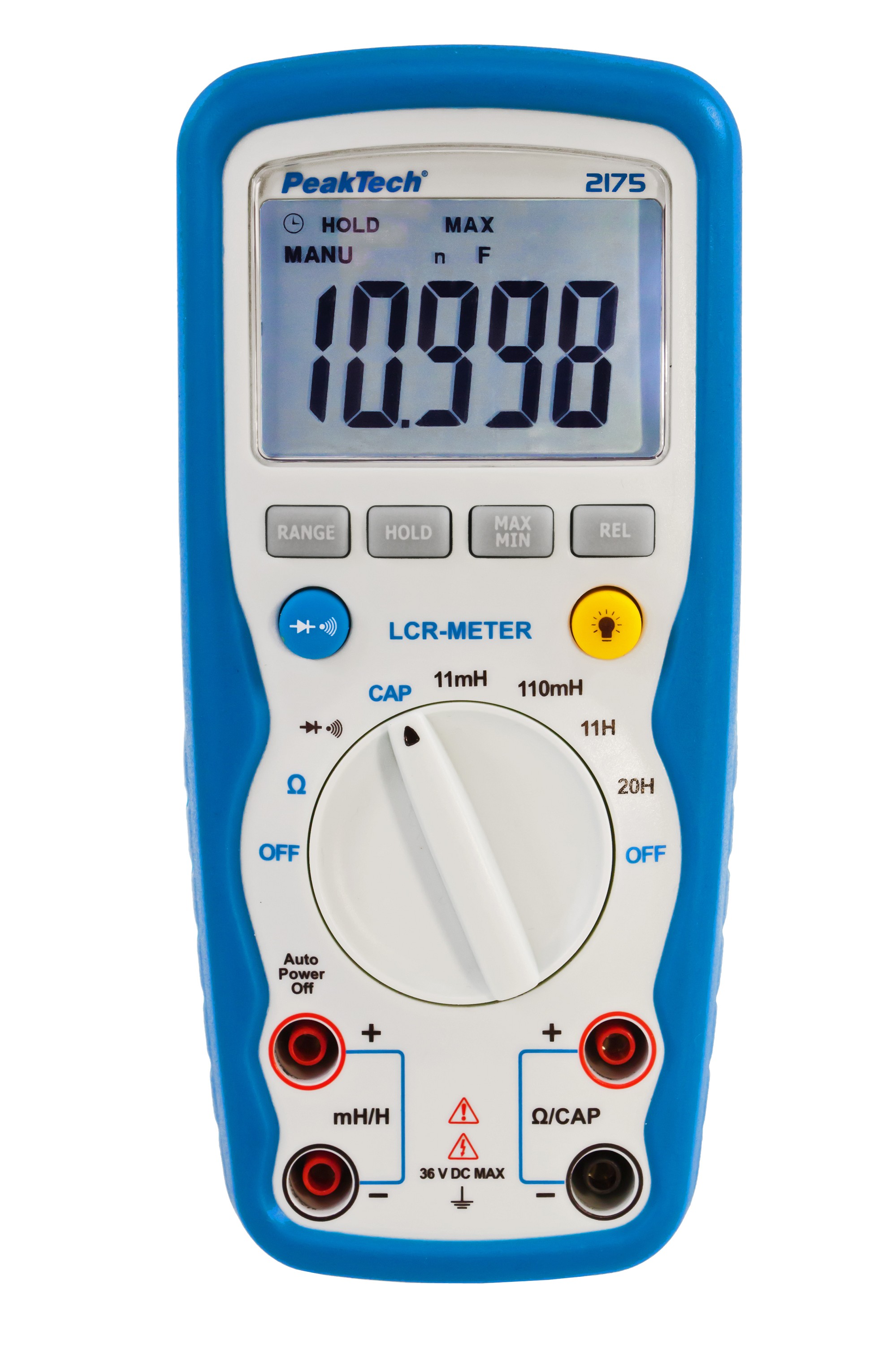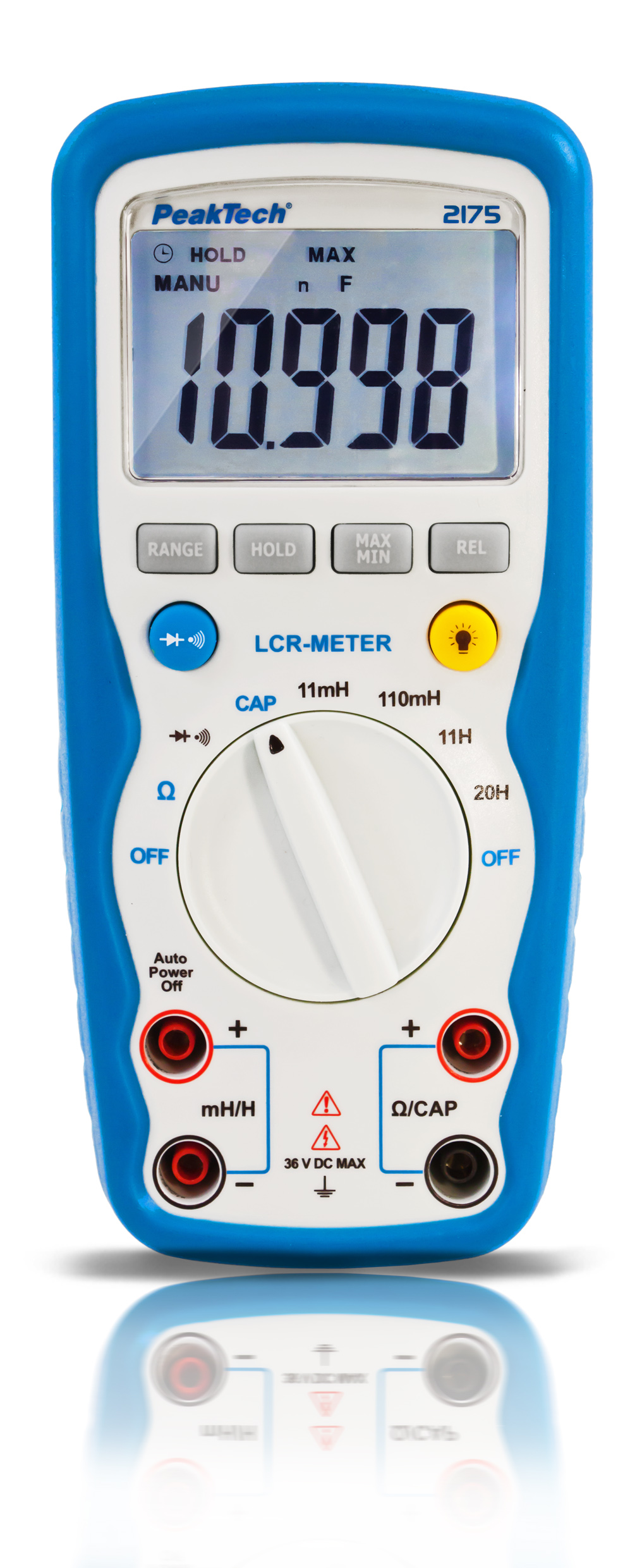 Product information "«PeakTech® P 2175» LCR-Meter, 11000 Counts, 20H, 110 mF, 20 MΩ"
This digital LCR measuring device has a large 4 ½-digit LCD display (max 11000) for quick and precise reading of measured values. The measuring device is equipped with a large measuring range of up to 110 mF, which is used when testing capacitors in the Audio / HiFi or amateur radio area. Inductors (coils) can be measured up to 20 H and resistances up to 20 MΩ. The device also includes a diode and continuity test function. Thanks to its simple operation and technical performance, the PeakTech 2175 is the ideal helper in the service and repair area.
Capacitance max.:

110 mF

Digital counts:

11.000

Display Type:

LCD

Inductance max.:

20 H

Ingress protection:

IP 67

LCR functions:

C

, L

, R

Range selection:

Auto

Test freq.:

Non-selectable

OHM max.:

110 MΩ
4 1/2-digit 27 mm LCD display (max. Display: 11000)
Backlight illumination and Data-Hold function
Large measurement ranges for a various applications
Accurate measurements from approx. 0.5Ω, 1nF or 10µH upwards
Handy design with non-slip and shockproof housing
Minimum and maximum value function
Relative value measurement function
Diode test and continuity test function
Auto-Power-Off function
Safety: EN, 61010-1, IP67 dust and waterproof
Accessories: test leads, bag, battery and manual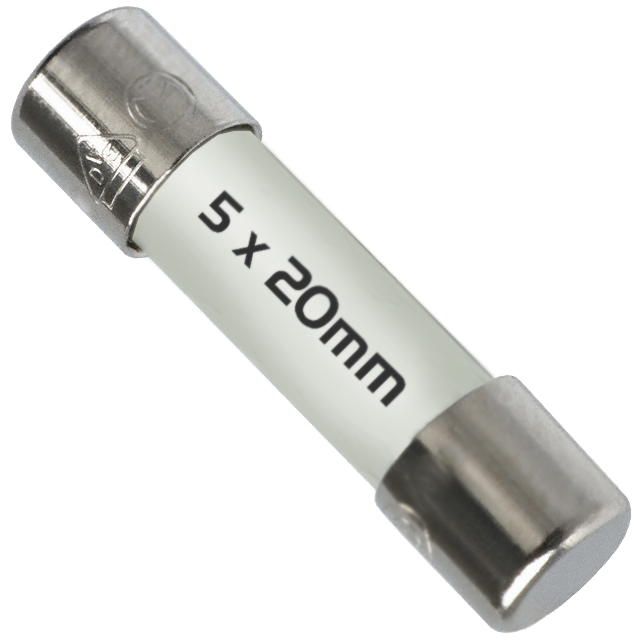 «PeakTech® P 7705» microfuse ~ 0.2 A / 250 V ~ 5 x 20 mm ~ fast-acting (F)
Modern device fuses with ceramic bodies offer a significantly higher level of protection against damage to the measuring device when triggered than conventional glass fuses. Triggered fuses may only be replaced with replacement fuses of the same design and specifications in order to guarantee the safety of the device and thus also the safety of the user in future measurements. This ceramic fuse with the dimensions 5 x 20 mm offers a dielectric strength of up to 250 V.