«PeakTech® P 2695» Insulation tester 125/250/500/1000 V /4000 MΩ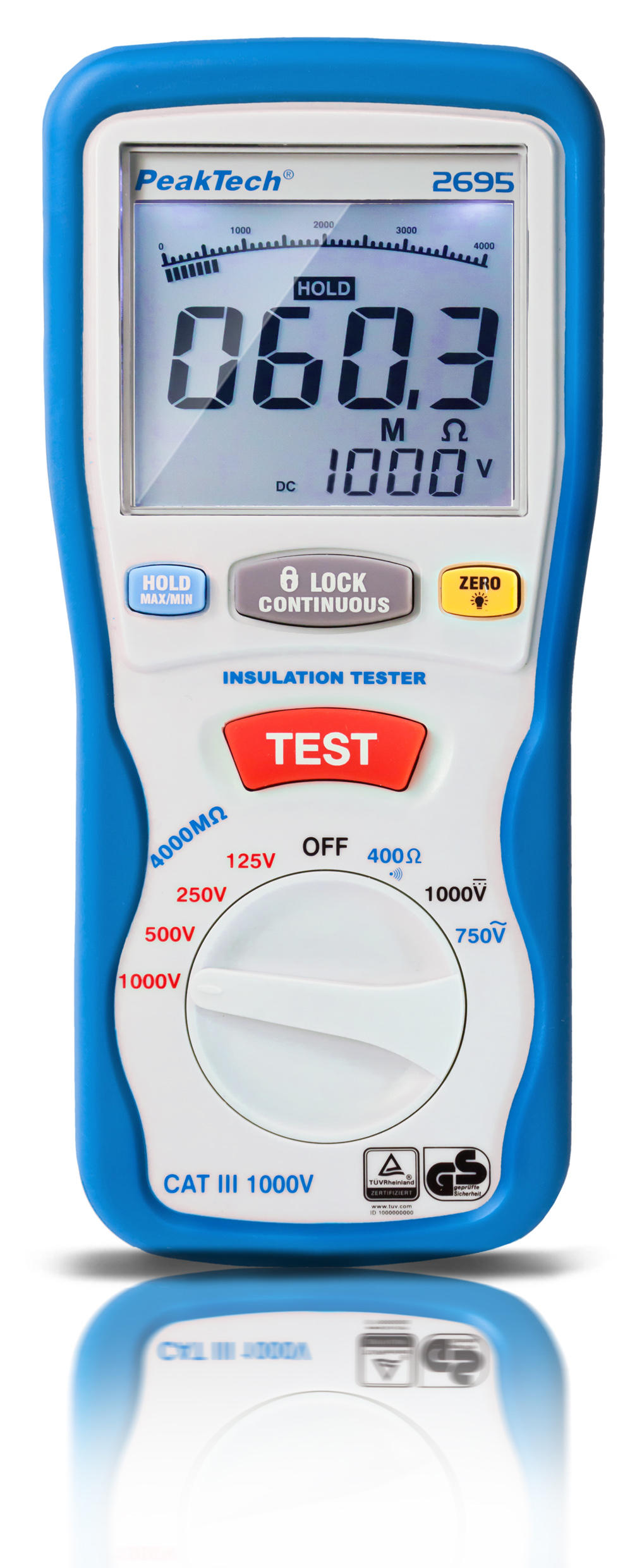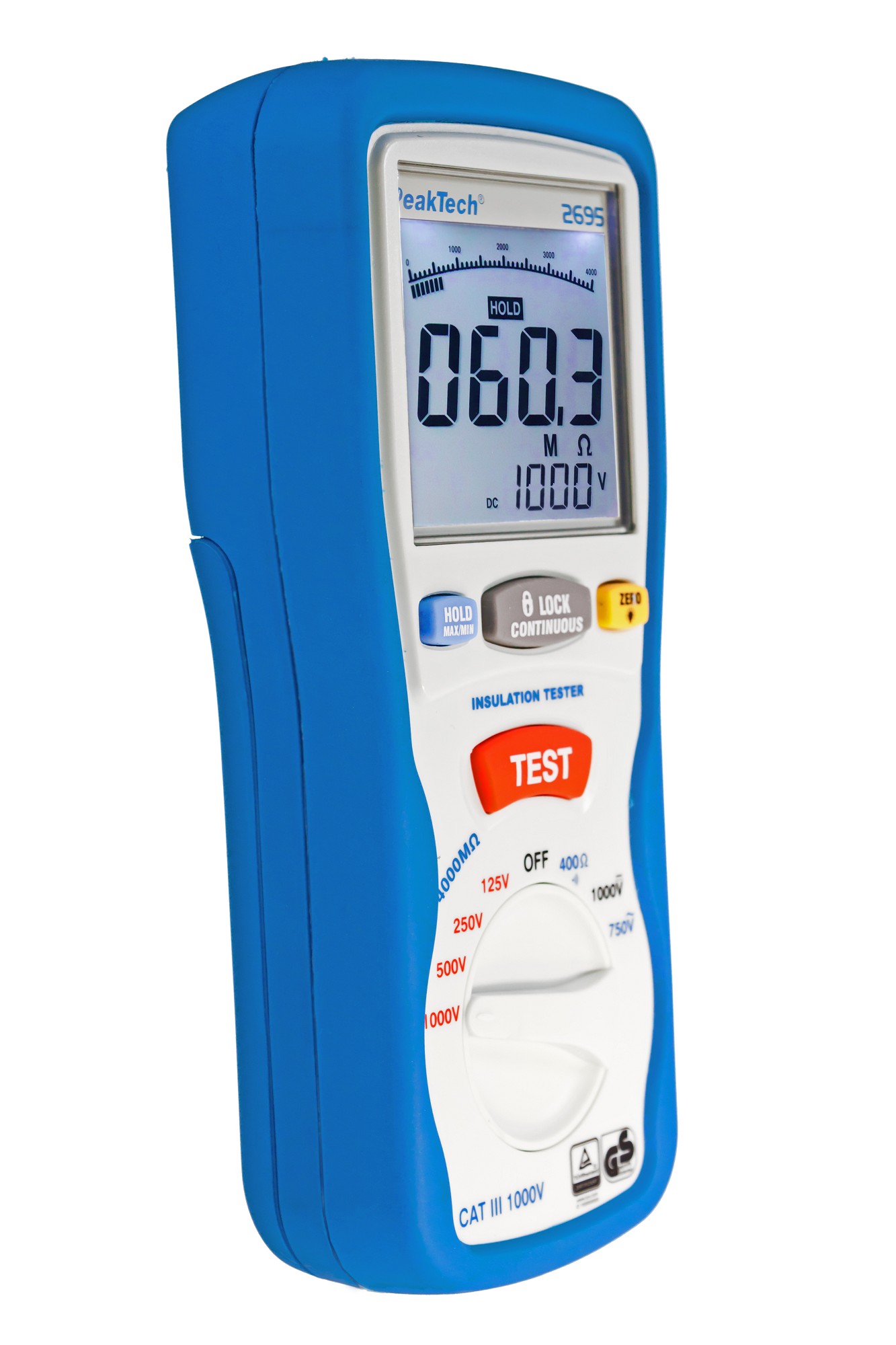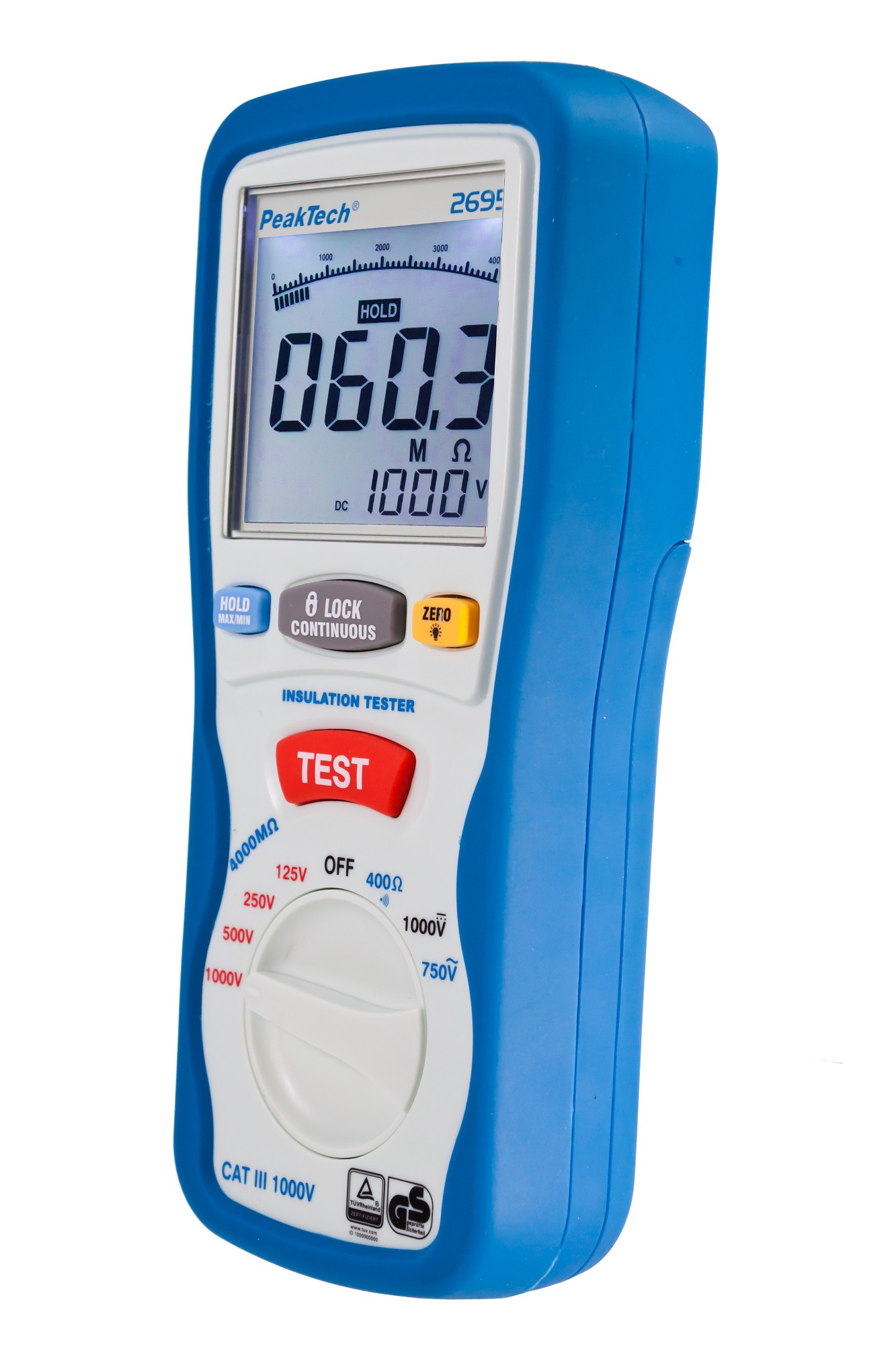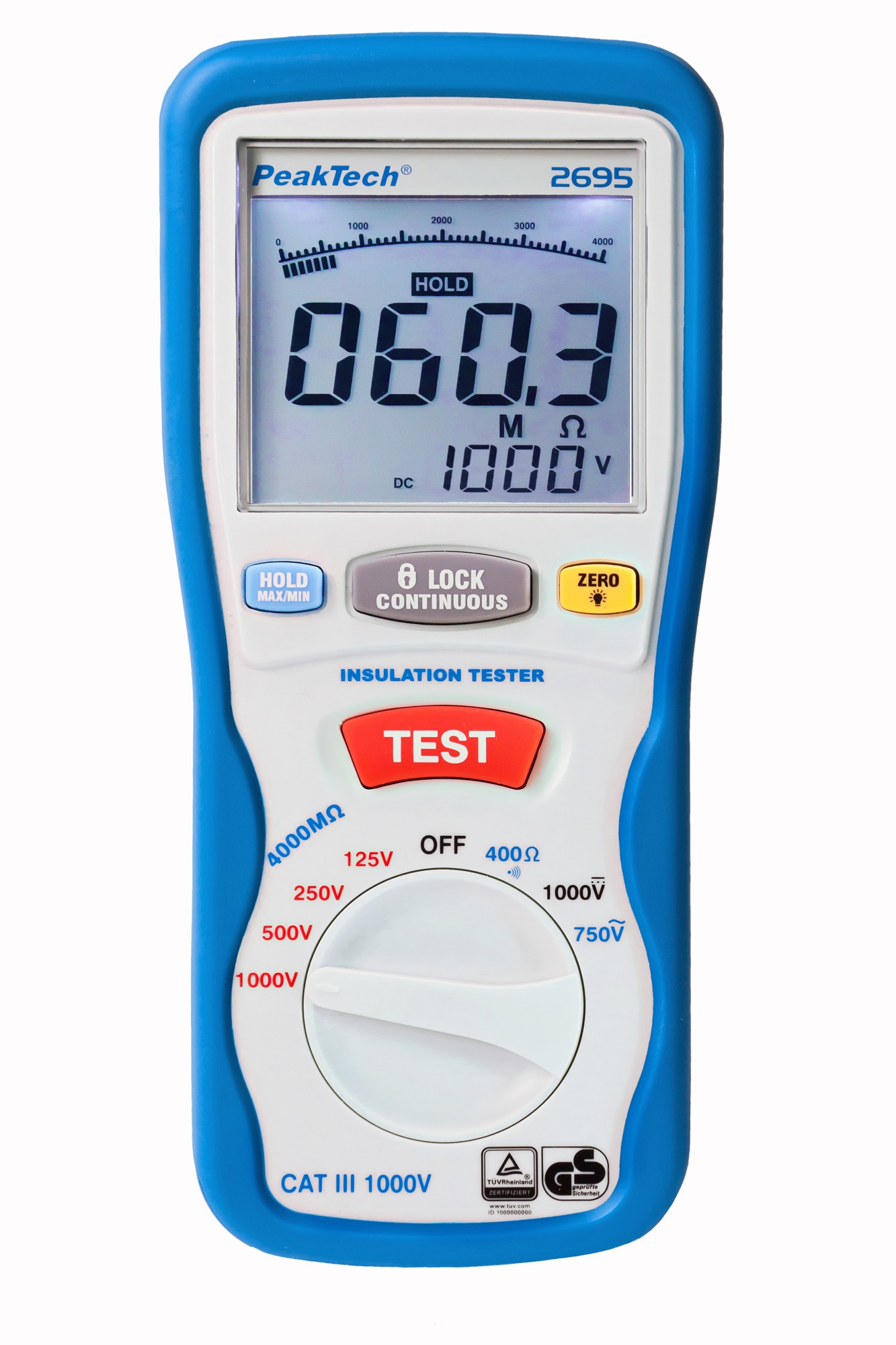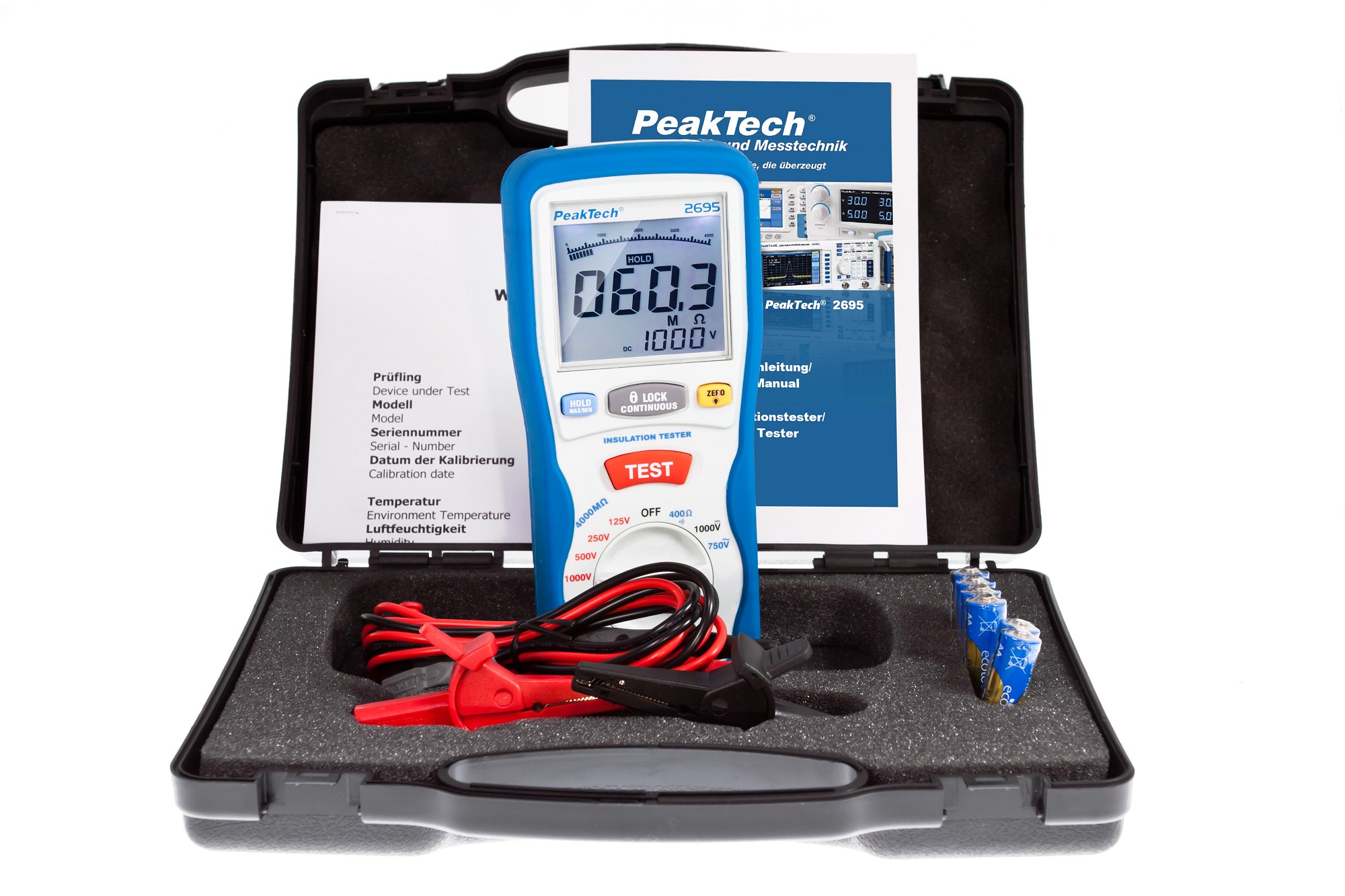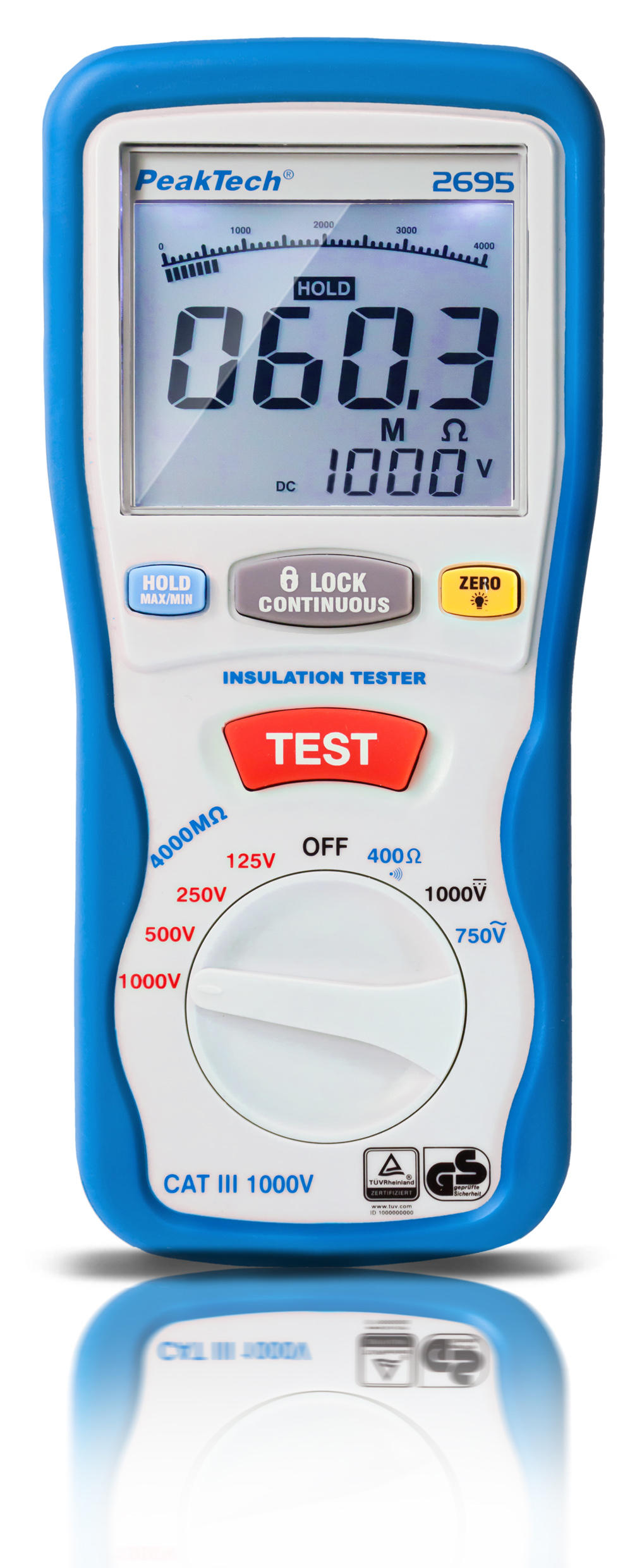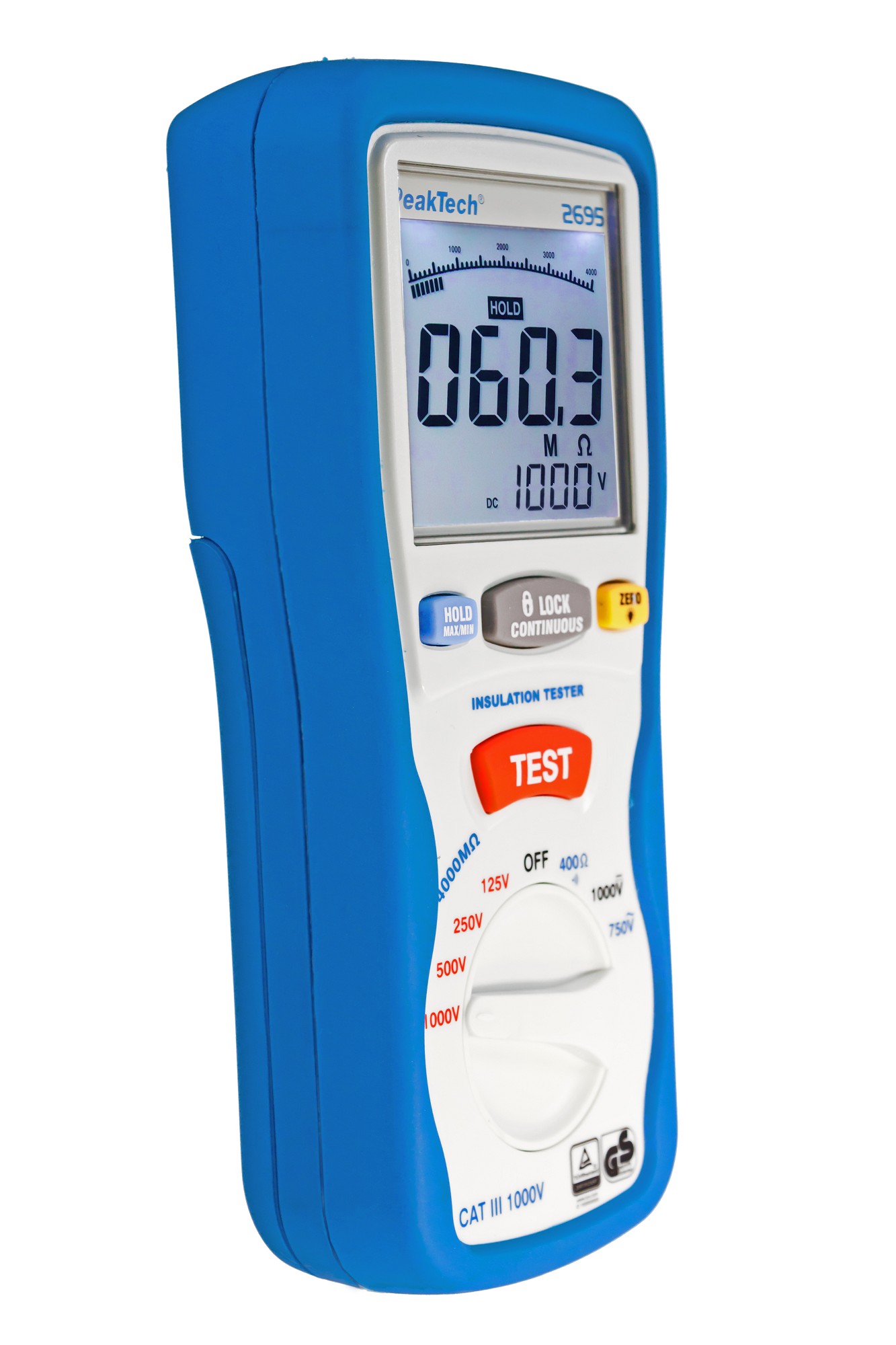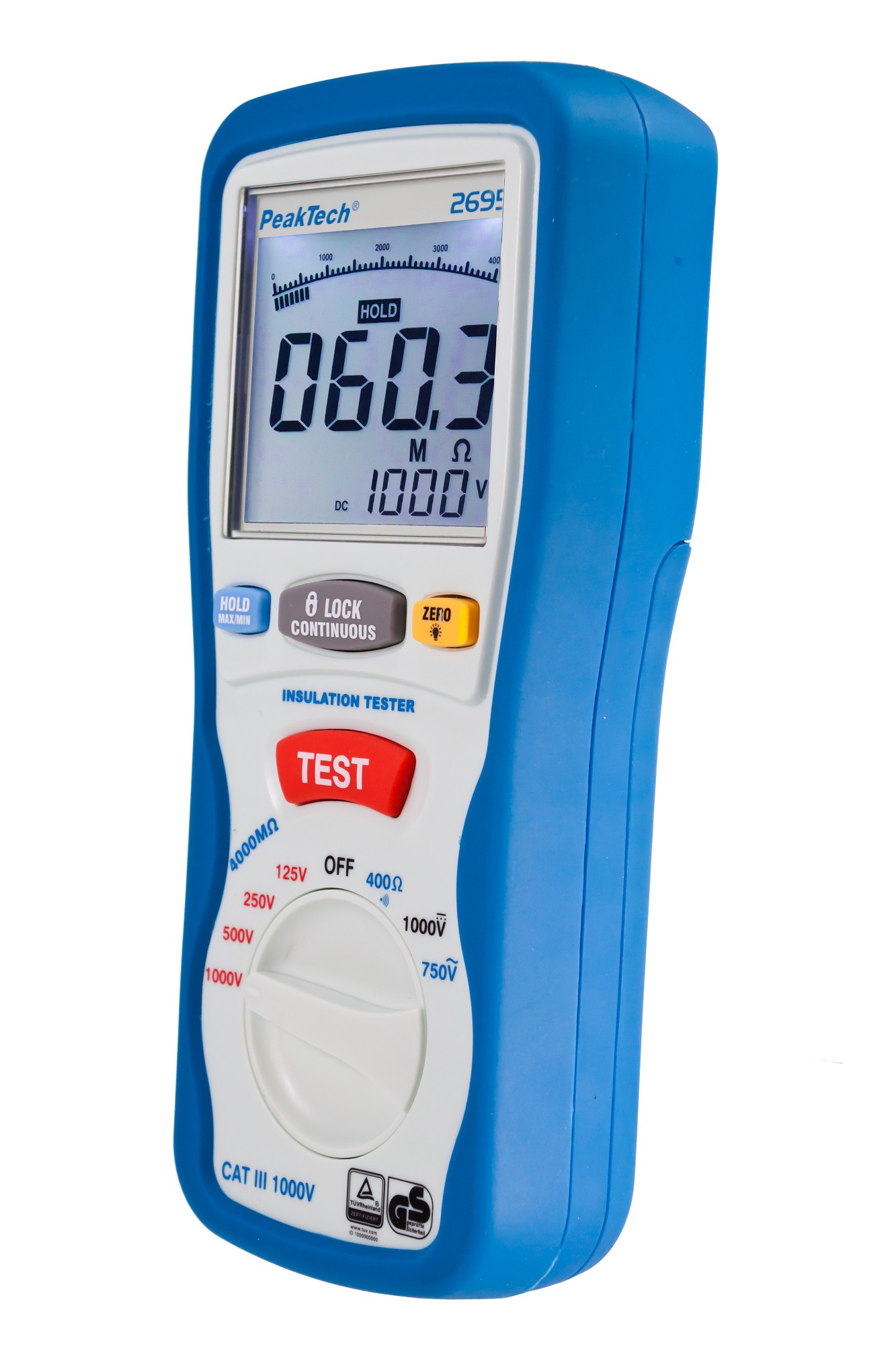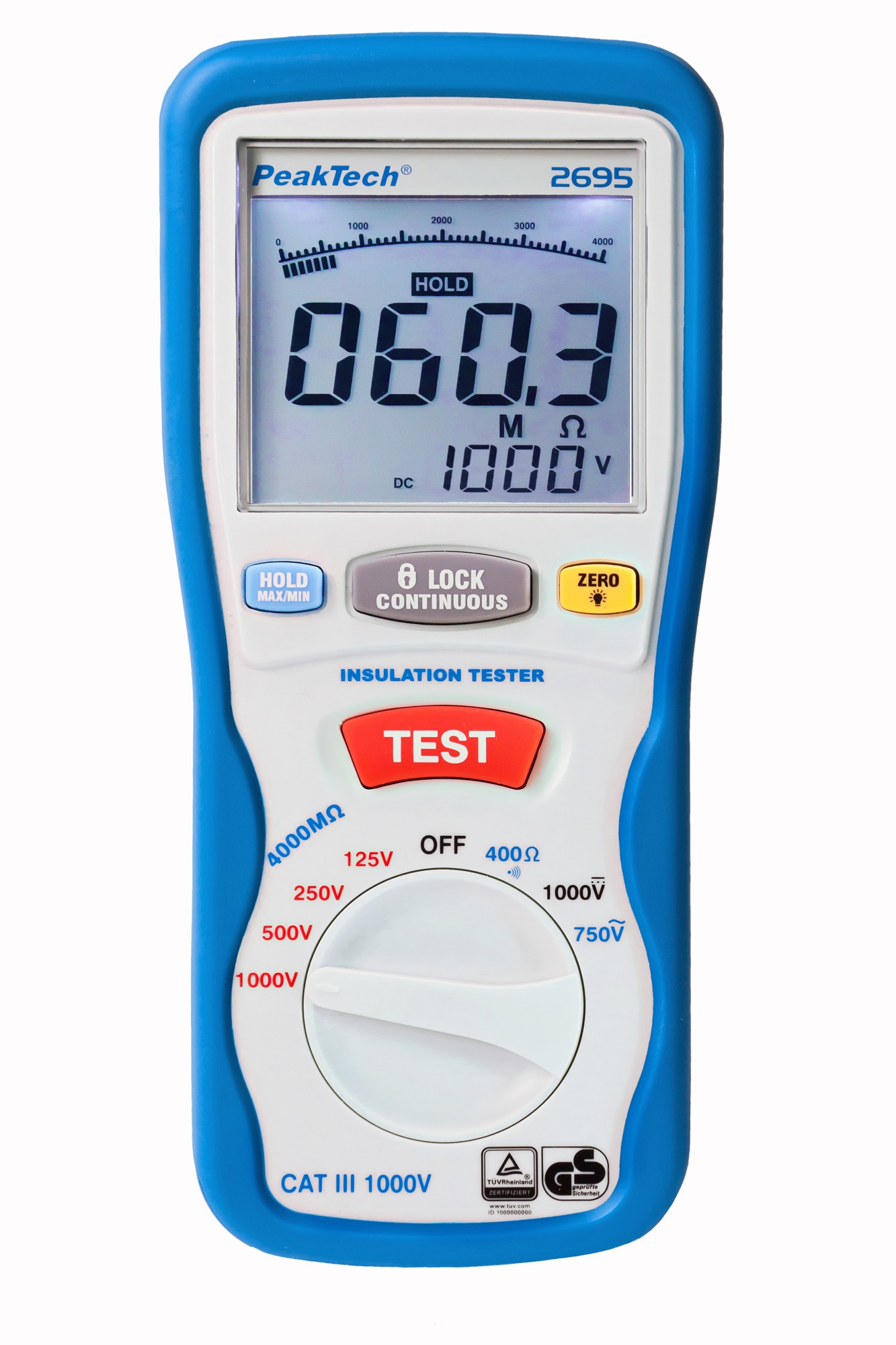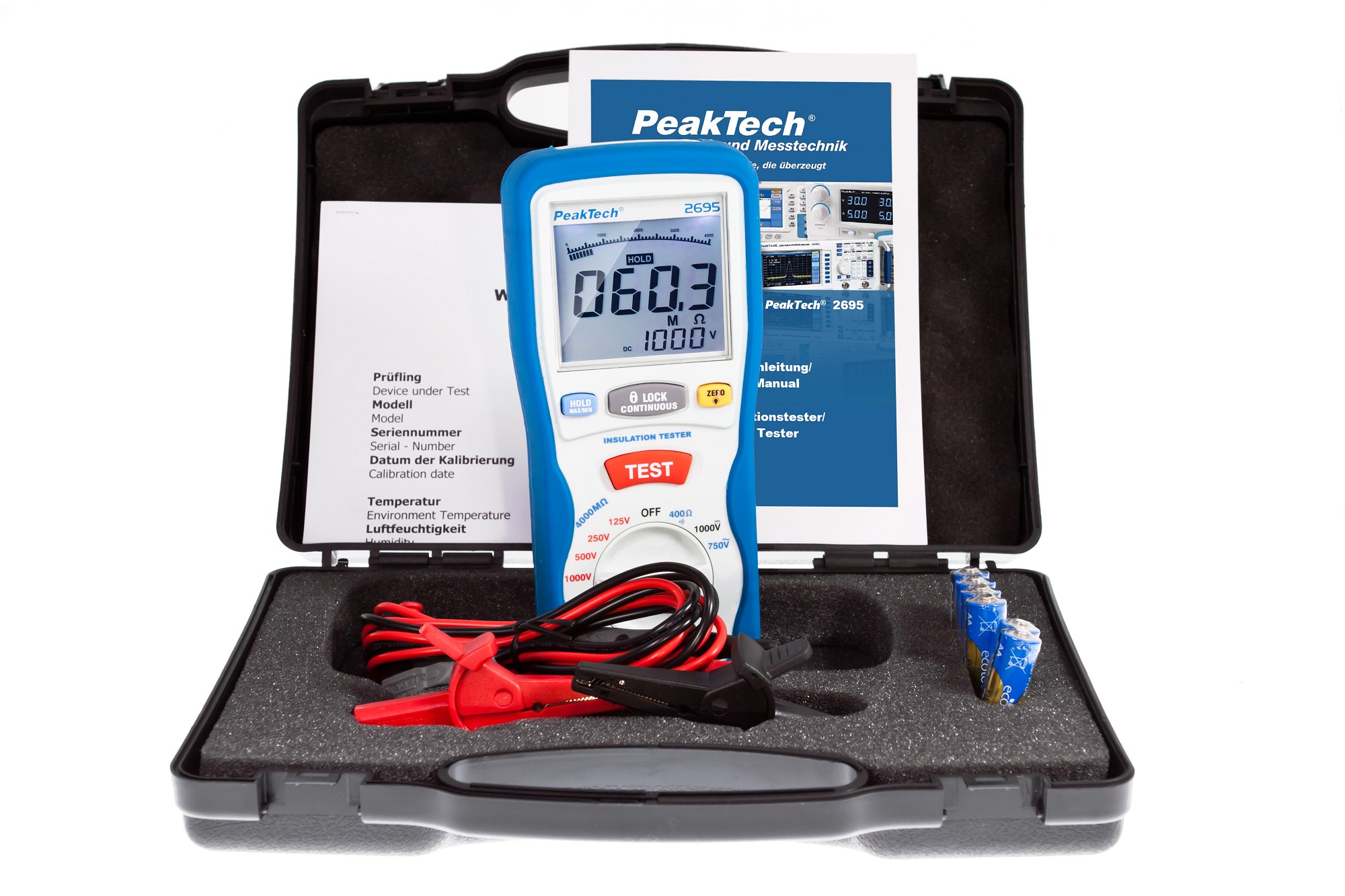 Product information "«PeakTech® P 2695» Insulation tester 125/250/500/1000 V /4000 MΩ"
This digital insulation measuring device is required for various measurements of lines, components and their insulation. The required voltage for the insulation measurement can be set using the rotary switch. By pressing the test button, the set voltage is output and the device / line to be measured is checked. Four voltage values ​​can be selected for the insulation measurement function to cover any type of test. Other functions of the PeakTech 2695 are, for example, DC, AC voltage and resistance measurement. In order to ensure safe working, there is a locking button, which prevents the device from outputting a voltage of up to 1000V by accidentally pressing a button.
Digital counts:

4.000

Display Type:

LCD

Over voltage category:

CAT III 1000 V

Test voltage:

125 V

, 250 V

, 500 V

, 1000 V

TÜV/GS:

■

OHM max.:

4000 MΩ
Professional insulation measuring device with up to 1000V test voltage
Large LCD dual display (max. 3999) with backlight
MIN / MAX and measurement hold function
Automatic discharge of capacitors (capacitive voltage)
Automatic detection of circuits with a voltage above 30 V.
Battery status indicator
Automatic switch-off
Safety: TÜV / GS, EN-61010-1; CAT III 1000 V
Accessories: case, batteries, test leads and manual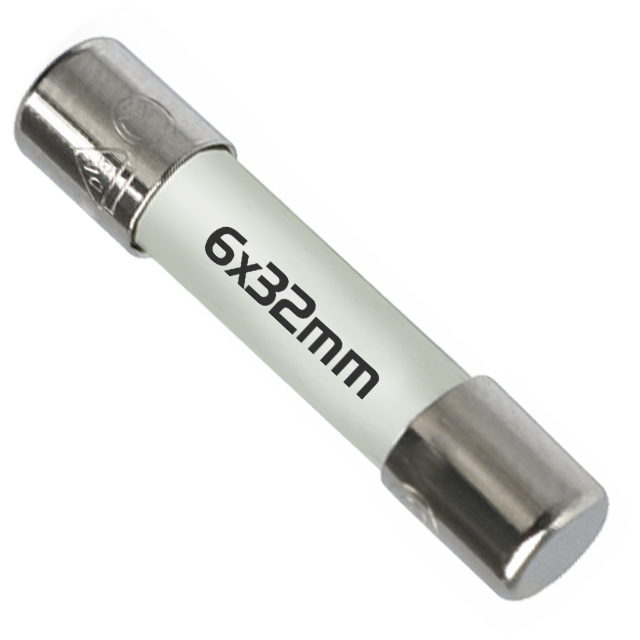 «PeakTech® P 7610» microfuse ~ 0.5 A / 600 V ~ 6.3 x 32 mm ~ super fast acting (FF)
Modern device fuses with ceramic bodies offer a significantly higher level of protection against damage to the measuring device when triggered than conventional glass fuses. Due to the larger design, a voltage flashover between the internal fuse holders of modern measuring devices can be effectively prevented even with high test current voltages. Triggered fuses may only be replaced with replacement fuses of the same design and specifications in order to guarantee the safety of the device and thus also the safety of the user in future measurements.