«PeakTech® P 3433» Digital Wall Scanner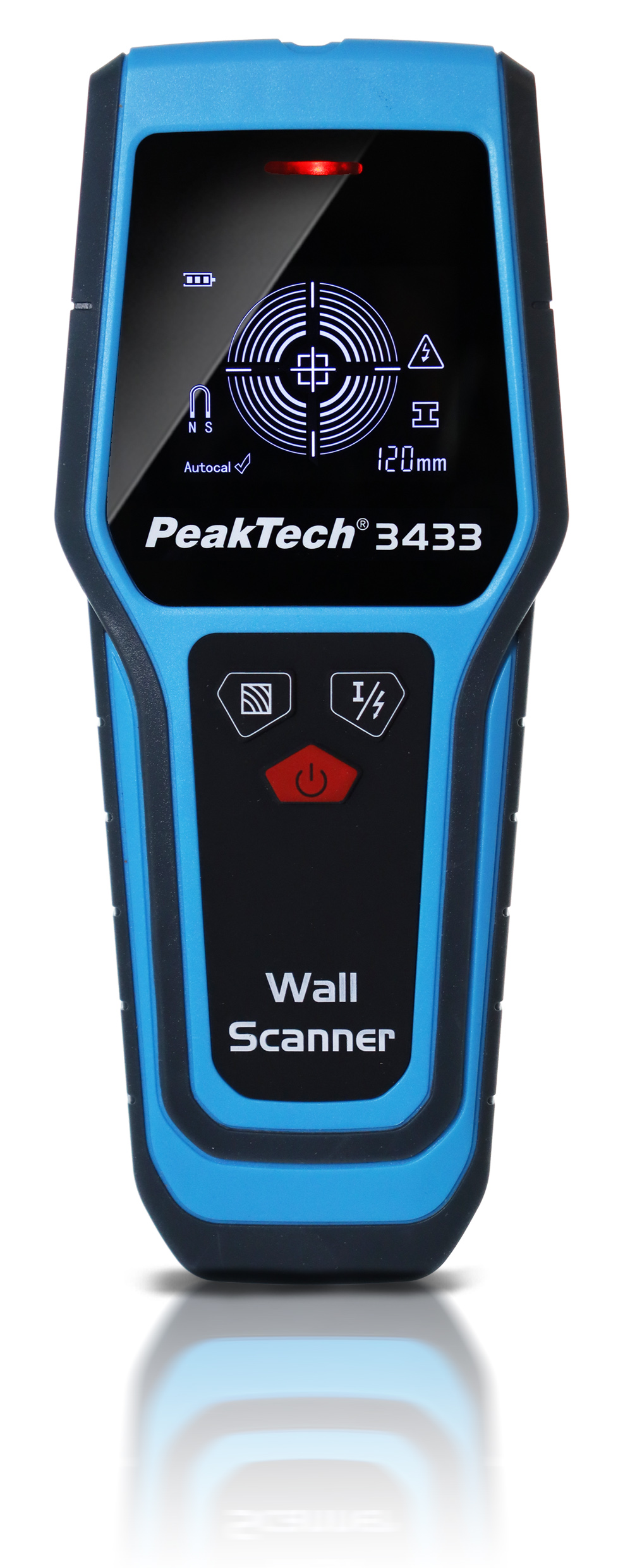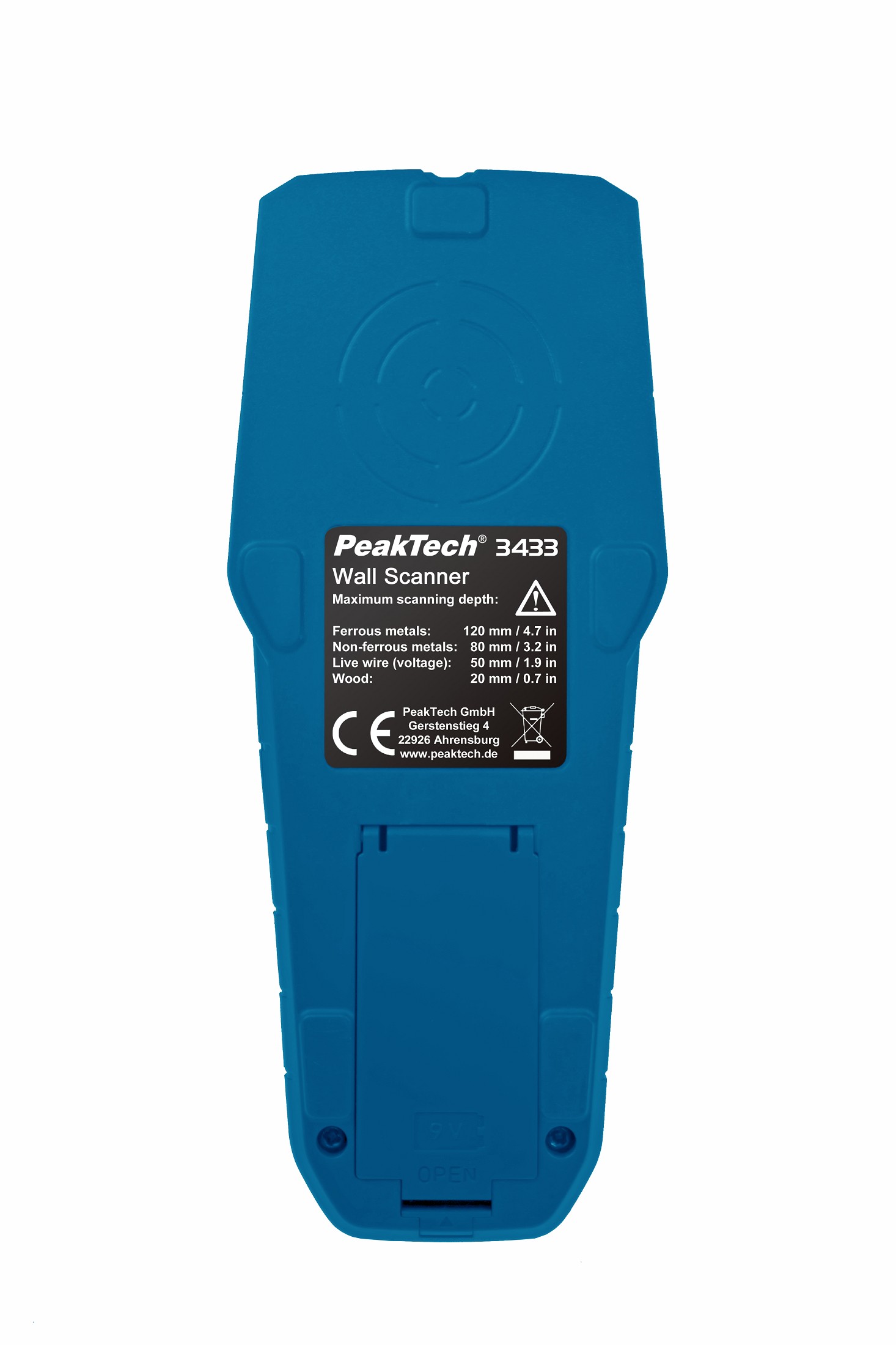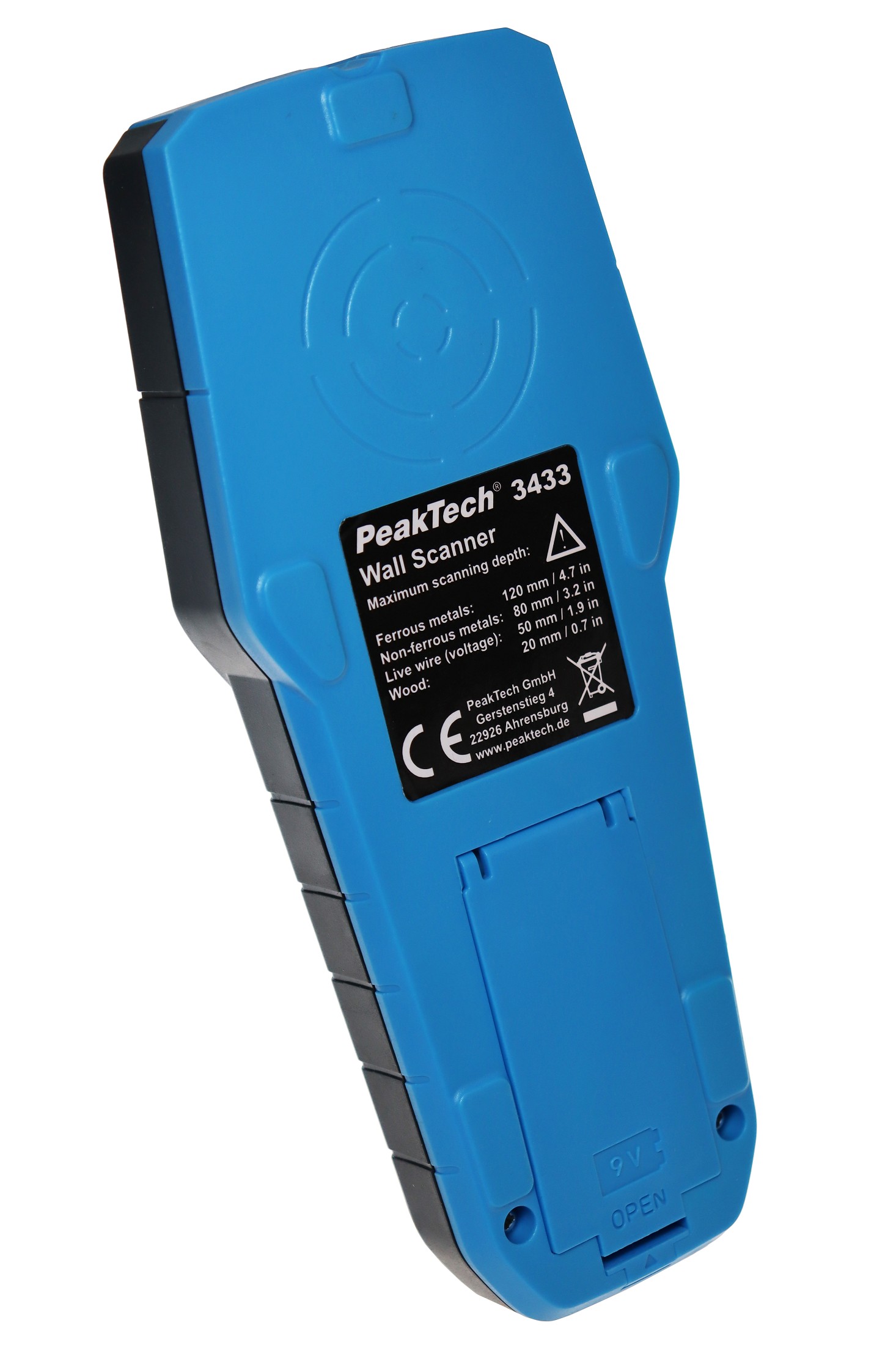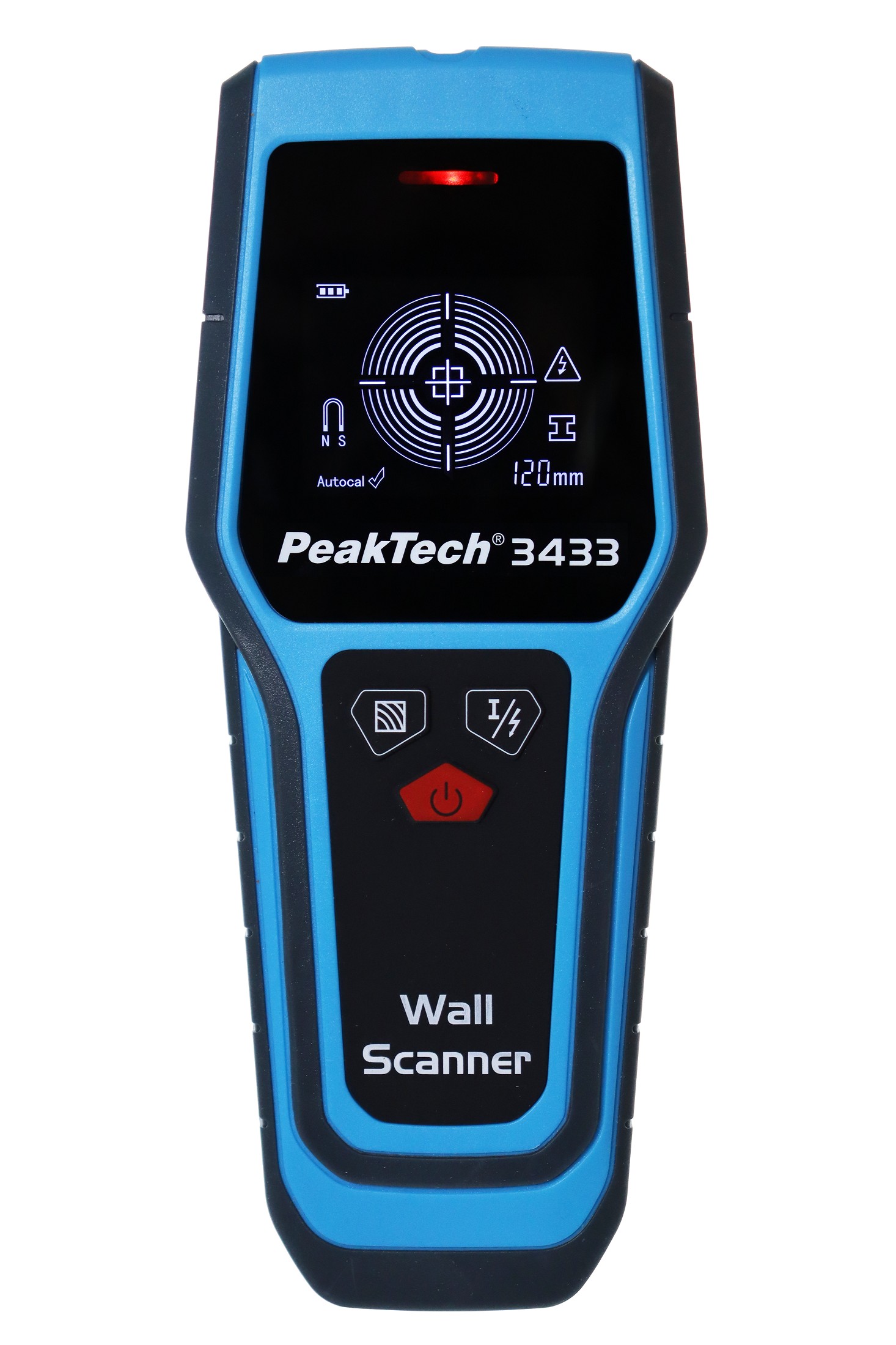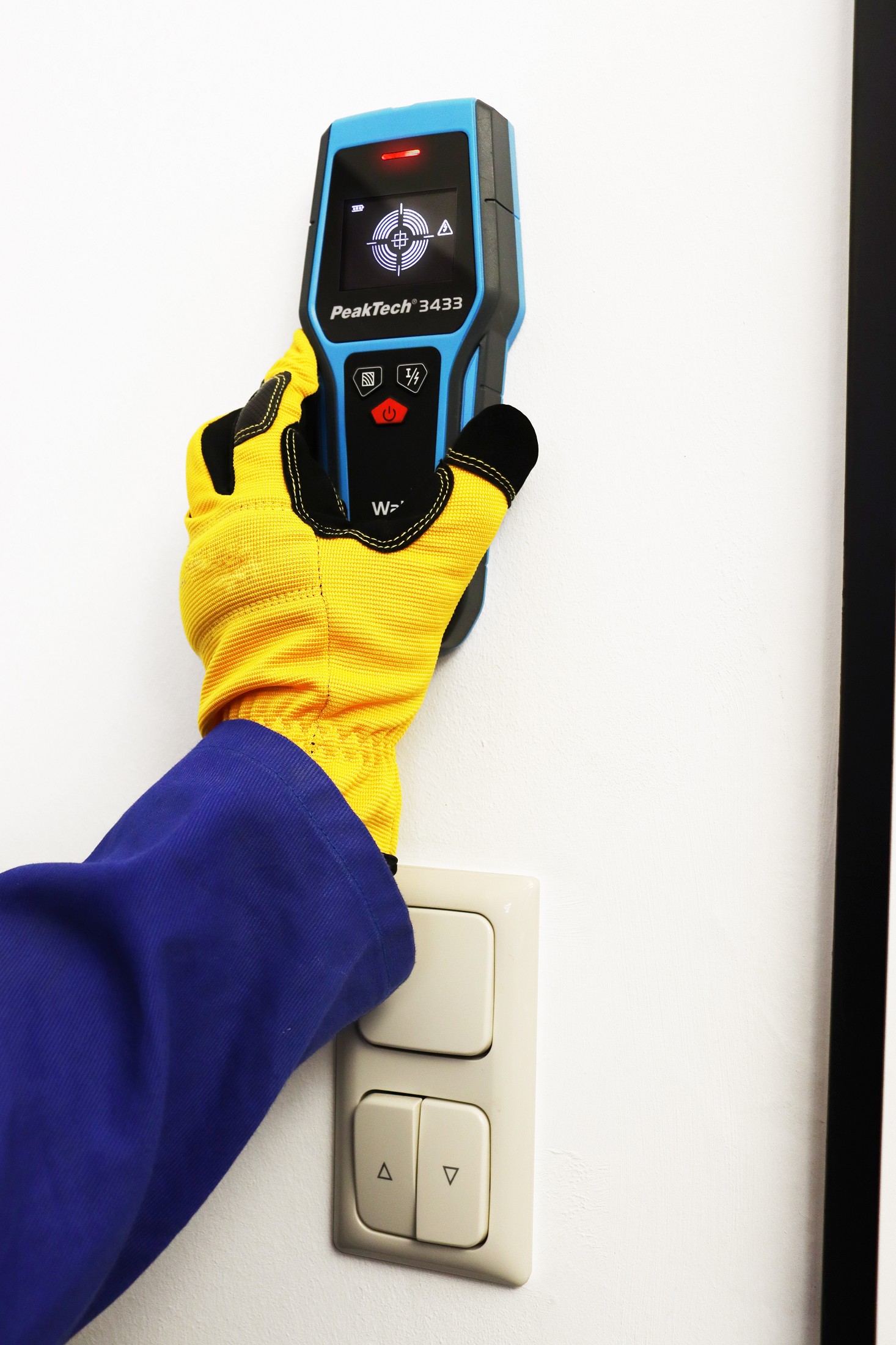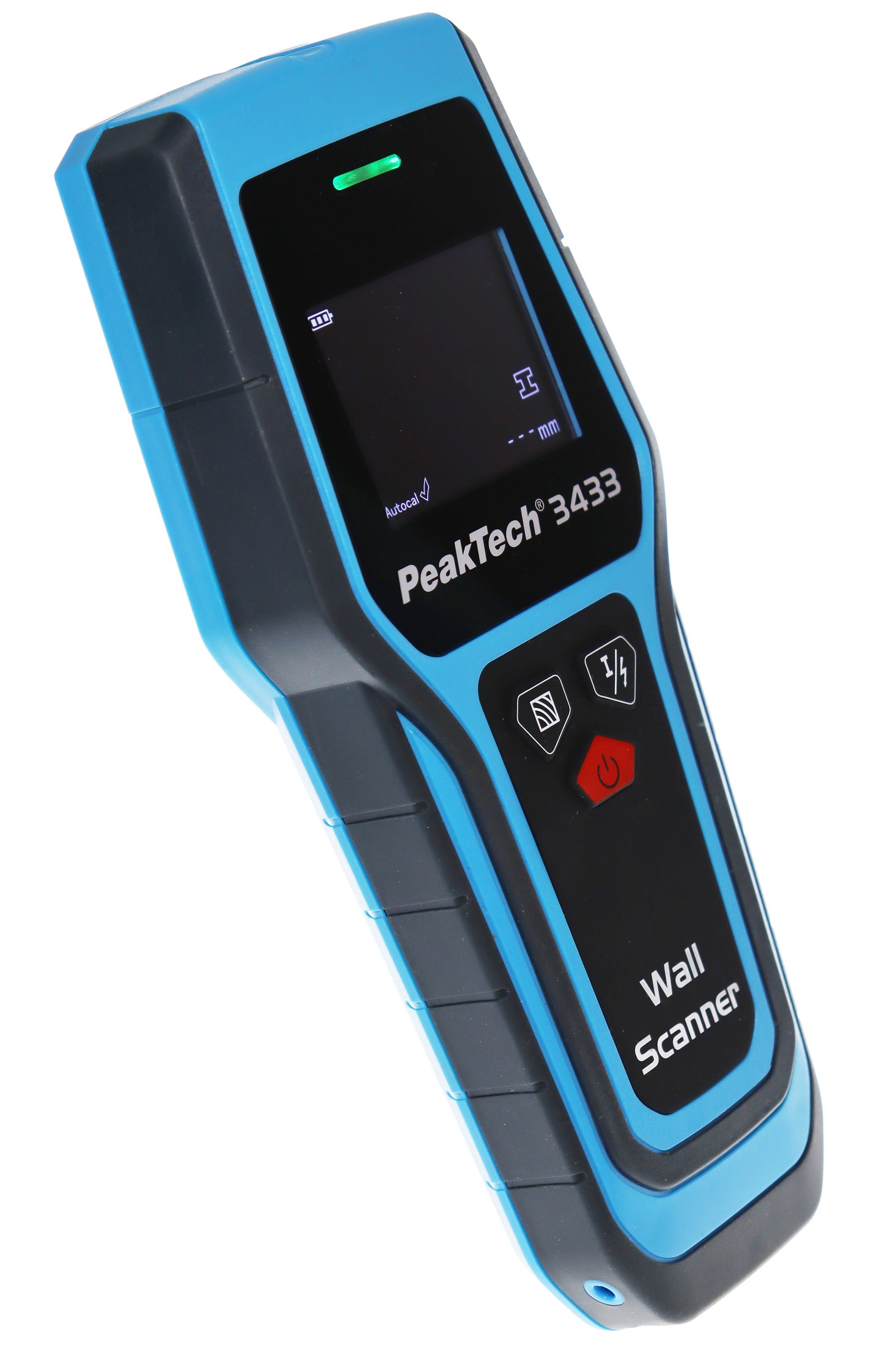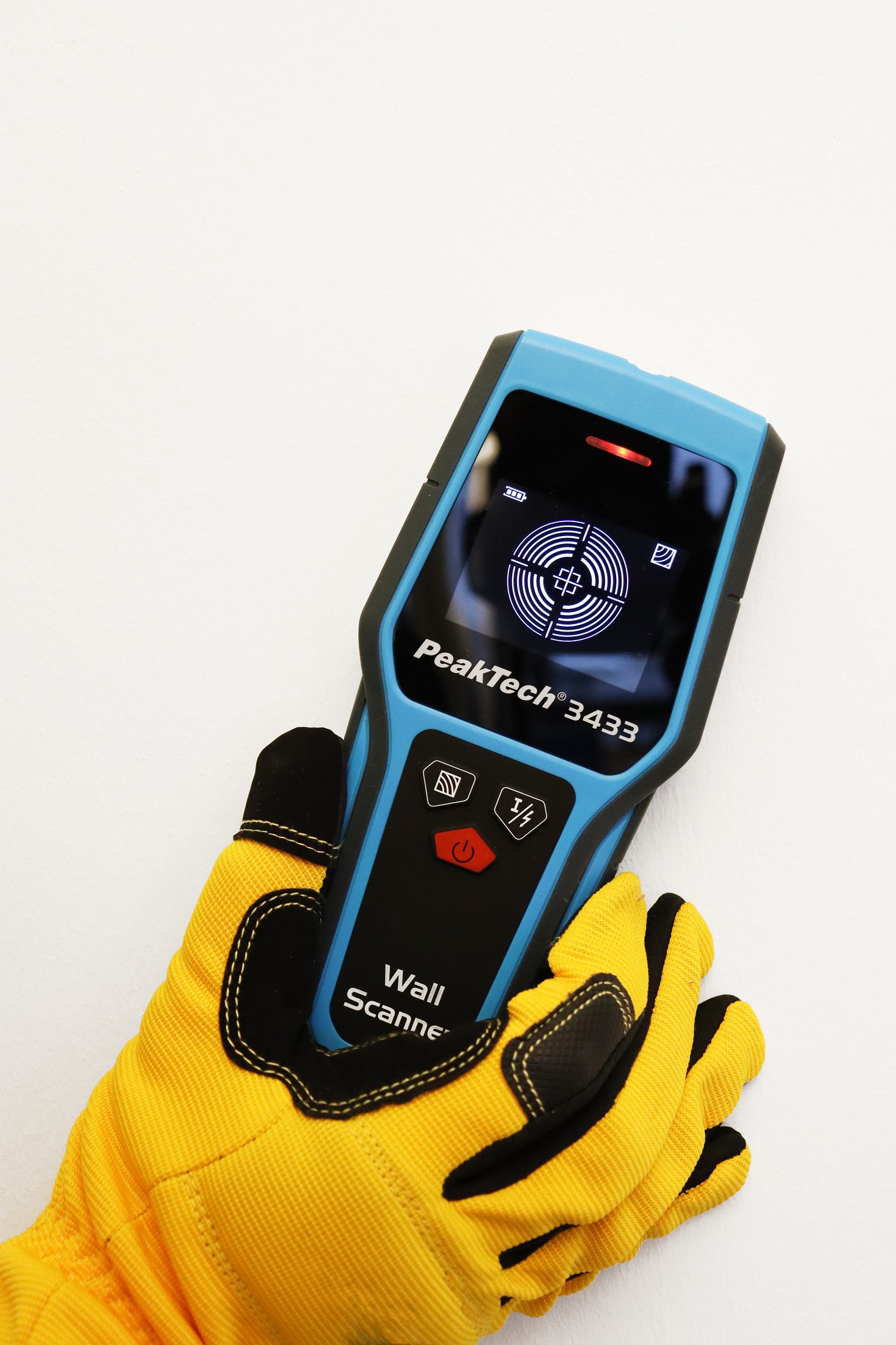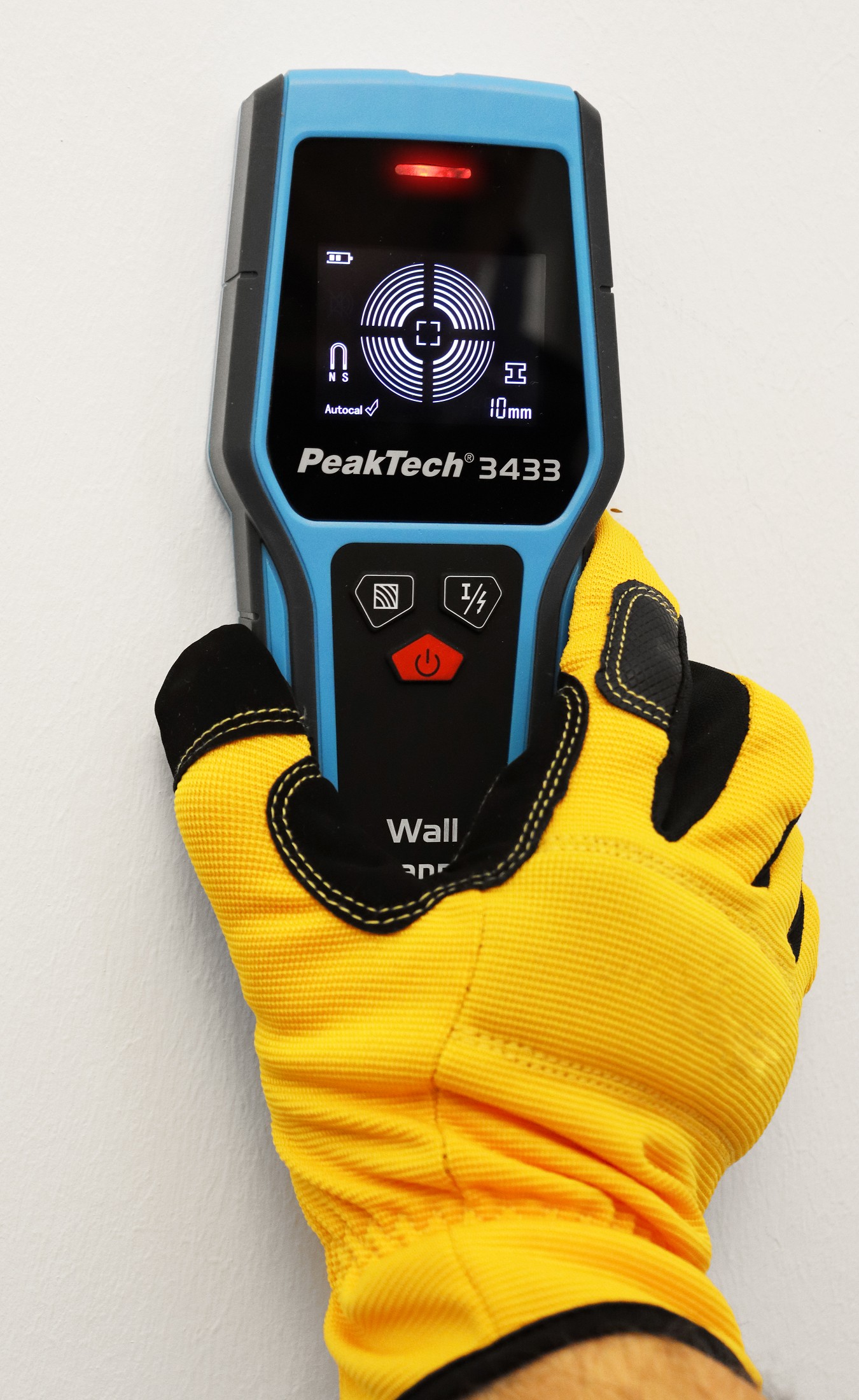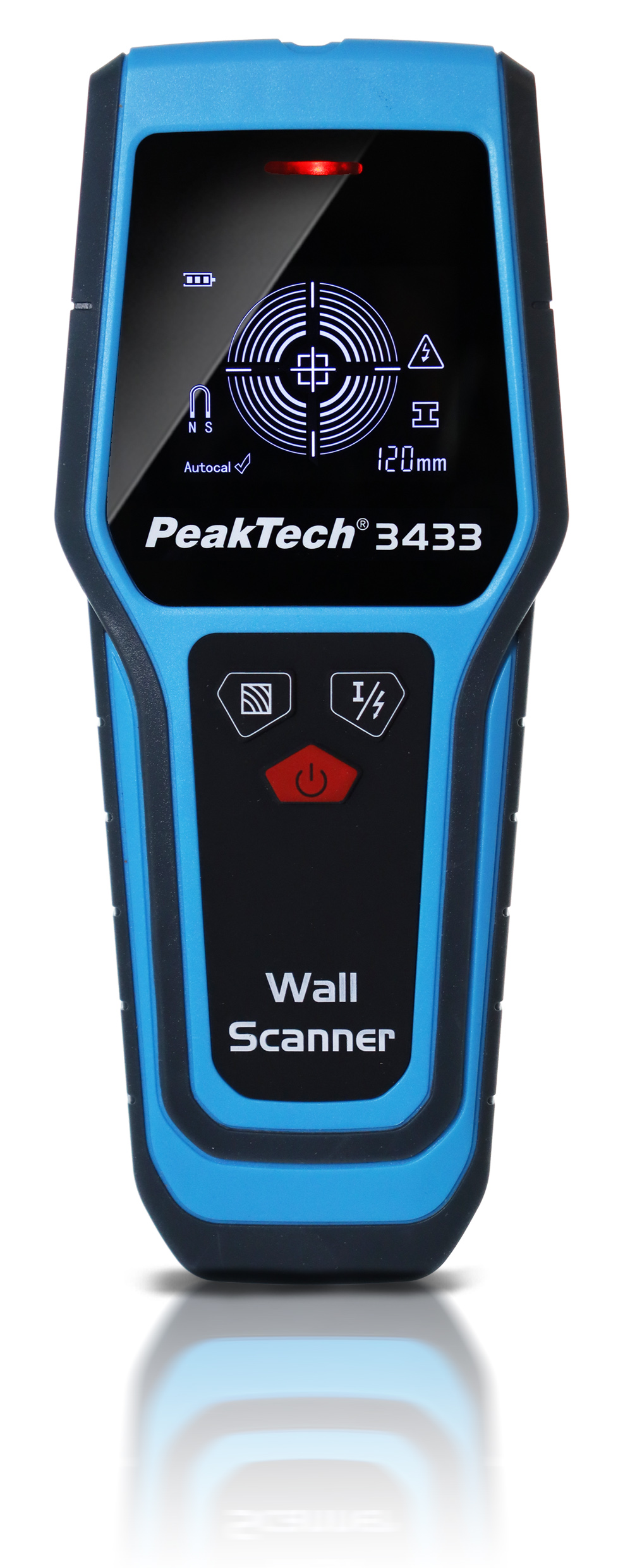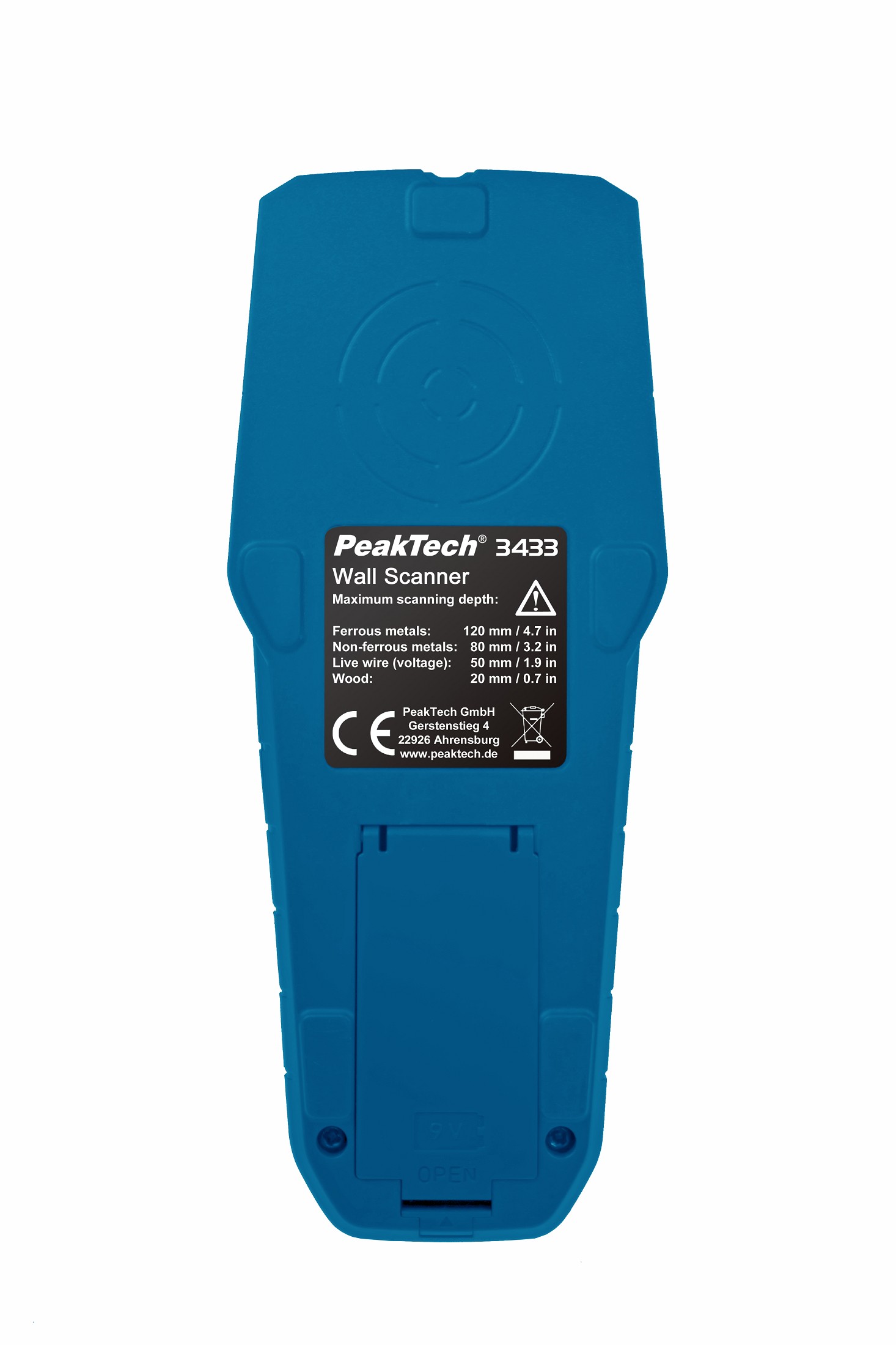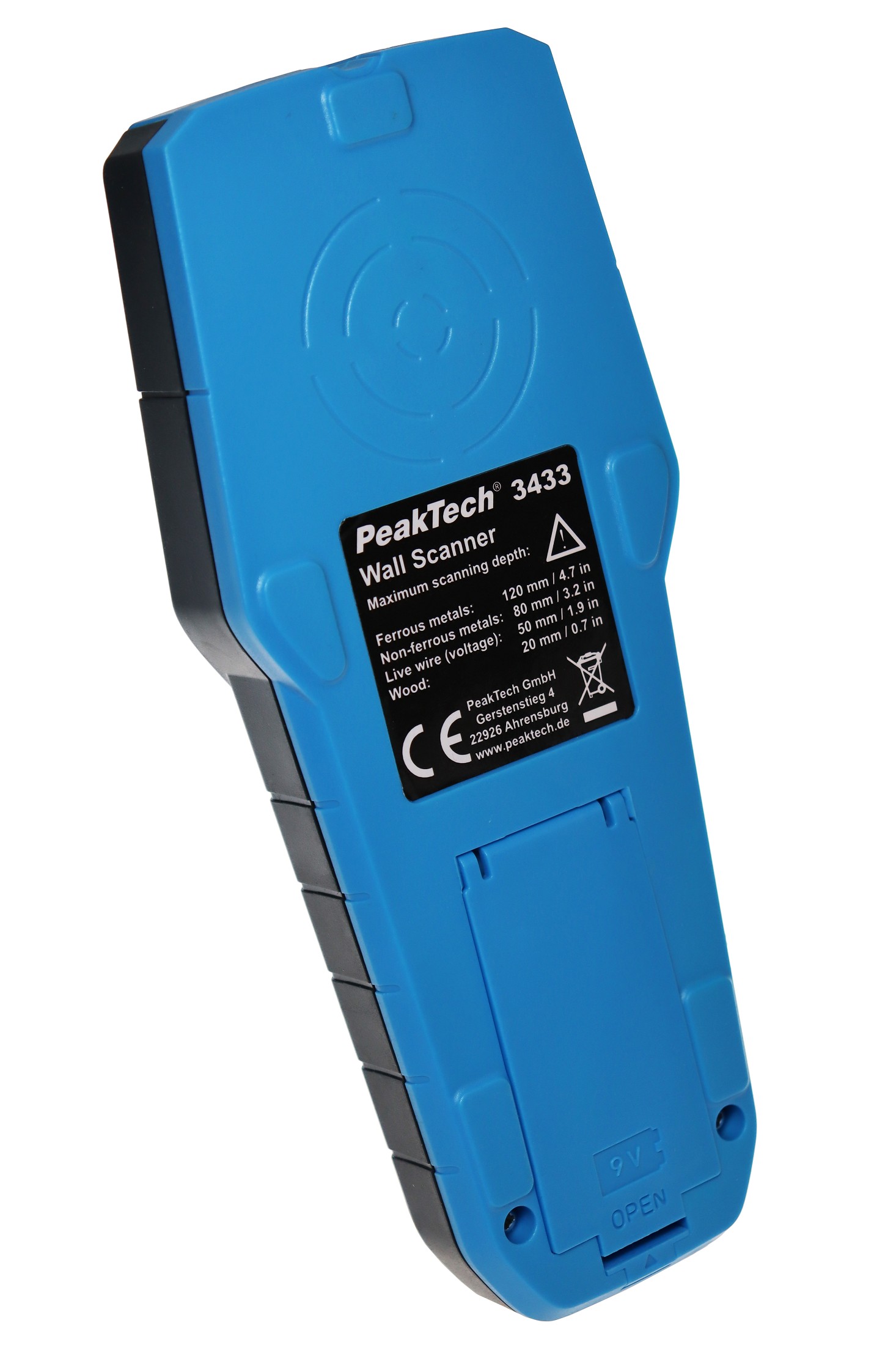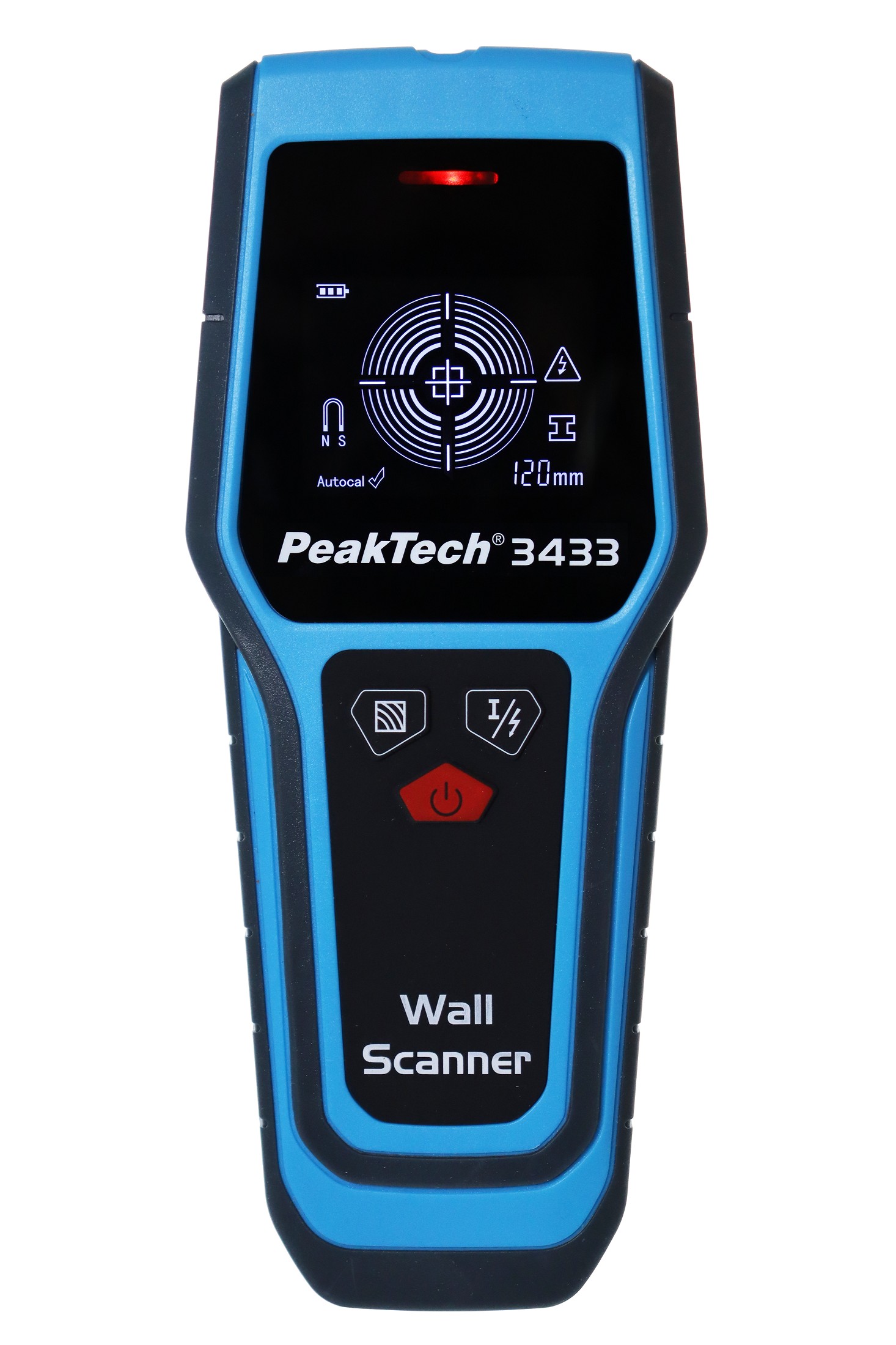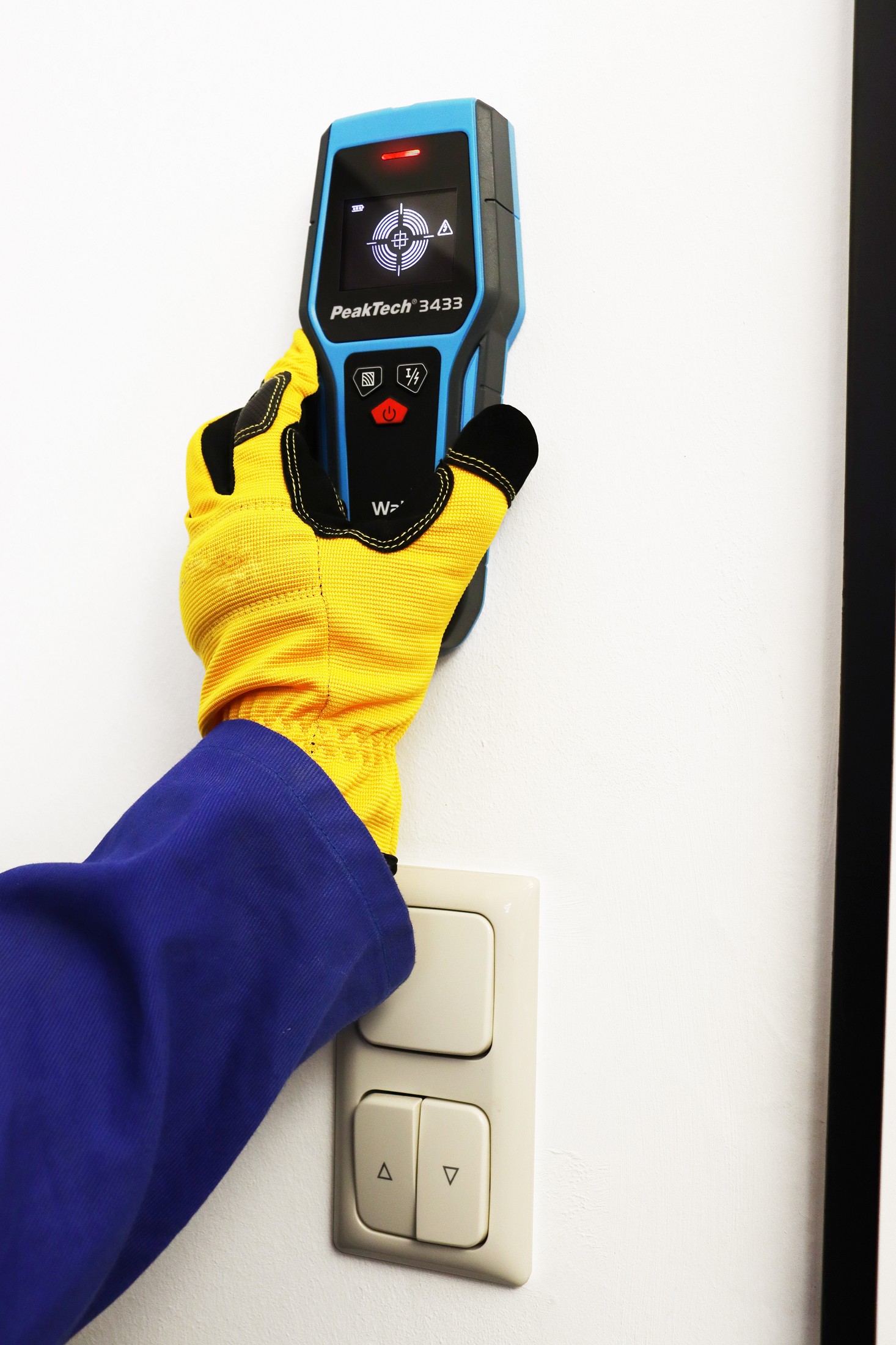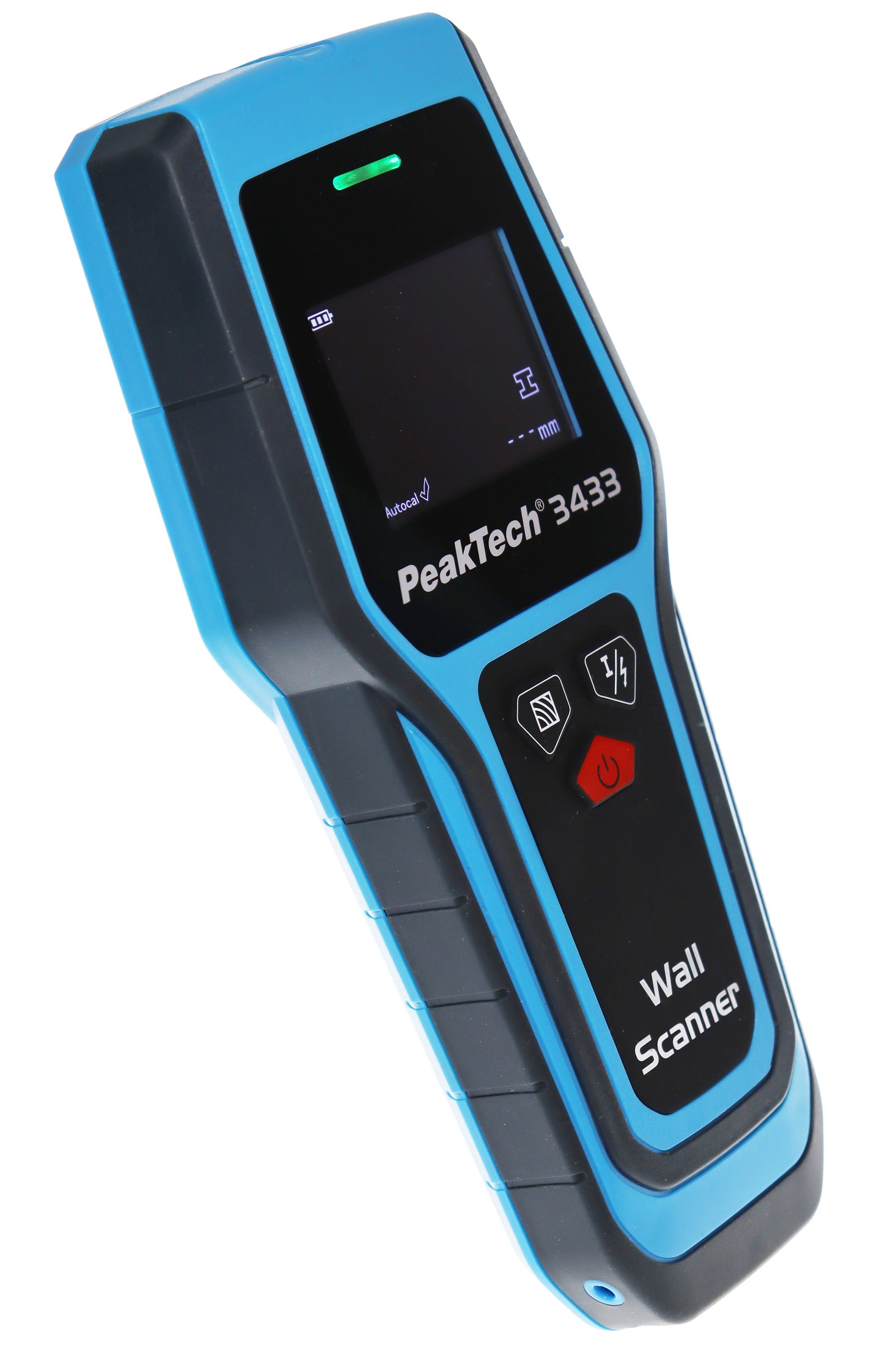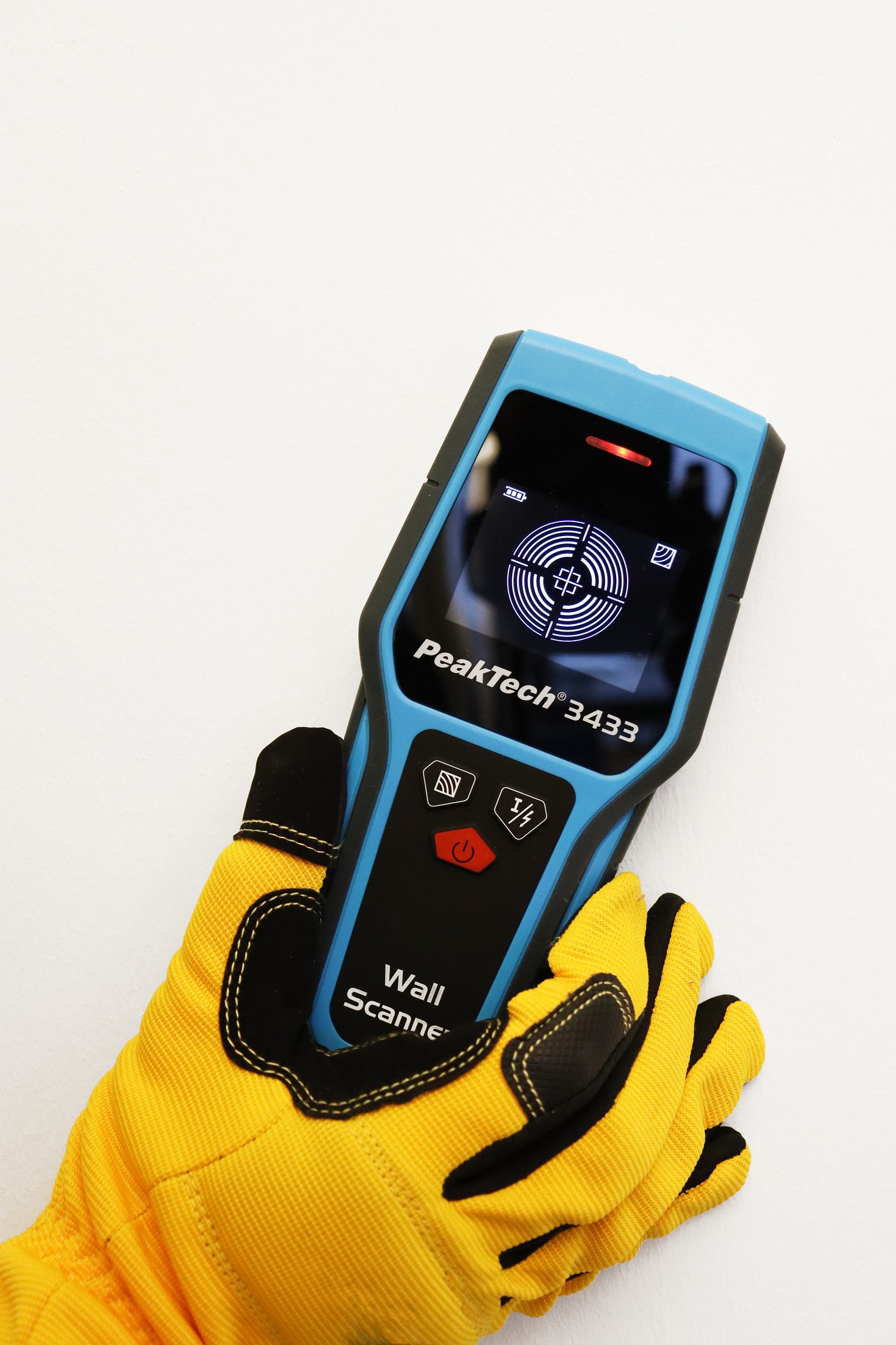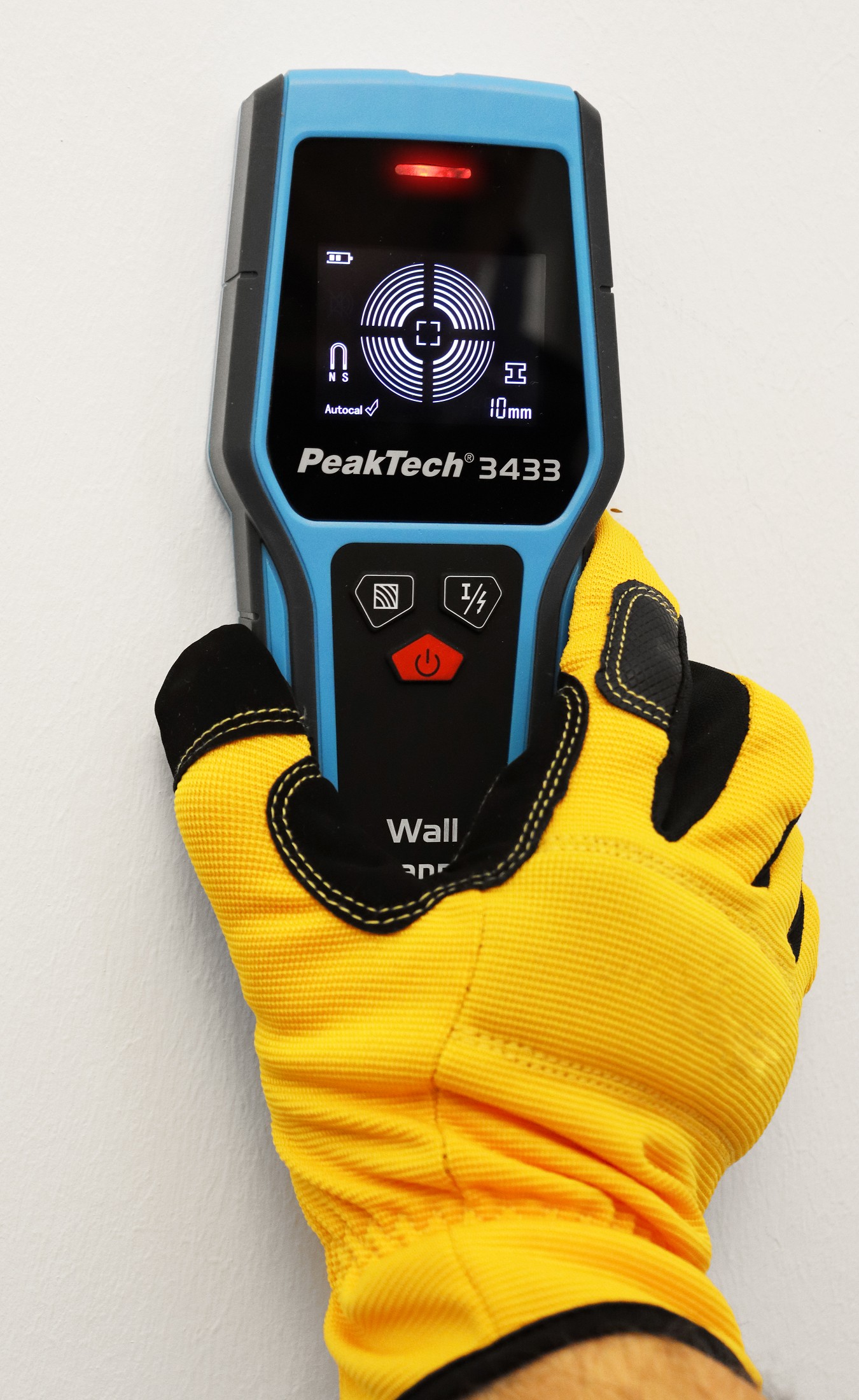 Product information "«PeakTech® P 3433» Digital Wall Scanner"
The new PeakTech 3433 was specially developed for daily use in the craftsmanship, as it can be used to locate wood, metal or live lines to make sure that no damage is caused through the work of chiseling, slitting or drilling into walls. The inverted LCD display shows the distance to the material which has been found and helps the user to assess the internal condition of the wall to avoid damage to pipes or live circuits. The depth of reception of the sensor is between 20mm (wood) and 120mm (ferrous metal) depending on the material sought. In addition, an LED (green, yellow, red) indicates whether a material has been found or whether there is a live line at the current test point. The simple operation, safe application and high-quality workmanship makes this model an indispensable companion for every craftsman, handyman or installer for maintenance and all work in the building sector.
Display Type:

LCD inverted

Info-LEDs:

■

Ingress protection:

IP 54

Locates:

Metal (Non-Fe)

, Metal (Non-Fe)

, Voltage Conductors

, Wood

Meas. depth:

Metal (Fe) 120 mm

, Metal (Non-Fe) 80 mm

, Volt. conductor (50 mm)

, Wood (20 mm)

NCV:

■

Self-calibration:

■
Inverted 6cm (2.4 ") LCD display with backlight
Finds wood, metal and live cables reliable
Display for magnetic and non-magnetic metals
Distance display (max. 120 mm) for metals found
Warning indicator for live lines
Visual and audible warnings with additional LED
IP54 dust and water protected
Accessories: Carrying case, battery and user manual