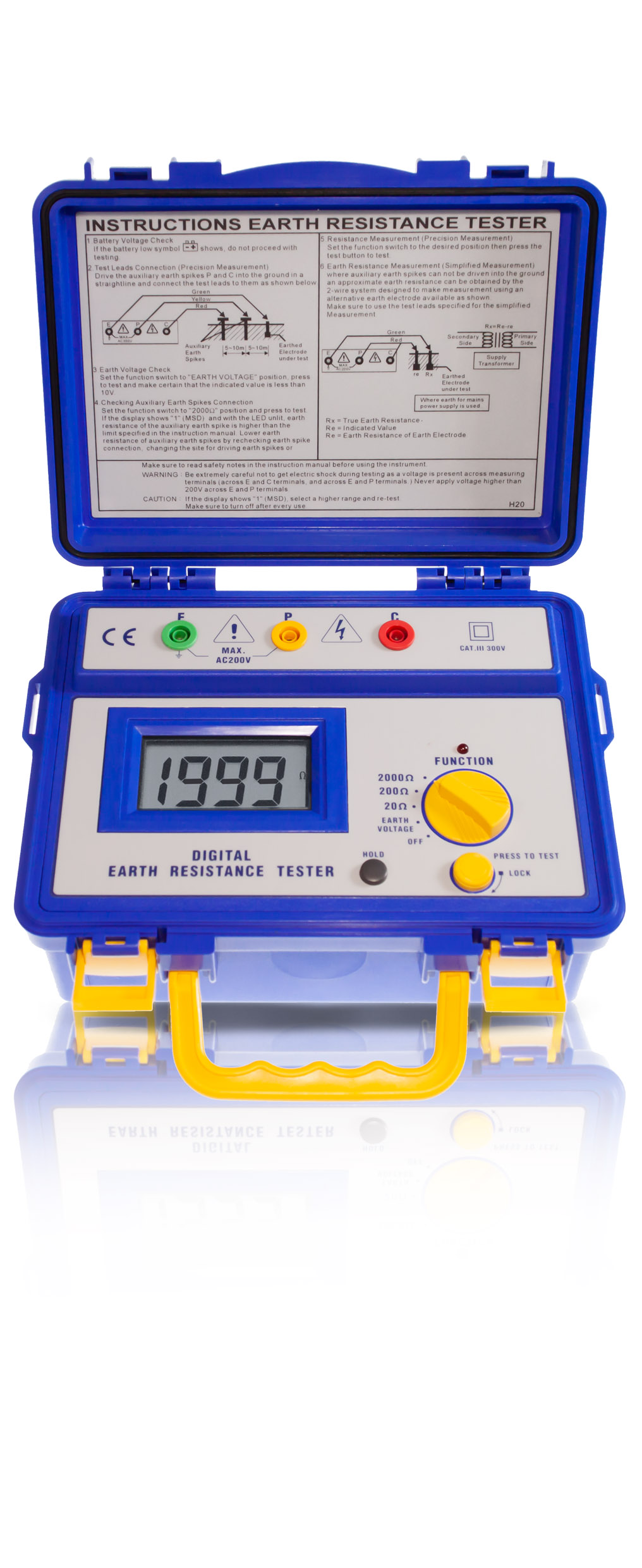 «PeakTech® P 1115» Erdwiderstandsmessgerät ~ 2.000 Counts ~ 20/200/2.000 Ohm
Das PeakTech 1115 ist ein äußerst robustes Erdungsmessgerät im regengeschützten Hartschalenkoffer für den professionellen Außendiensteinsatz zur Prüfung von Schutzmaßnahmen gemäß der VDE 0413. Dieser Tester eignet sich besonders zur Messung von einzelnen Erdungselektroden (Blitzableitern) und kleineren Erdungssystemen sowie zur Messung des Leitungswiderstandes und der Durchgängigkeit von Leitern und Kopplungs- oder Bauelementen. Nutzen Sie die beliegenden Erdspieße mit den langen Prüfleitungen oder verbinden Sie die Krokodilklemmen mit vorhandenen Rohranlagen und elektrischen Leitern. Neben der Erdwiderstandsmessung ab 0,01 bis maximal 2000 Ohm, verfügt dieses Messgerät auch über eine Erdspannungsmessung von 0 bis 200 V. Das aktuelle Platinendesign reduziert die Einflüsse von Erdspannung und Erdwiderstand umgebender Erdungselektroden auf ein Minimum und besitzt einen eingebauten Filter zur Unterdrückung von Störsignalen.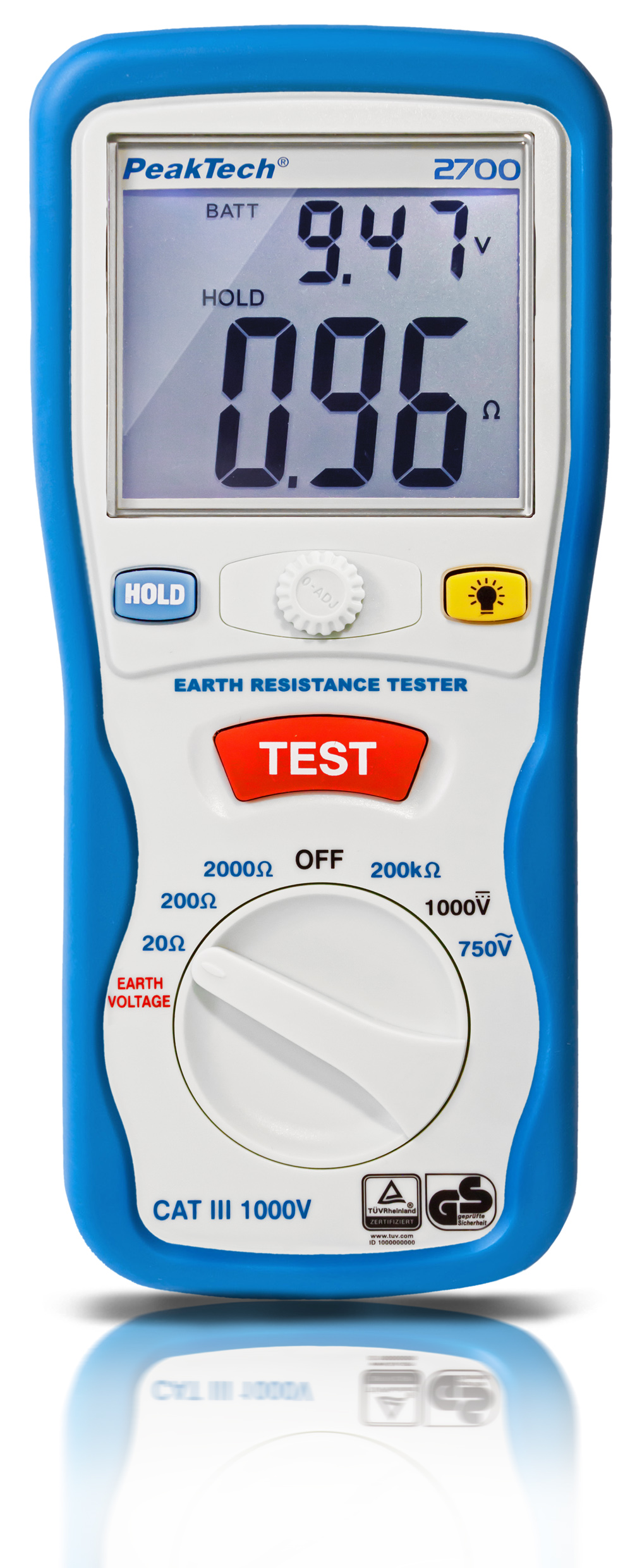 «PeakTech® P 2700» Digital earth tester, 0-2000Ω, CAT III 1000V
This digital earth resistance tester is required to measure earth resistance of various electrical devices. In order to determine the resistance of the grounding, the device applies a voltage of 200 V to the line under test. Furthermore, the PeakTech 2700 deep earth electrode can be measured and checked using the auxiliary earth spikes included in the scope of delivery. The test device has the function of earth resistance measurement and it is also able to measure DC, AC voltages and resistances. With the PeakTech 2700, every electrician is optimally equipped for checking earthing systems, deep earth electrodes and standard measurements.