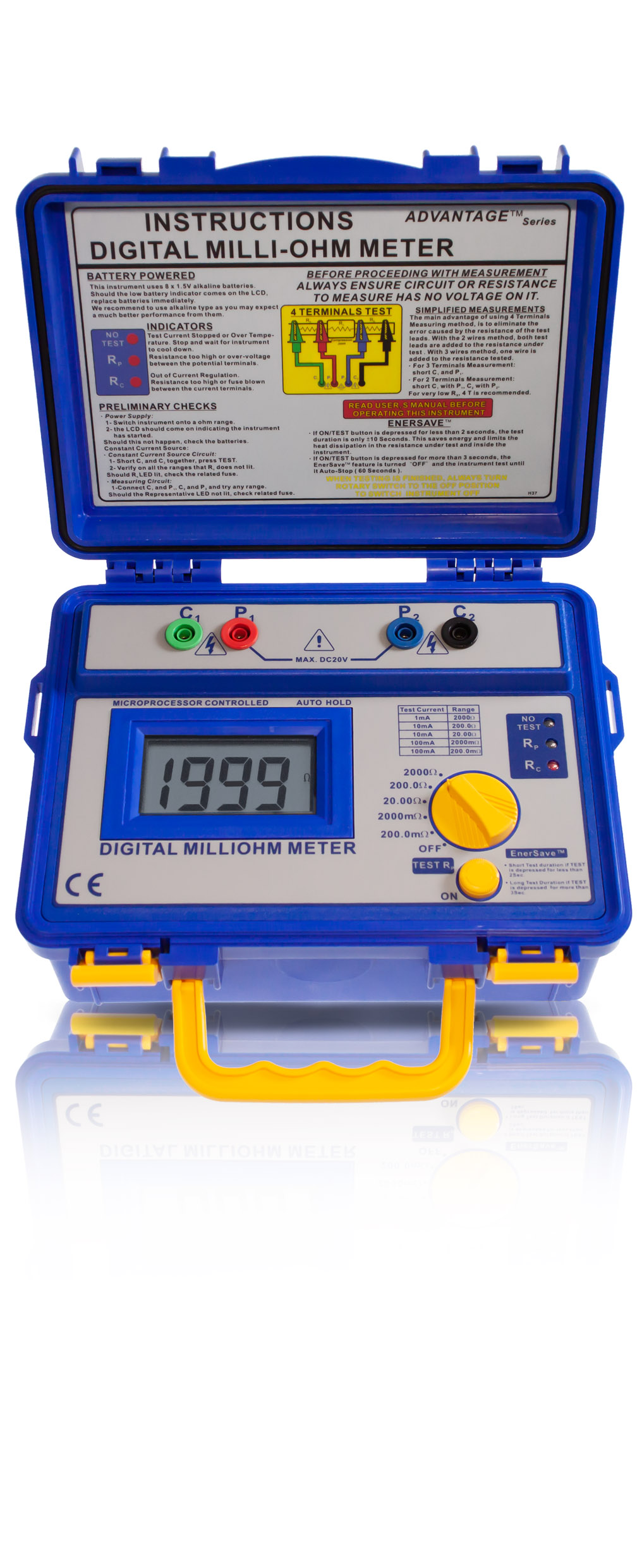 «PeakTech® P 1125» Milliohm-Meter ~ 2.000 Counts ~ 20/200/2.000 Ohm
Das PeakTech 1125 ist ein äußerst robustes Milliohm-Messgerät im spritzwassergeschütztem Hartschalenkoffer für den professionellen Außendiensteinsatz z.B. zur Widerstandsmessung an Motorspulen, Generatoren und Transformatoren oder der Durchgangsprüfung an Ringbus-Systemen in Industrieanlagen. Dieses Modell ermöglicht Widerstandsmessungen bis 200mΩ mit einer präzisen Auflösung von 100 µΩ oder auch bis maximal 2000 Ω. Zur Ermittlung des Messwertes wird ein konstanter Strom an das Meßobjekt angelegt und der Spannungsabfall über dem Messobjekt gemessen. Drei LED-Leuchten geben Auskunft über etwaige Fehlerquellen und sorgen für eine schnelle Analyse jedes auftretenden Problems. Alle für die Messung benötigten Prüfleitungen und Anschlussklemmen liegen dem Gerät schon bei, somit ist dieses Milliohm-Messgerät eine praktische Hilfe beim täglichen Arbeitseinsatz in Handwerk und Industrie.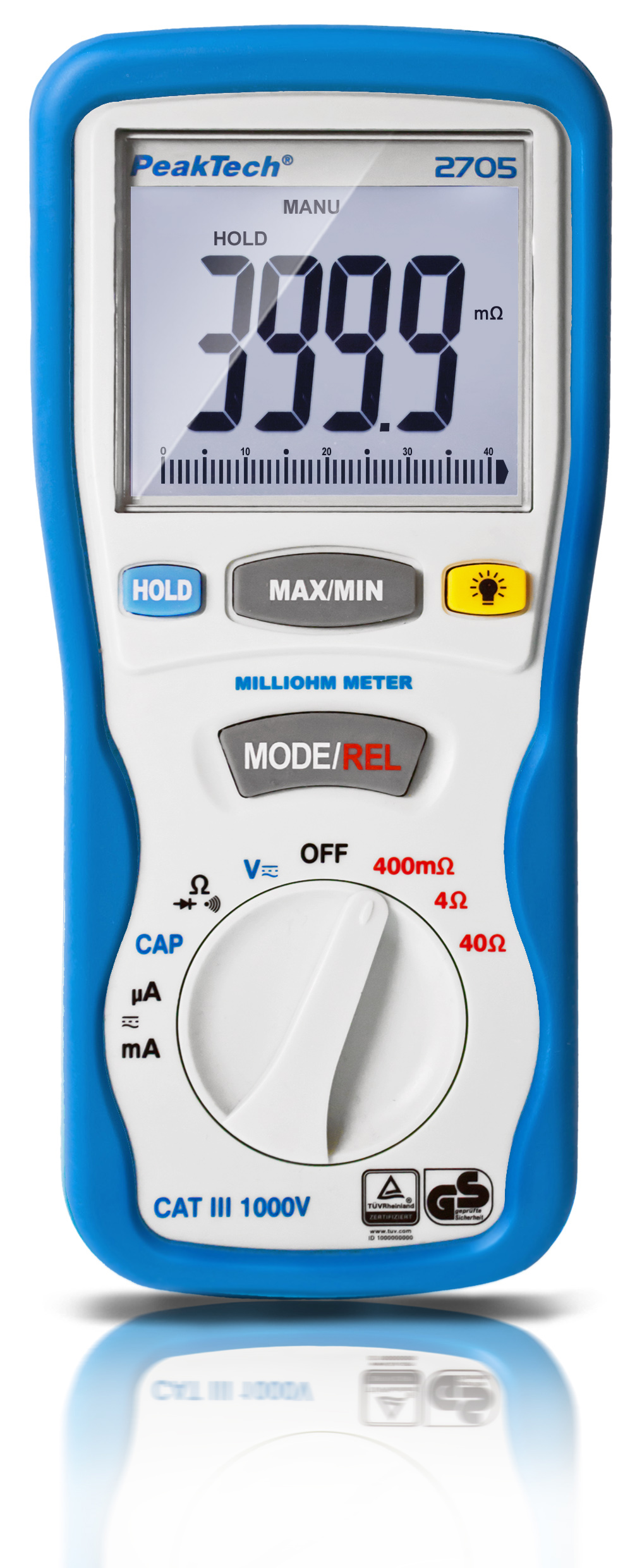 «PeakTech® P 2705» Digital milliohmmeter, 4,000 counts, 400 mΩ/4/40/Ω
The PeakTech 2705 is a digital milliohmmeter which is used to carry out resistance measurements in the total range from 1 mΩ to 40 Ω. Due to its high accuracy, it is possible to determine the smallest differences in the resistance values ​​of motor coils, generators, transformers and much more. When carrying out the resistance measurement, a constant current is applied to the object to be measured and the measured value is determined by the voltage drop that takes place due to the resistance. Due to its versatile application options for carrying out resistance measurements, the PeakTech 2705 is suitable for the professional, training but also for the hobby area.