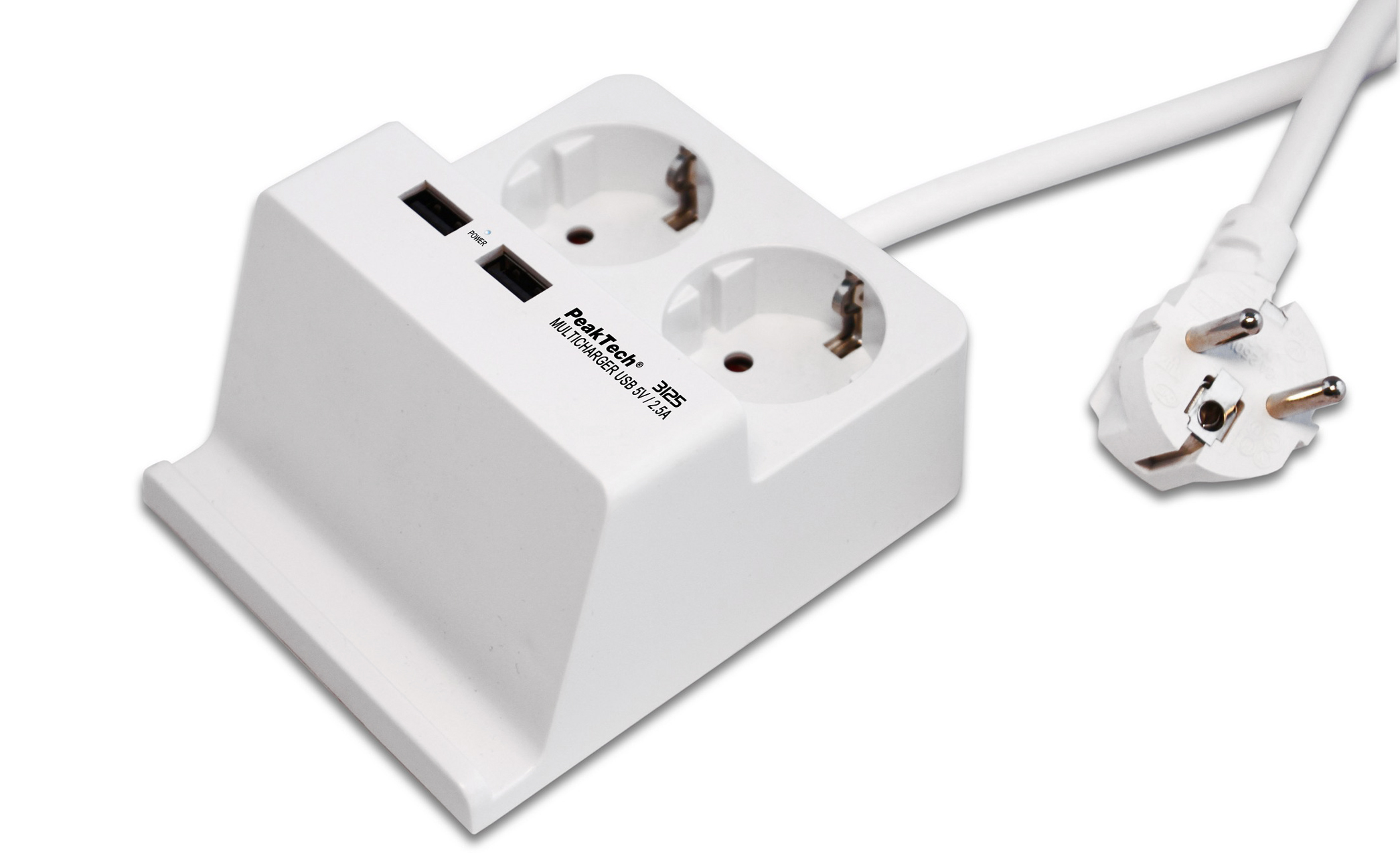 «PeakTech® P 3125» 2 x 230 V Schuko and 2 x USB charger with 2.5 A
This practical table power strip offers two safety sockets with child protection and two USB charging ports with a high maximum charging current. There is a shelf for smartphones and tablet PCs on the front, which, thanks to its slightly angled shape, enables excellent usability of the device. The non-slip rubber nubs on the bottom prevent slipping on the work table, with an integrated blue LED as a power indicator.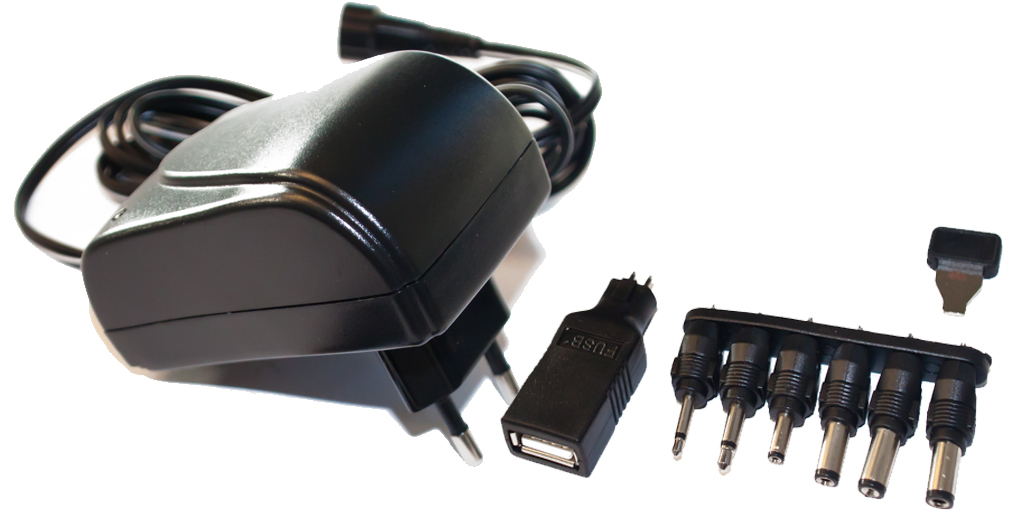 «PeakTech® P 3127 A» Universal power supply 3 ... 12V DC, 1500mA
AC/DC-Adaptor in latest eco-friendly-technology. Combined with the wide range of line voltage from 100 - 240 V AC max. output current of 1500 mA and an output voltage of 3 - 12 V DC. With the included plug set of 6 pcs the adapter can be used universal. This powerful adapter is short-circuit proofed, has an automatic thermal fuse and is equipped with an overload protection.