«PeakTech® P 3131» True RMS clamp meter, 4,000 counts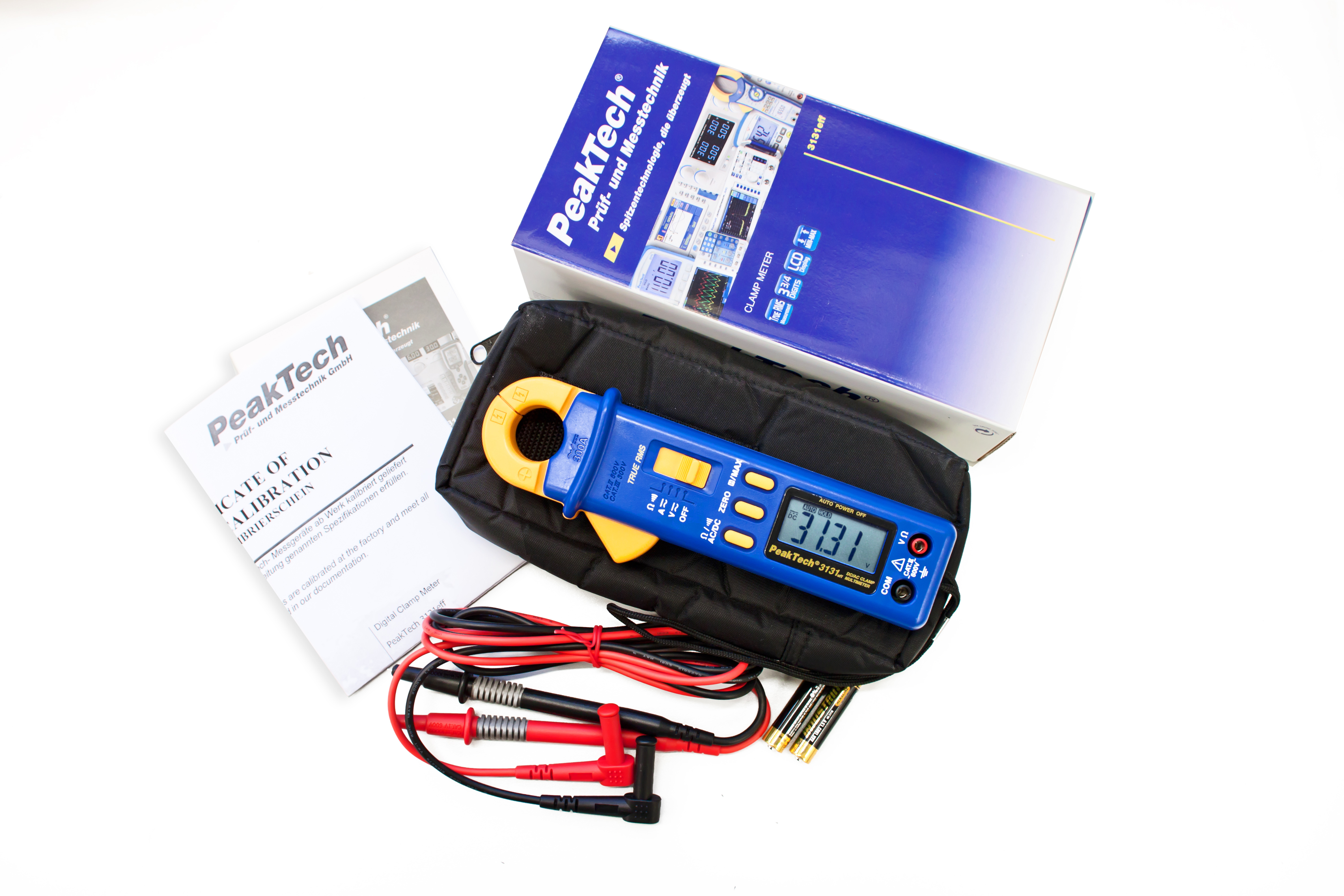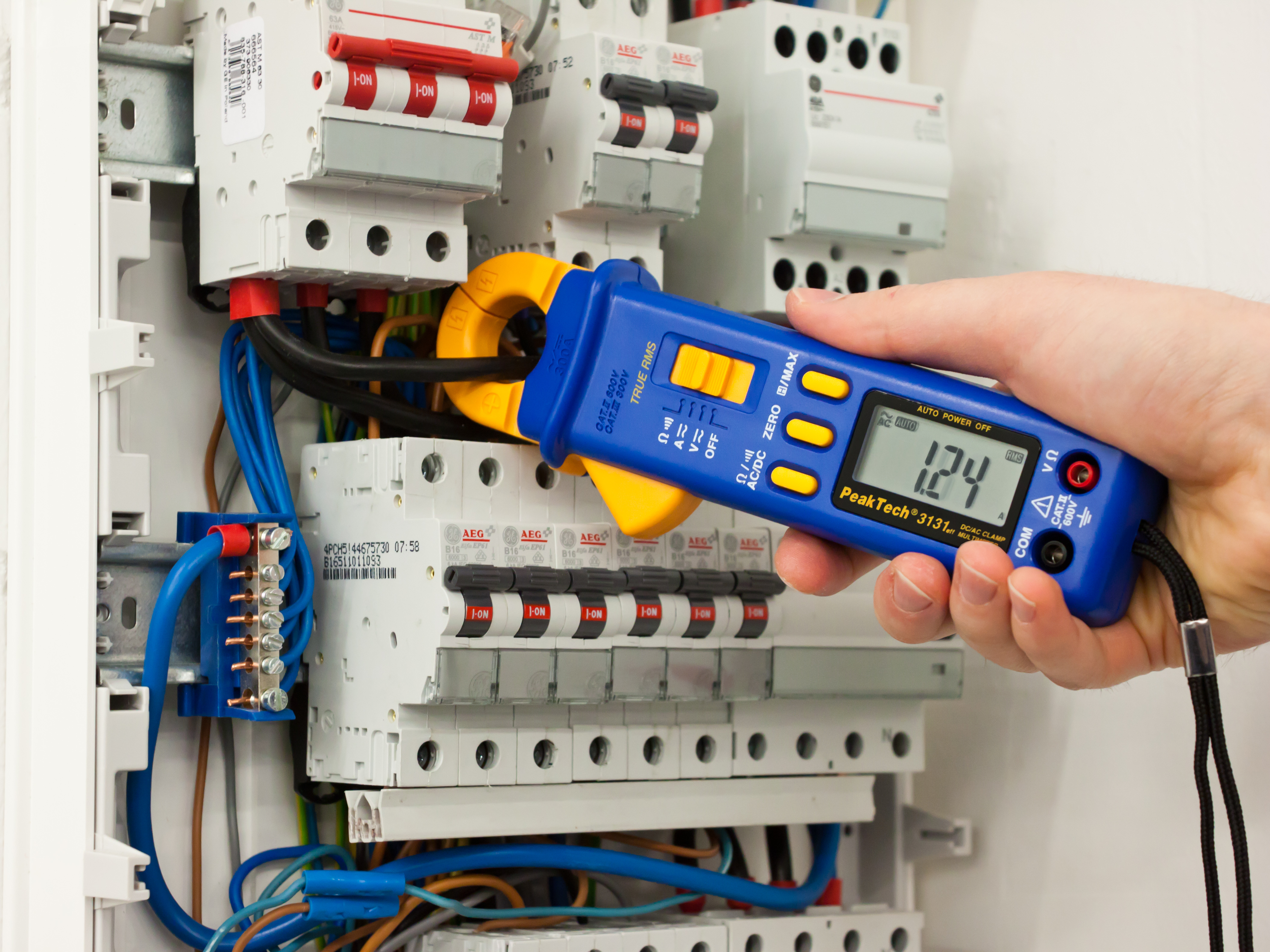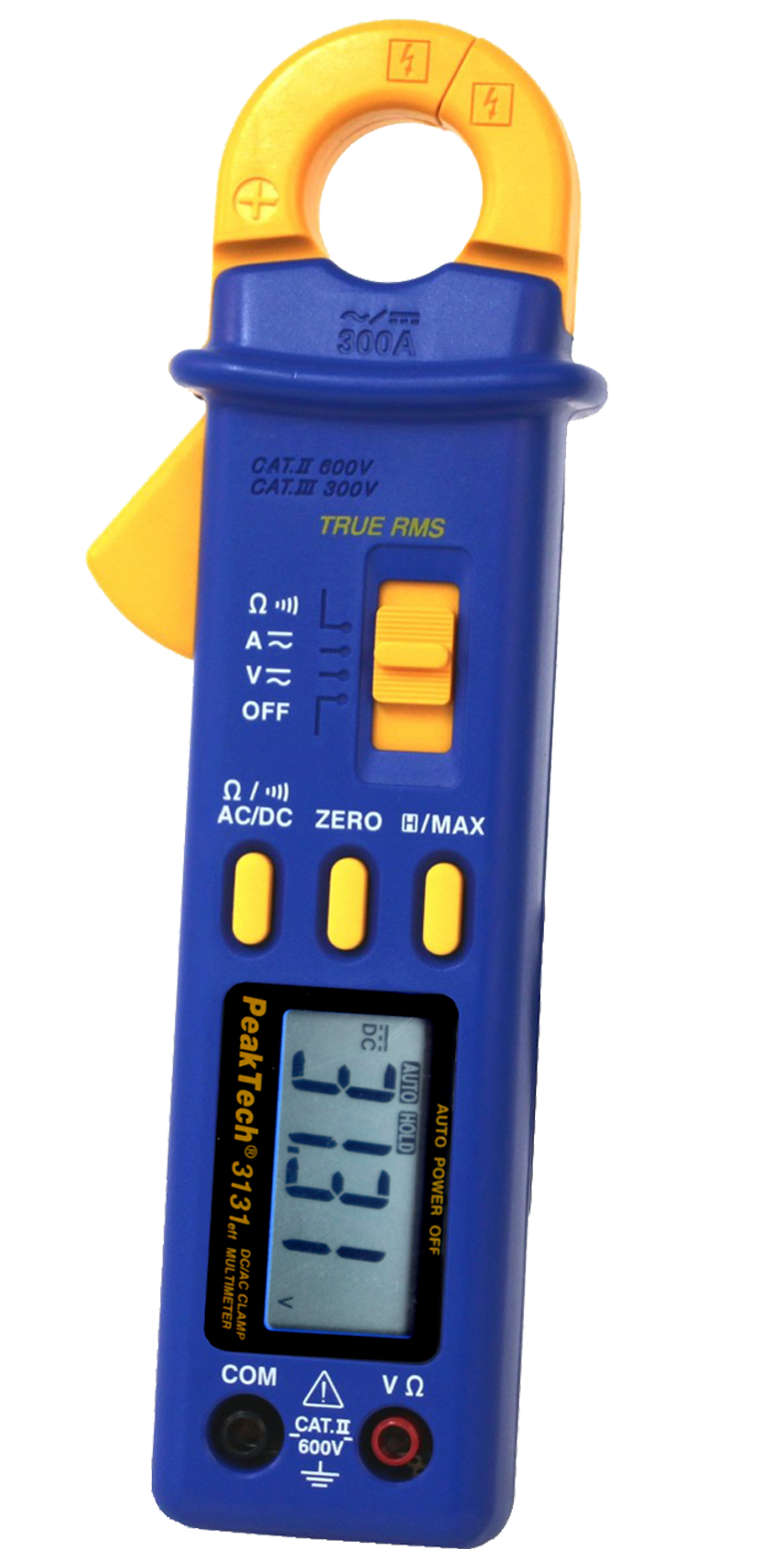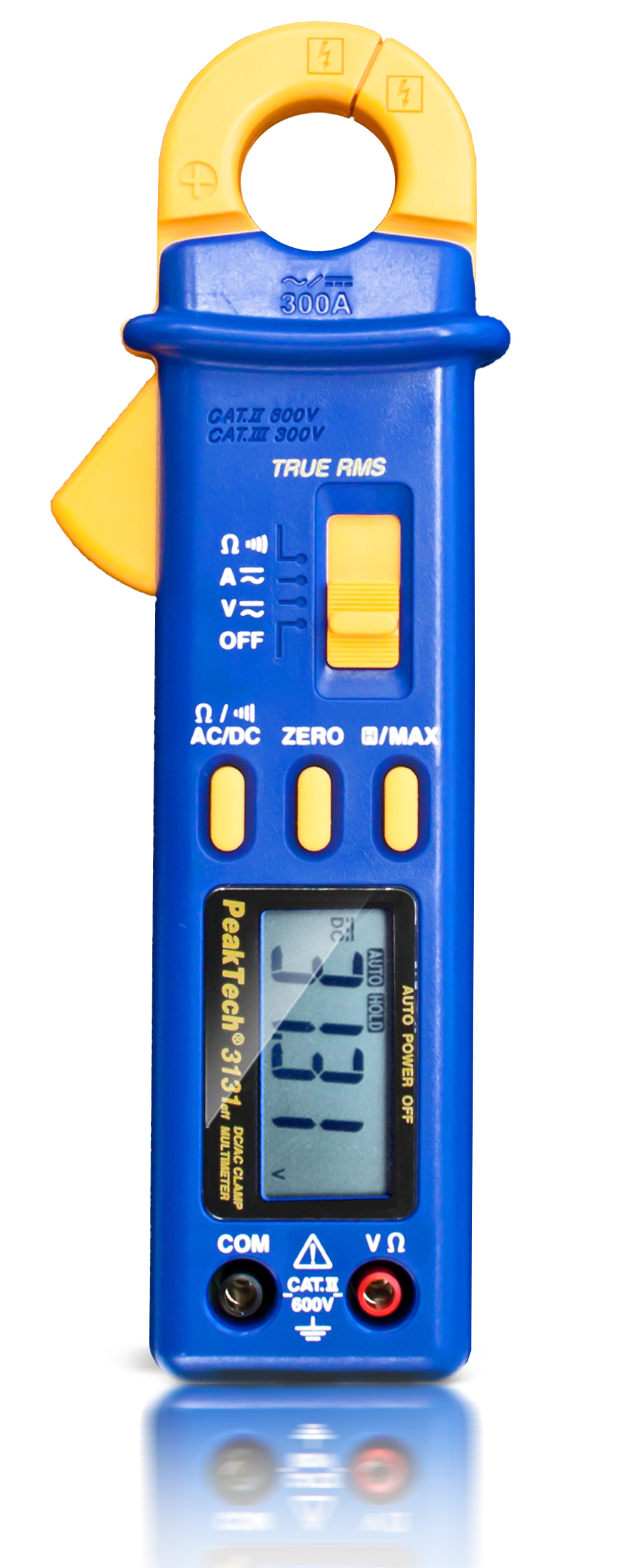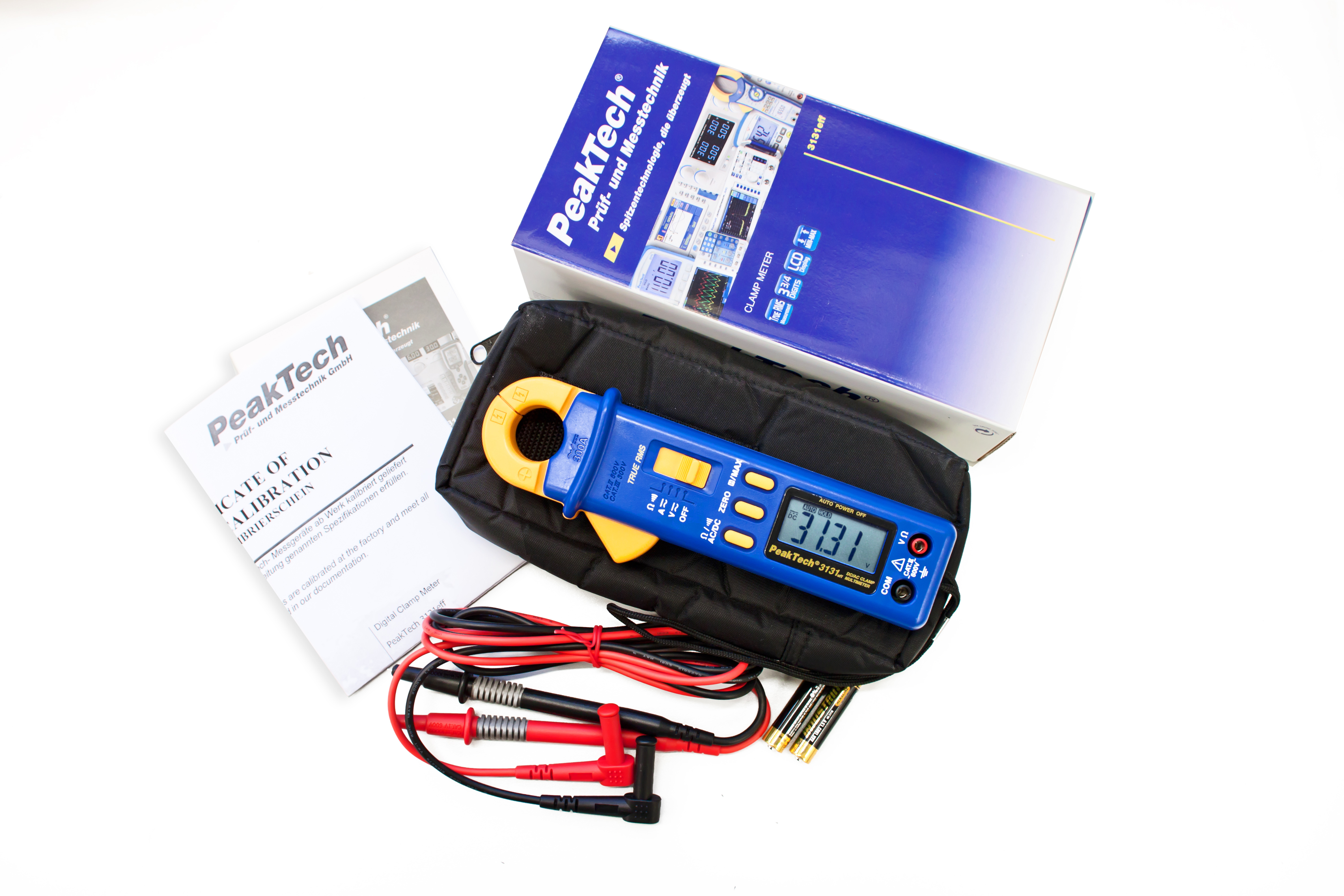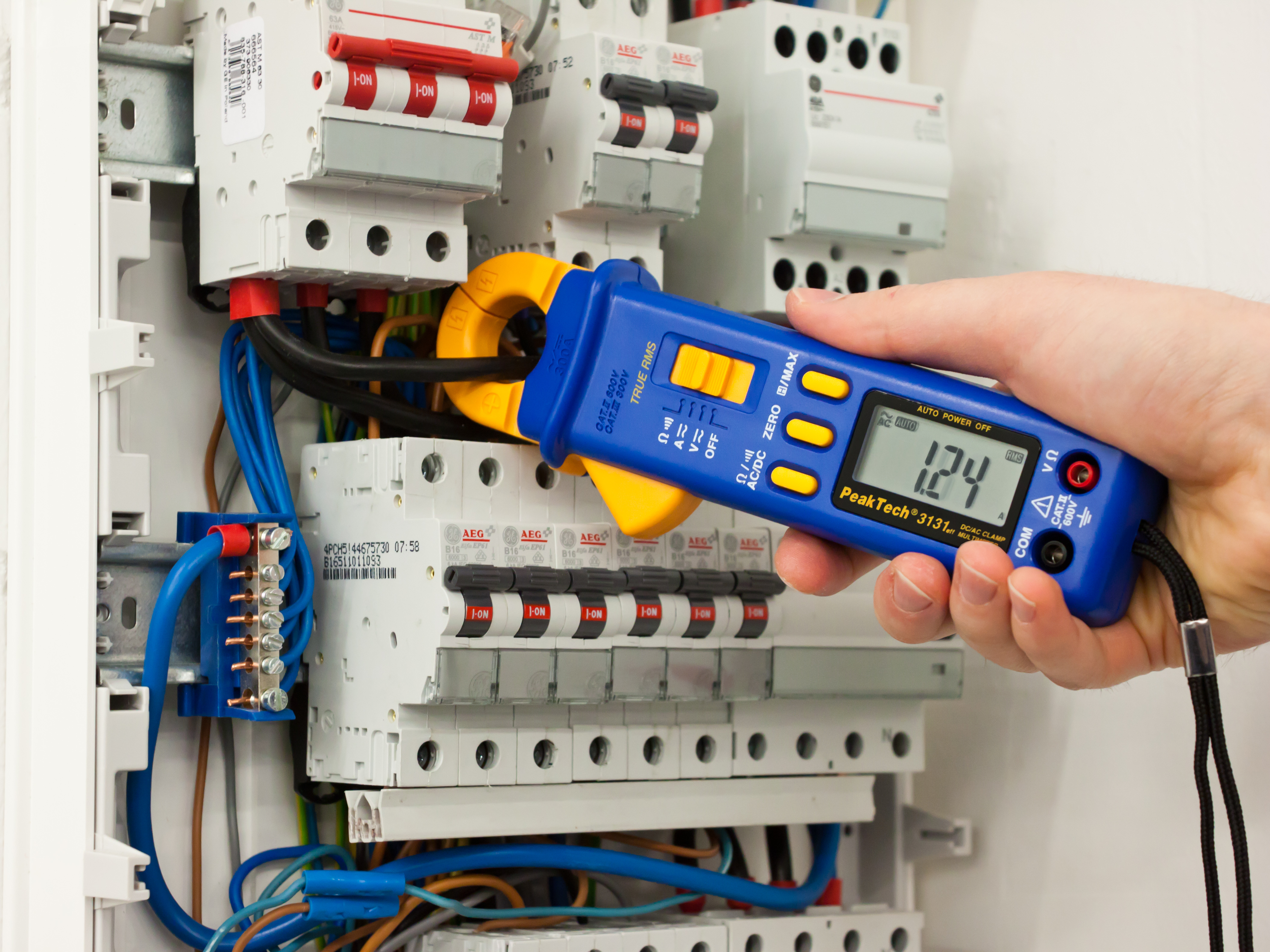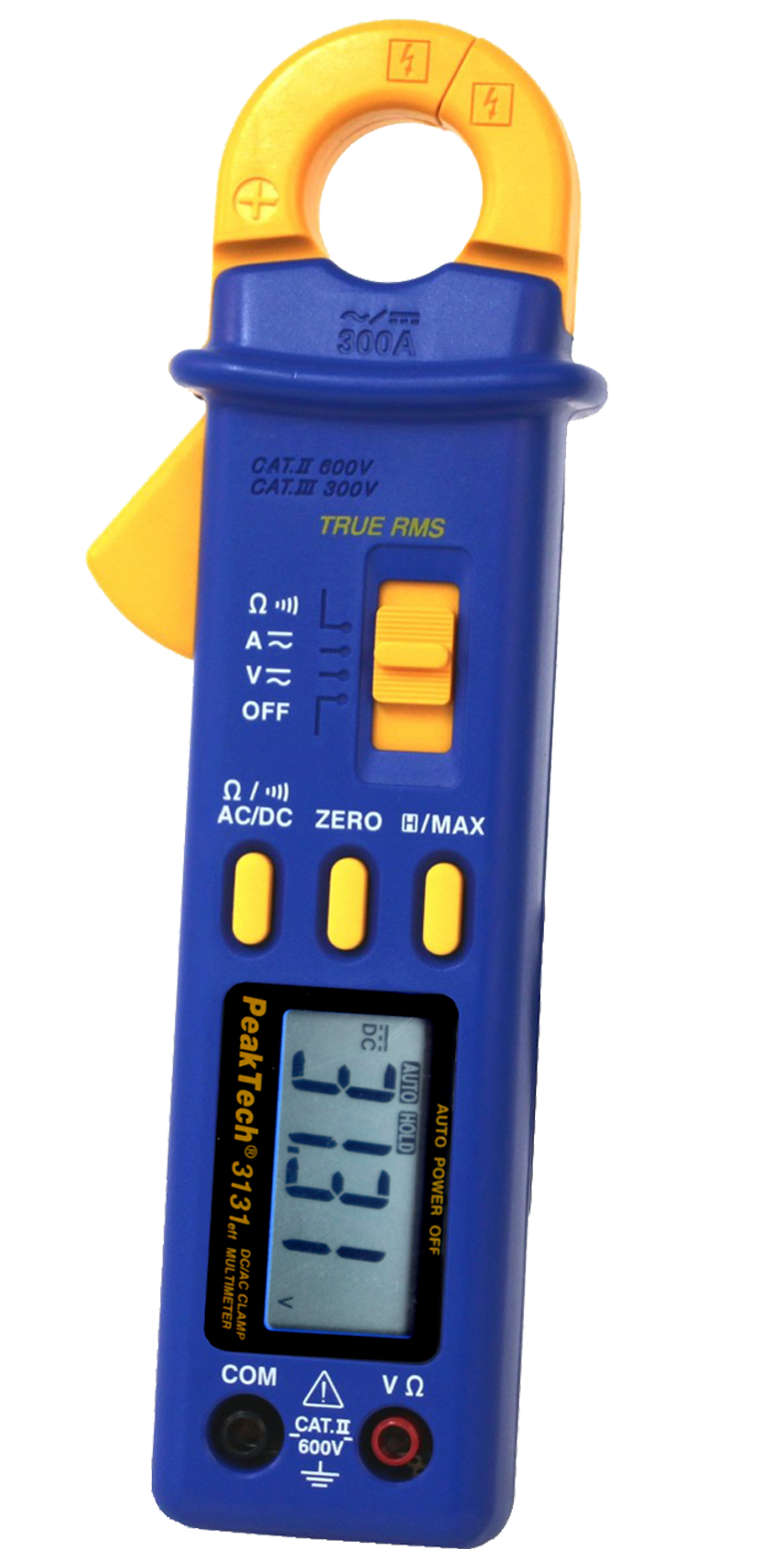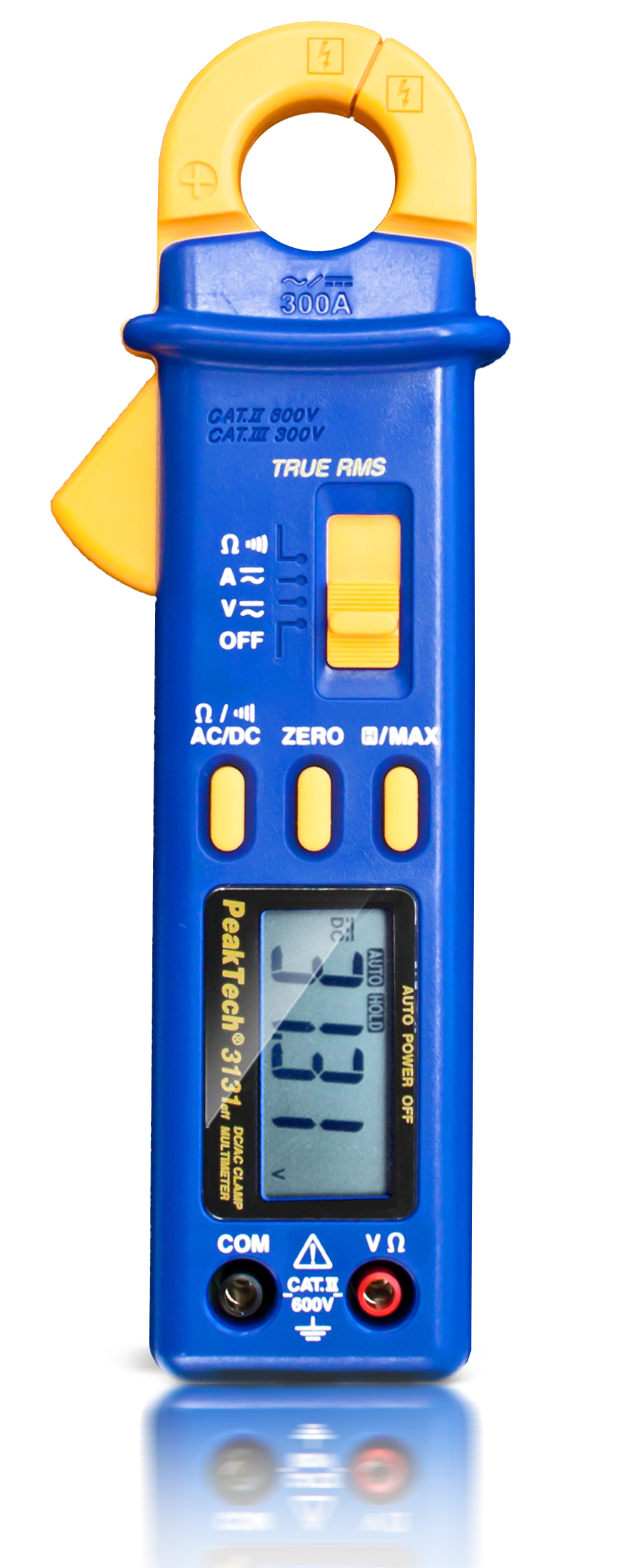 Product information "«PeakTech® P 3131» True RMS clamp meter, 4,000 counts"
Current clamps are ideal for measuring current in electrical systems and control cabinets, since only single wires are guided through the clamp jaws for contactless current measurement and no electrical connections have to be disconnected. This method also enables measurements of very high currents, which would overload any commercially available multimeter if connected directly. This model also has multimeter functions for voltage and resistance measurement. Continuity tests can also be carried out with an acoustic signal. Due to the small size and for max. 22 mm diameter pliers, this measuring device is ideal for use in control cabinets, the sub-distribution and also in the automotive sector. In addition, this measuring device comes with a wide range of accessories such as test leads, the required battery and a carrying case. This current clamp carries out measurements as a True RMS value (Real RMS value) and, due to its high functionality and simple handling, it is suitable for electronics specialists, service technicians and hobbyists.
Digital counts:

4.000

Display Type:

LCD

Over voltage category:

CAT II 600 V

, CAT III 300 V

V DC max.:

600V

A AC max.:

300 A

OHM max.:

40 MΩ

mV DC max.:

400 mV

V AC max.:

600 V

mV AC max.:

400 mV

A DC max.:

300A
3 ¾-digit, 13 mm LCD display, max. Advert: 3999
10 mA resolution
DC and AC measurements up to 300 A.
Real effective value measurements
Continuity test function with buzzer
Measured value and maximum value hold function
Automatic range selection
Automatic switch-off (can be switched off)
Conductor diameter: 22 mm max.
Safety: EN 61010-1; CAT II 600 V
Accessories: bag, test cable, battery and manual