«PeakTech® P 8100» Measurement Equipment Set "DMM & Clamp Meter"
The PeakTech 3415 Digital Multimeter features a True RMS measurement and is suitable for a variety of measurements of electronics, such as AC and DC voltage, current, capacity, resistances, frequencies and temperatures. The device also has a USB port for live data recording of all measured values to a PC. To complete this measurement device kit the current clamp adapter PeakTech 4200 for the multimeter is integrated, which can measure AC currents up to 200 A. For daily use in the field of electronics, this set also features the alligator clips PeakTech 7015, and the appropriate safety connecting cables PeakTech 7020. The temperature clamp sensor TF-25 is suitable for professional use of the temperature measurement function, which can be easily attached to pipe systems or other measurement objects under test. These high-quality measurement devices can be safely transported to your working site with the PeakTech 7265 carrying case and protected from dust and rain, as well as from hard knocks and impact damage.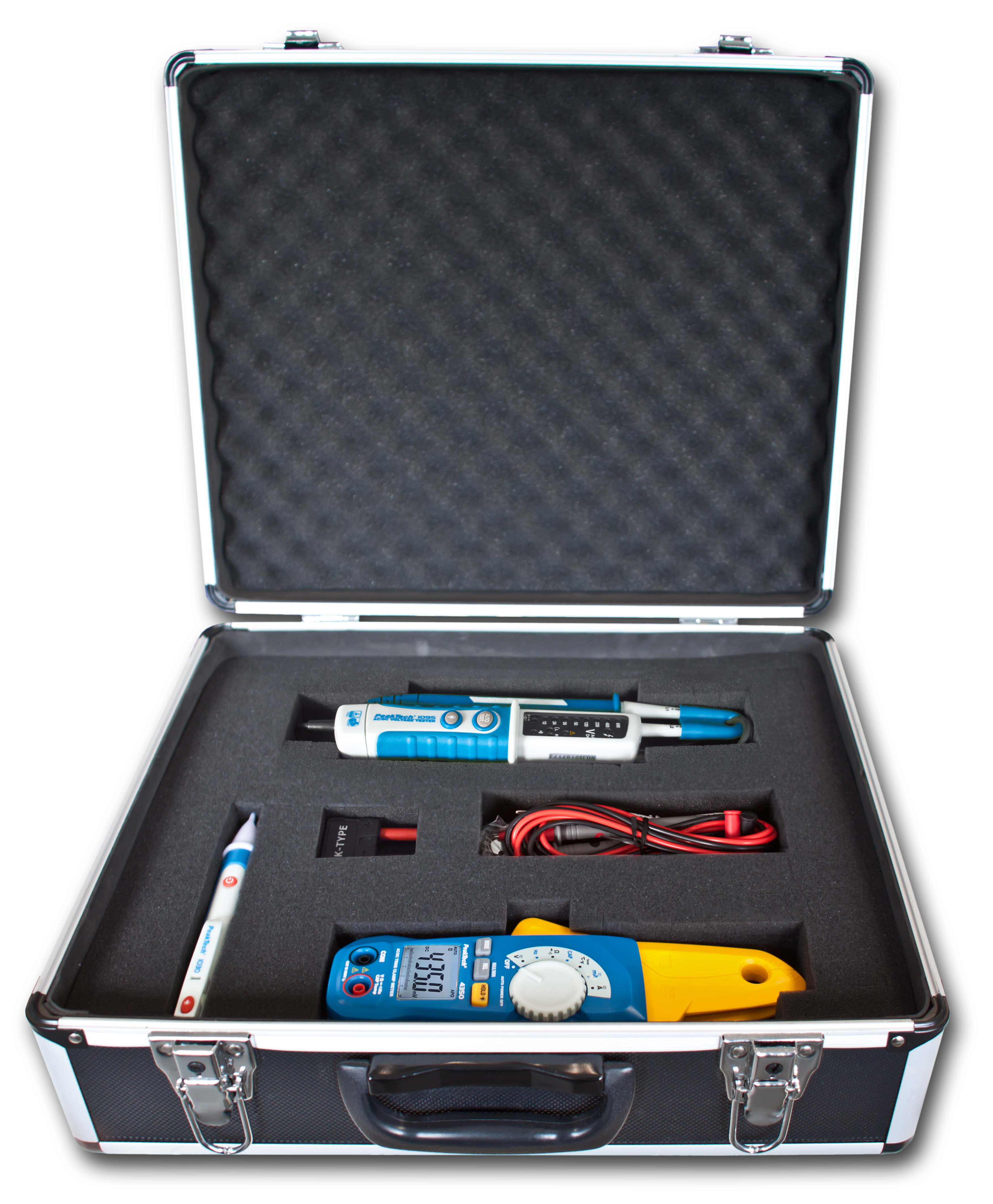 «PeakTech® P 8101» Measurement Equipment Set "Electro"
Practical measuring device set for the electrical installer, service technician in electrical engineering or industry. In addition to direct and alternating currents up to 80 A, the enclosed P 4350 current probe can also be used as a full-fledged multimeter. A contactless voltage detector (P 1030) is included for quick and uncomplicated testing. If voltages or rotating fields are to be measured, the P 1095 two-pole voltage tester can be used.