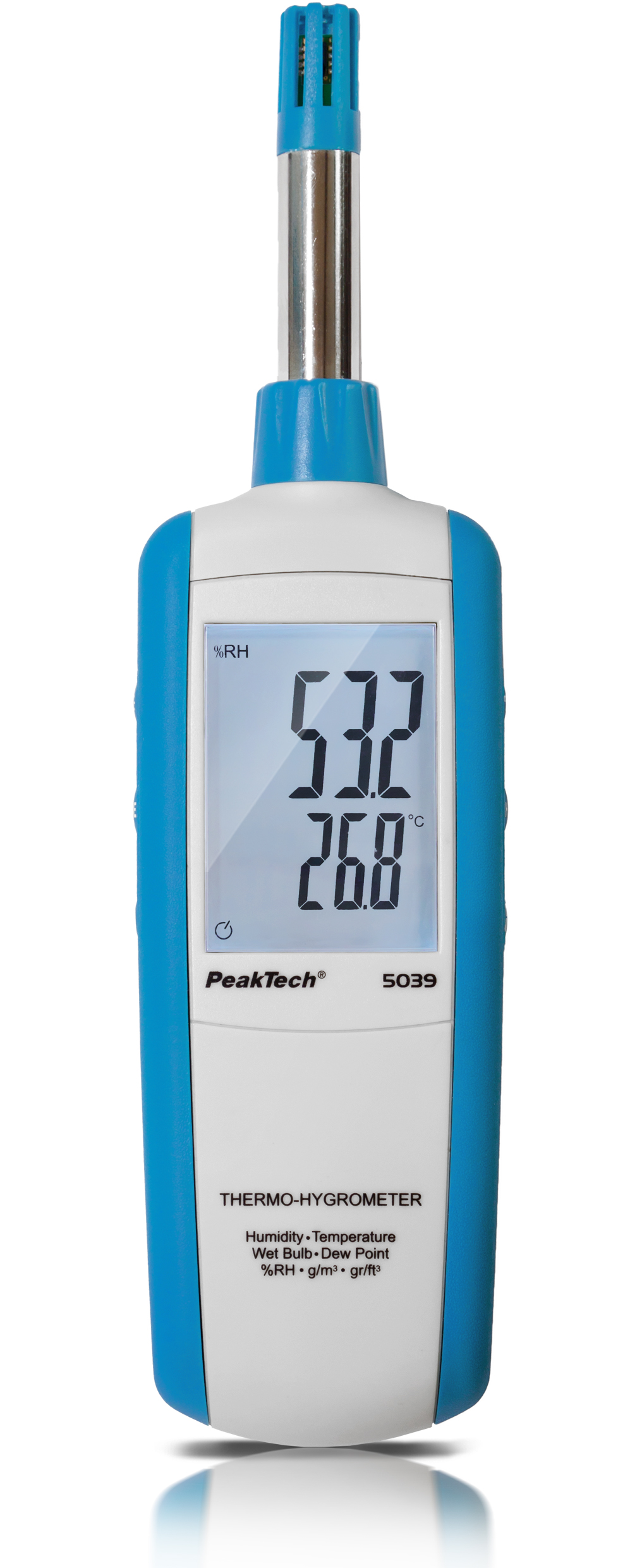 «PeakTech® P 5039» Thermo-hygrometer with dew point and wet bulb
The new PeakTech 5039 is an inexpensive thermal hygrometer for the simultaneous measurement and display of the ambient temperature and humidity in a handy design. In addition, this model offers a wet bulb temperature measurement, which represents the lowest temperature that can be achieved by direct evaporative cooling. Furthermore, this model can measure the dew point temperature, which must be undercut so that fog or dew can form from water vapor. All measured values ​​can be read easily on the large LCD display which owns a bright backlight. This inexpensive and compact measuring device is ideal for use in the construction sector, building services or heating and air-conditioning technology.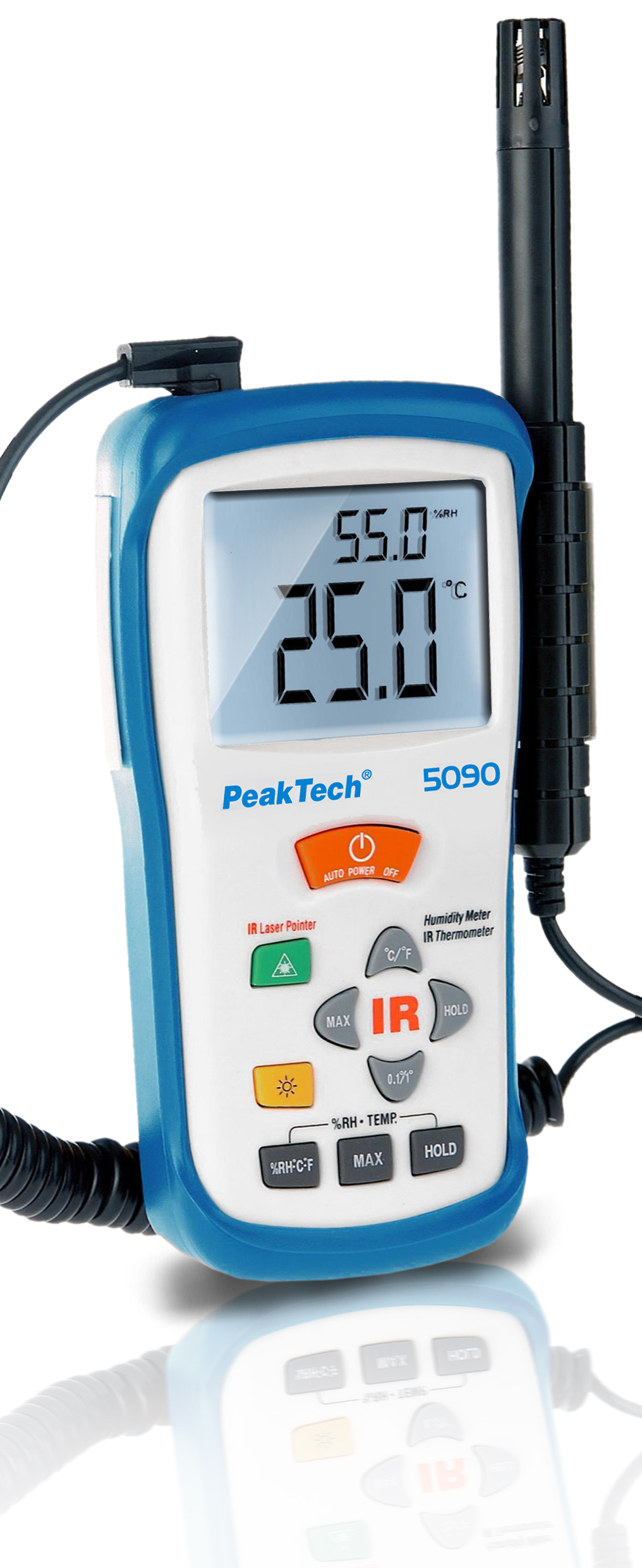 «PeakTech® P 5090» Temperature-/Humidity Meter, -50 ... +500°C
This digital temperature / humidity measuring device (with double-function LCD display for simultaneous display of humidity and temperature) enables use in the areas of refrigeration, air conditioning, plant construction, construction industry and for general heat treatment processes in the metal, electrical and chemical industries. With the laser it is possible to carry out a quick contactless temperature measurement from a safe distance on hot or moving objects or at measuring points that are difficult to access.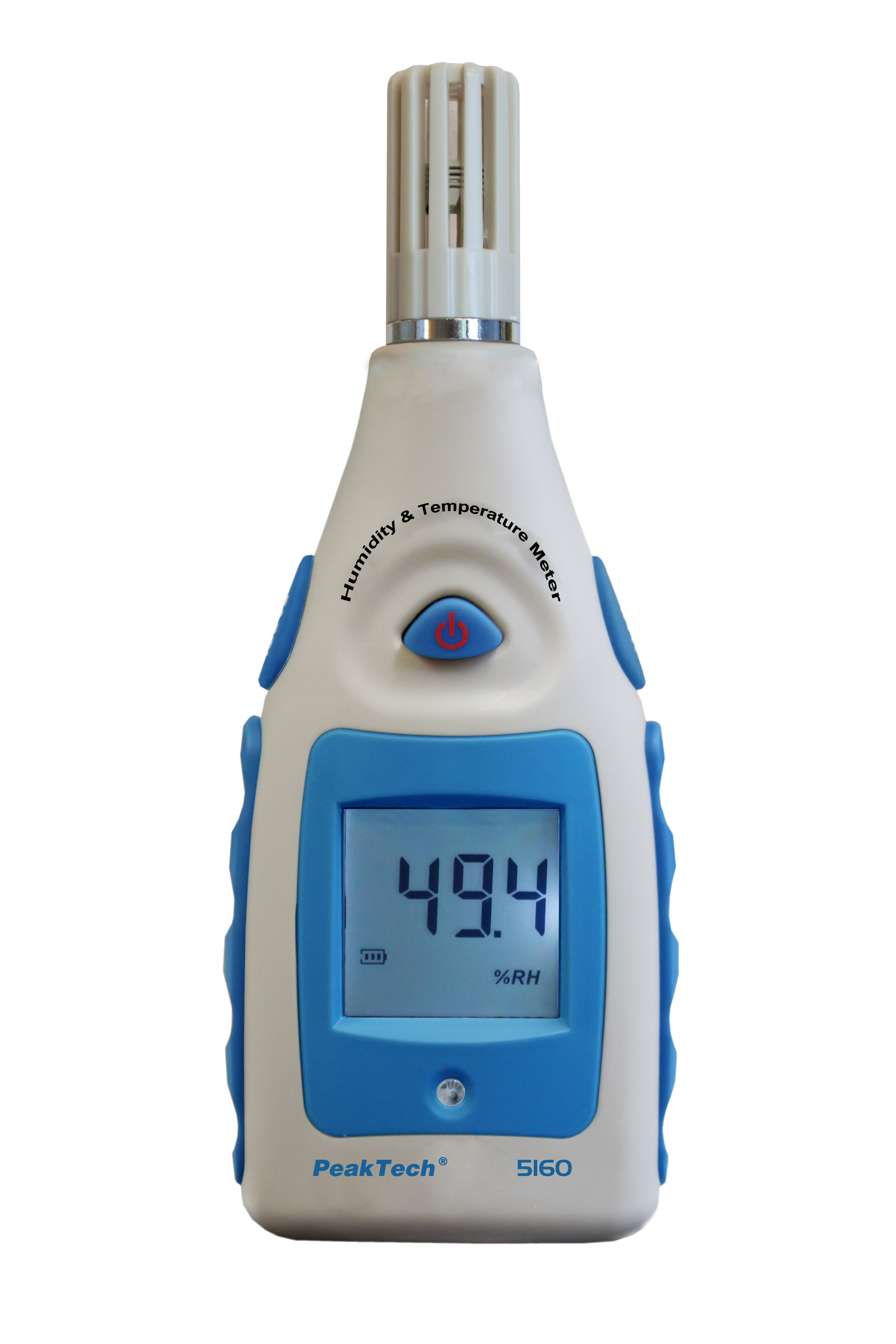 «PeakTech® P 5160» Temperature-/Humidity Meter
The PeakTech 5160 measures the current air humidity and the current air temperature via a permanently installed sensor for a quick and exact evaluation of the measurement results. The easy-to-read LCD display is equipped with automatic backlight, which activates itself via a photodiode when the brightness is low. There are buttons on the side for the data hold function or the measurement function selection. The PeakTech 5160 is particularly suitable for daily use in construction, as well as the evaluation of the climate of living rooms and greenhouses.