«PeakTech® P 3432» Fuse finder with RCD tester
The new PeakTech 3432 is a measuring device with which it is possible to detect fuses in a circuit. It consists of a combination of a transmitter and a receiver. The transmitter serves as a signal transmitter and the receiver is used to locate the fuse in the fuse box. Furthermore, it is possible to detect voltages with the receiver by means of the NCV detector. RCD tests can be carried out with the transmitter by plugging the unit into a socket and pressing the RCD test button. The functions of the PeakTech 3432 make it easy to find fuses in any application, making it an ideal companion for the electronics technician and the layman to find the right fuse and safely switch off the circuit that needs to be disconnected.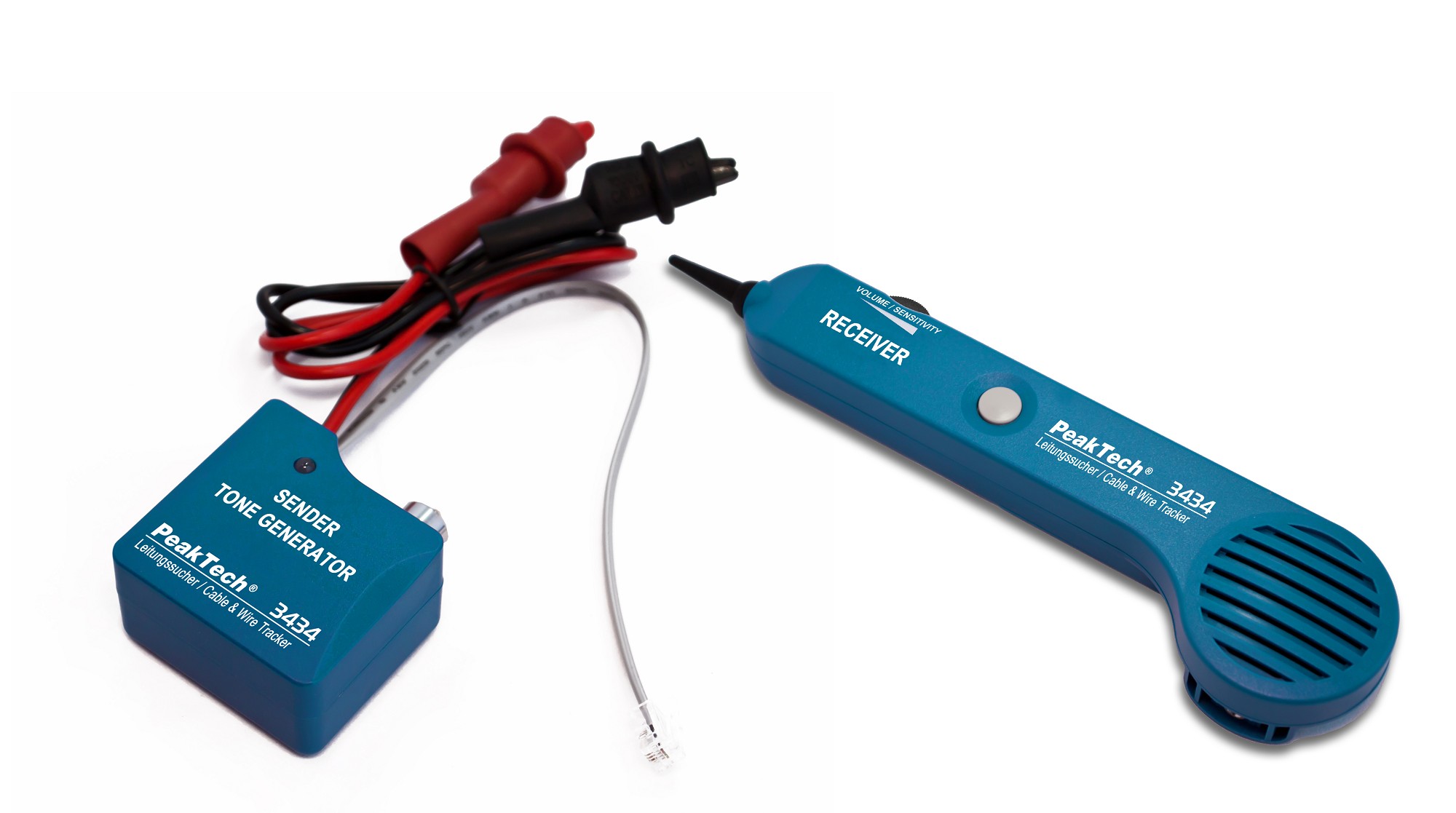 «PeakTech® P 3434» Acoustic cable detector with tone generator
This cable detector works acoustically and offers a quick and inexpensive solution to find voltage-free lines in the house installation, to test telephone lines, to identify individual cables / wires or to carry out a continuity test. With the transmitter / sound generator, a carrier signal is modulated onto an electrical conductor, which you can track with the receiver / amplifier and the integrated speaker or via a headphone. You can also adjust the sensitivity using a rotary wheel on the receiver in order to carry out the best possible identification. When connected to a telephone socket via the RJ-11 connector, the LED of the transmitter indicates the status of the active telephone line between "free", "busy" or "ringing". In addition, the transmitter has a continuity test, which lights up when passing through and weakens as the resistance increases.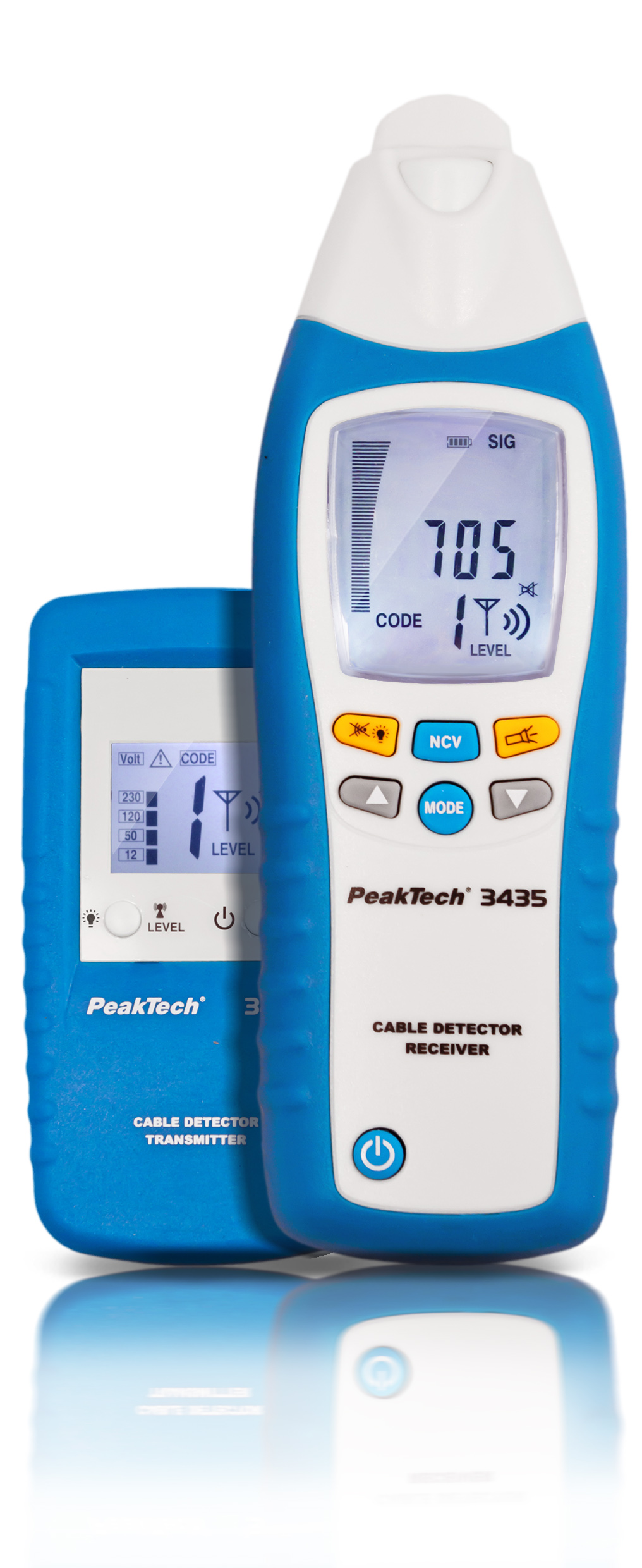 «PeakTech® P 3435» Cable detector - set, transmitter and receiver
This new cable detector consisting of a transmitter and a receiver is suitable for the search of voltage-free and voltage - carrying lines, as well as line interruptions and line tracking of surface and flush-mounted lines, pipe systems and even lines in the ground. It can also be used to localize circuits in distributors and control cabinets. Thanks to the adjustable transmission channels, up to 7 transmitters can be used simultaneously, which are correctly displayed on the receiver and assigned via the channel number. The high sensitivity of the receiver also allows the tracking of conductors from a distance of up to 2 meters. These powerful features make this device ideal for complex electrical systems, pipe installations and heating systems for testing new installations and also for taking stock of old installations during renovation work.