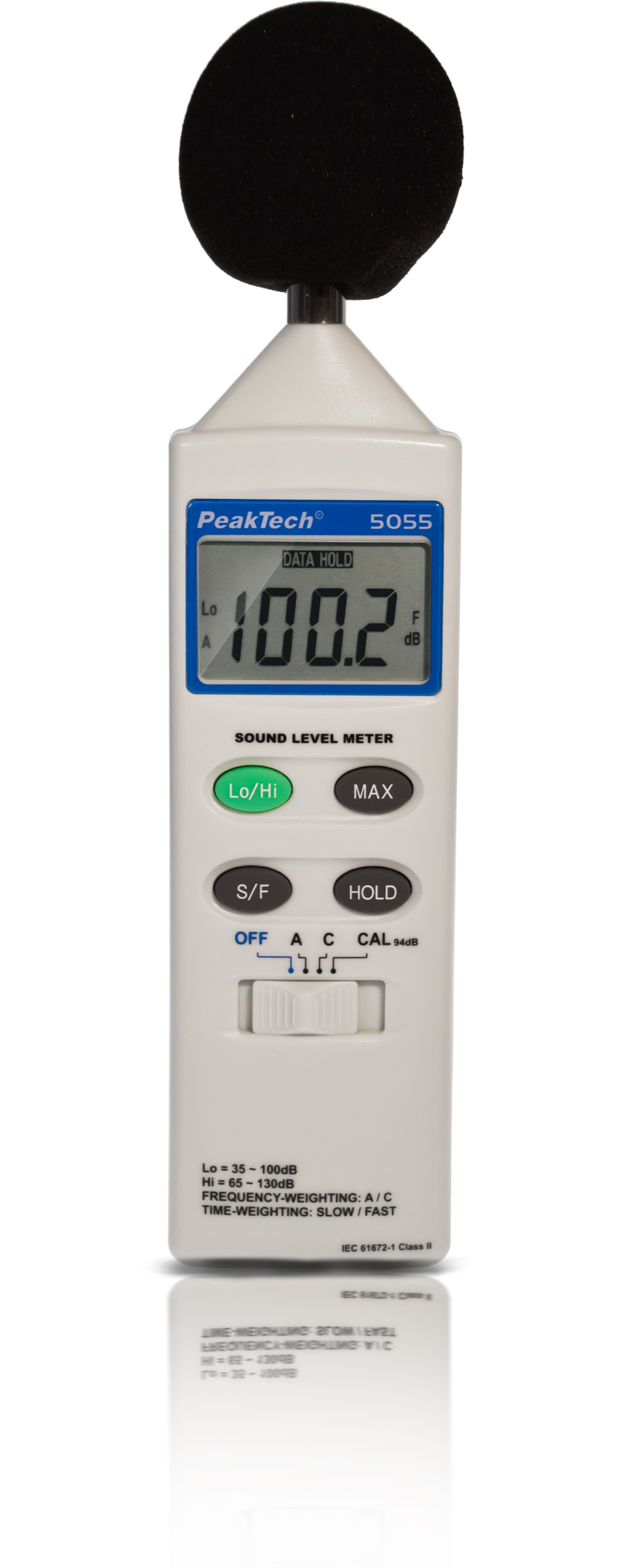 «PeakTech® P 5055» Digital Sound Level Meter, 3 1/2-digit
This digital sound level meter with 3 ½-digit 17 mm LCD display and function symbols offers manual range selection in 2 measuring ranges from 35 ... 100 dB and 65 ... 130 dB with a resolution of 0.1 dB. The fast / slow switching as well as the measured value and maximum value holding function and the internal circuit for checking the calibration (94 dB) emphasize the versatility of this device.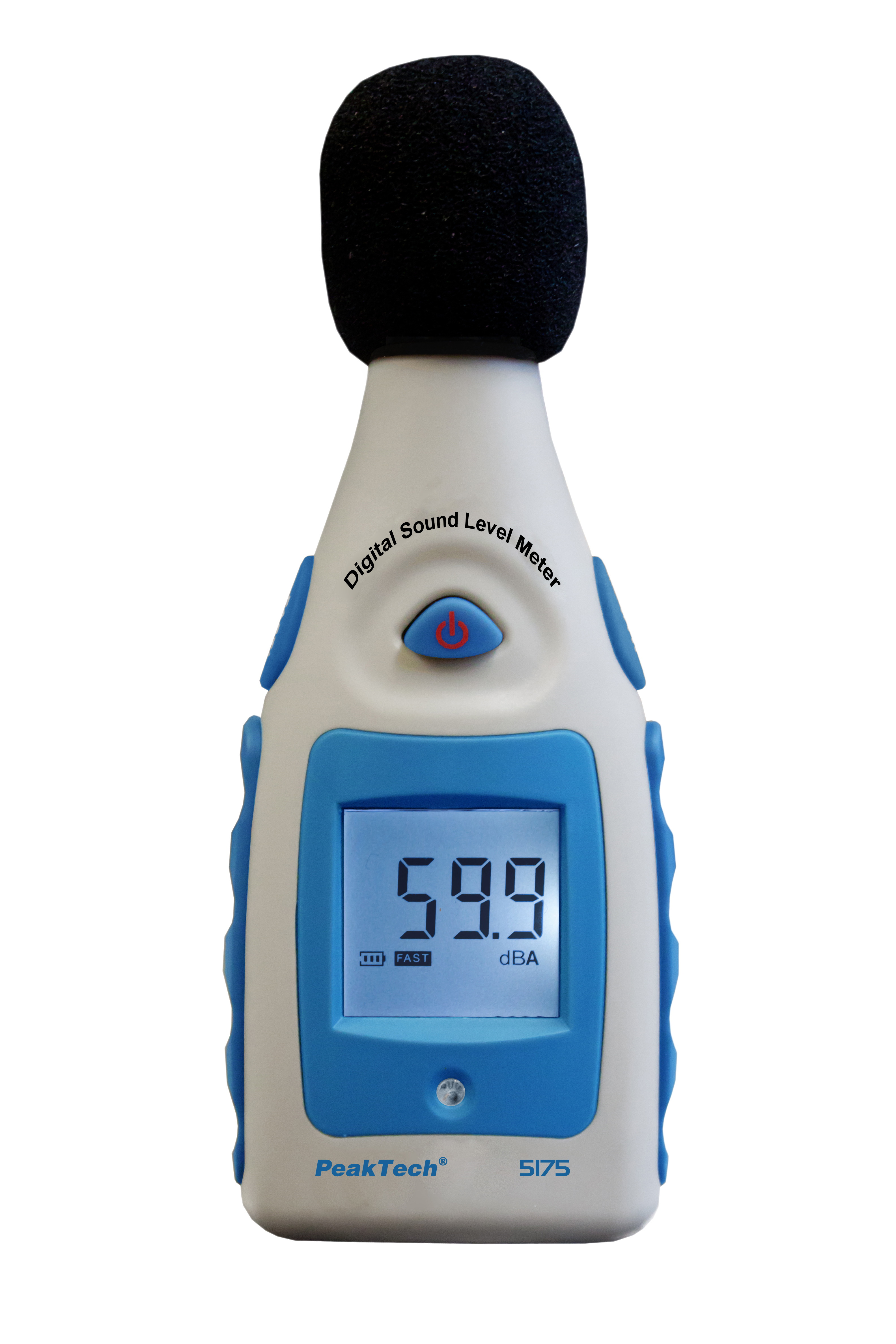 «PeakTech® P 5175» Sound Level Meter, 40...130 dBA
This compact sound level meter is designed for the measurement of sound sources in decibels according to A - rating (dBA), which is modeled on the human ear. The multi-line LCD display is equipped with an automatic backlight, which activates itself at low brightness via a photodiode. There are buttons for MIN, MAX or the Fast / Slow selection on the side. This handy and inexpensive device is particularly suitable for teaching aids or home users.
«PeakTech® P 8005» Professional Sound Level Meter with Datalogger
This digital sound level meter with 4-digit 20 mm LCD multifunction display (58 x 44 mm), data logger, bar graph and backlight is designed for noise projects, quality control and all kinds of measurements of ambient sound, as well as for sound measurement in factories, schools, offices, in traffic , Household and much more used. In addition, the PeakTech 8005 has a USB interface, which makes it possible, carrying out long - term measurements. The AC adapter for the power supply and the tripod for stable measured values ​​are valuable support for these applications. The device offers the choice between manual and automatic range selection in 4 measuring ranges from 30 .. 130 dB with a resolution of 0.1 dB; Switch between fast and slow according to the rating data and the choice between A and C rating.Software: DMM Tool compatible - download in the service area