«PeakTech® P 4395» 2 in 1 DMM/insulation Tester, 250/500/1000 V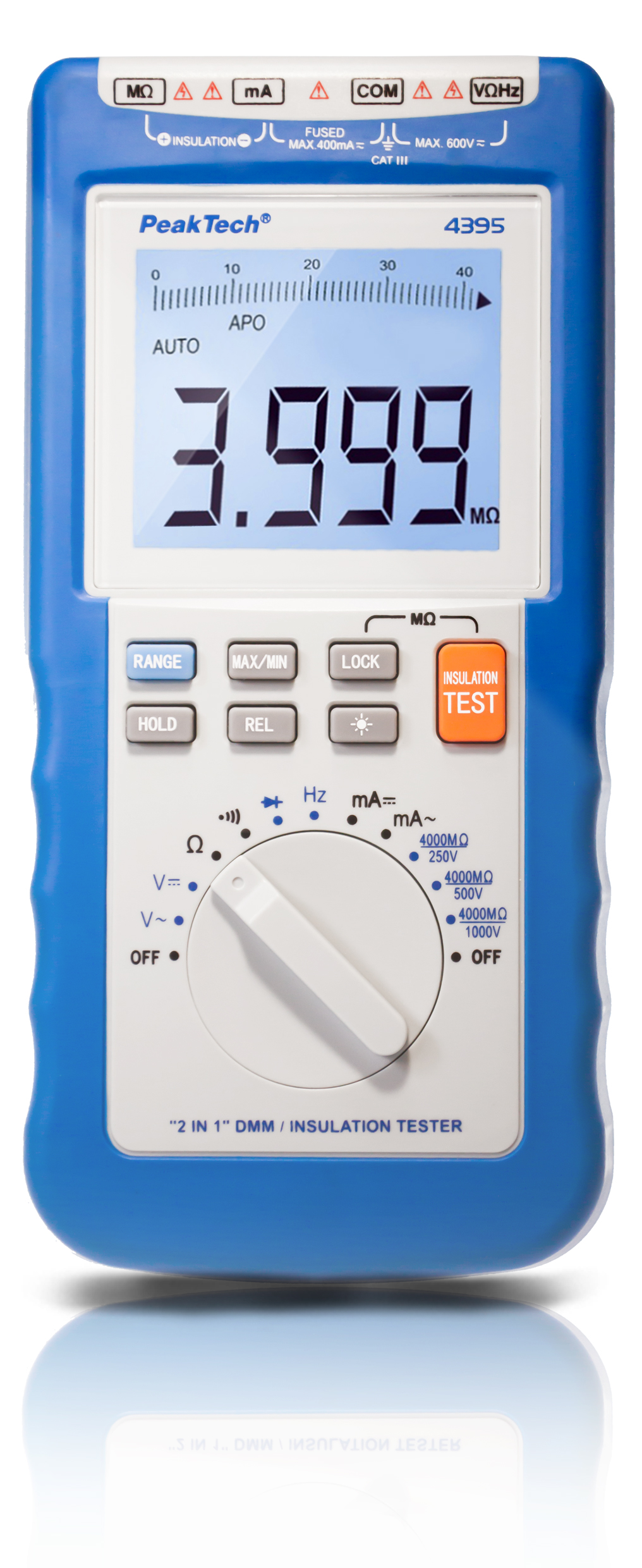 Product information "«PeakTech® P 4395» 2 in 1 DMM/insulation Tester, 250/500/1000 V"
Multifunction measuring device with integrated protective frame consisting of an automatic digital multimeter and insulation meter, ideal and indispensable for use in electrical installation work. The 3 3/4-digit, 23 mm LCD display (max. 3999) with function symbols and background lighting ensure simple and precise measurement data acquisition. Measurements of DCV, ACV, DCA, ACA, Ohm, Freq., Diode test, continuity test function and insulation tests acc. VDE-0413, Part 1 are special features.
Digital counts:

4.000

Display Type:

LCD

Over voltage category:

CAT III 600 V

Test voltage:

250 V

, 500 V

, 1000 V

OHM max.:

4000 MΩ
Auto- and manual range selection
Data-Hold, auto power off, Rel.- and max-, min recording function
Three insulation test voltage: 250 V, 500 V, 1000 V, timing function in insulation test: insulation test automatically stops 30 secs. later of
Lock and unlock the insulation test manual
Safety: EN 61010-1; CAT III 600 V
Accessories: test leads, carrying case, battery and manual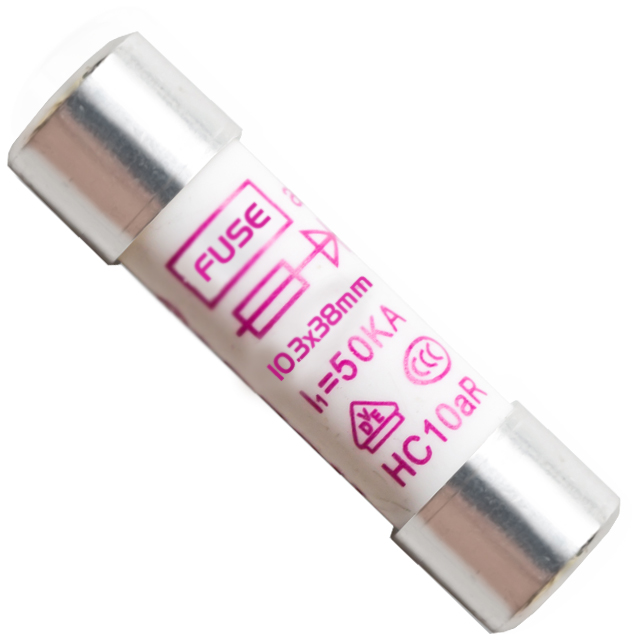 «PeakTech® P 7505» microfuse ~ 0.5 A / 1000 V ~ 10.3 x 38 mm ~ super fast-acting (FF)
This modern device protection fuse with ceramic body offers a much higher protection against damage to the measuring device when triggered than conventional glass fuses. Due to the larger design, a voltage flashover between the internal fuse holders of modern measuring devices can be effectively prevented, even with high test current voltages. Triggered fuses may only be replaced with replacement fuses of the same design and specifications in order to guarantee the safety of the device and thus also the safety of the user for future measurements.